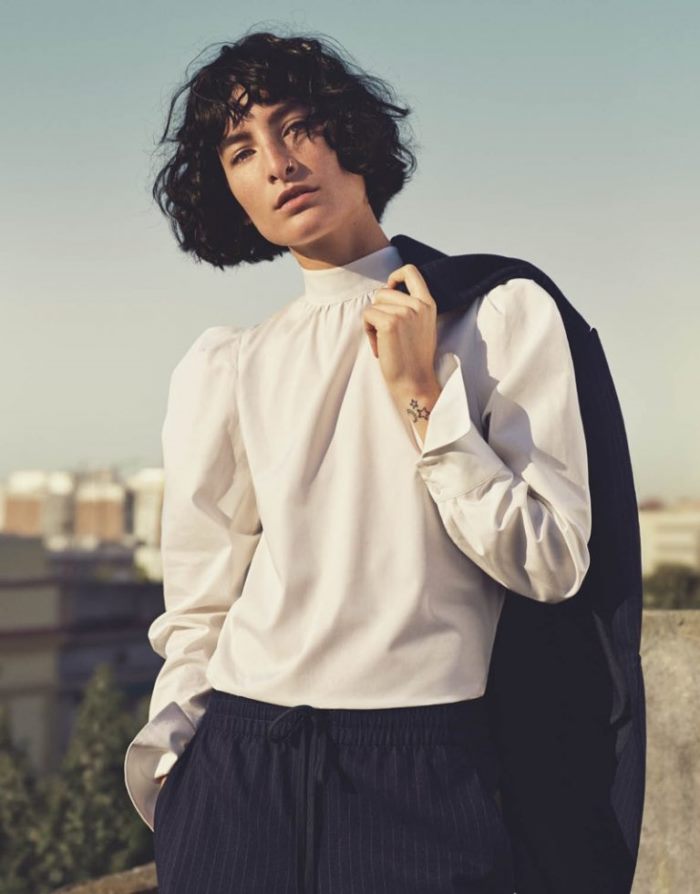 H&M Cotton Blouse, Fitted Blazer and Suit Joggers
Fresh off the release of its Studio collection, H&M fall 2016 range has arrived online and in stores. With a new campaign, the fashion giant shows off a new definitaion of ladylike.
This means mixing florals and ruffles with baseball caps, or pleated maxi skirts worn with chunky knits. These autumn essentials are elevated even more with leather ankle boots that stand out with a glossy, patent finish.
Personalities from the world of fashion and entertainment star in the accompanying campaign video. Lauren Hutton, Adwoa Aboah, Hari Nef, Pum Lefebure and Jillian Hervey star in the one minute clip. Set to the tunes of Lionbabe's updated version of 'She's a Lady', scenes of the women goofing off at a restaurant or sitting with legs spread wide are highlighted.
H&M Cap and Patterned Dress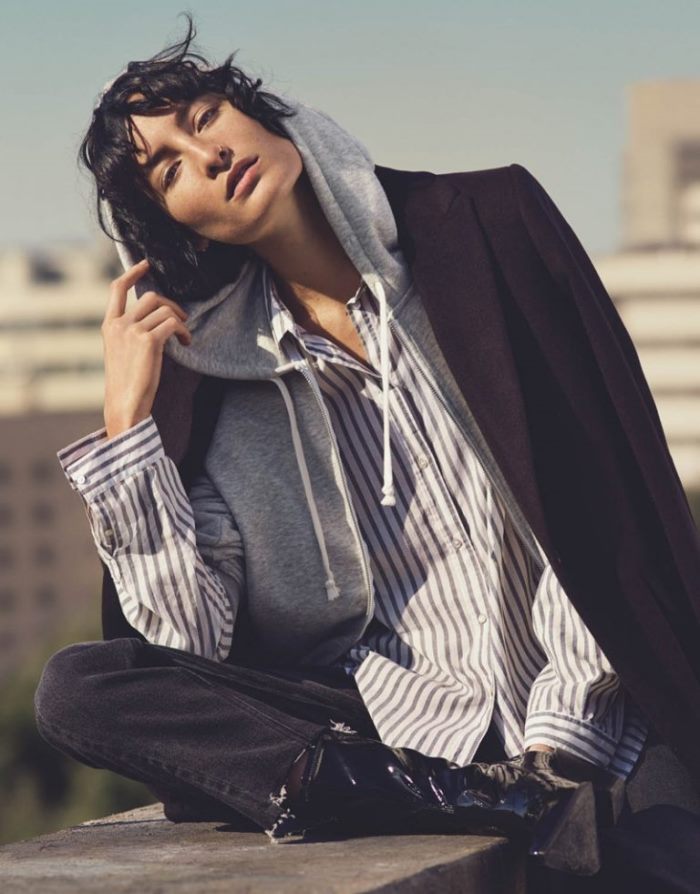 H&M Long Coat, Hooded Jacket, Cotton Shirt, Straight Ankle Jeans and Patent-Leather Boots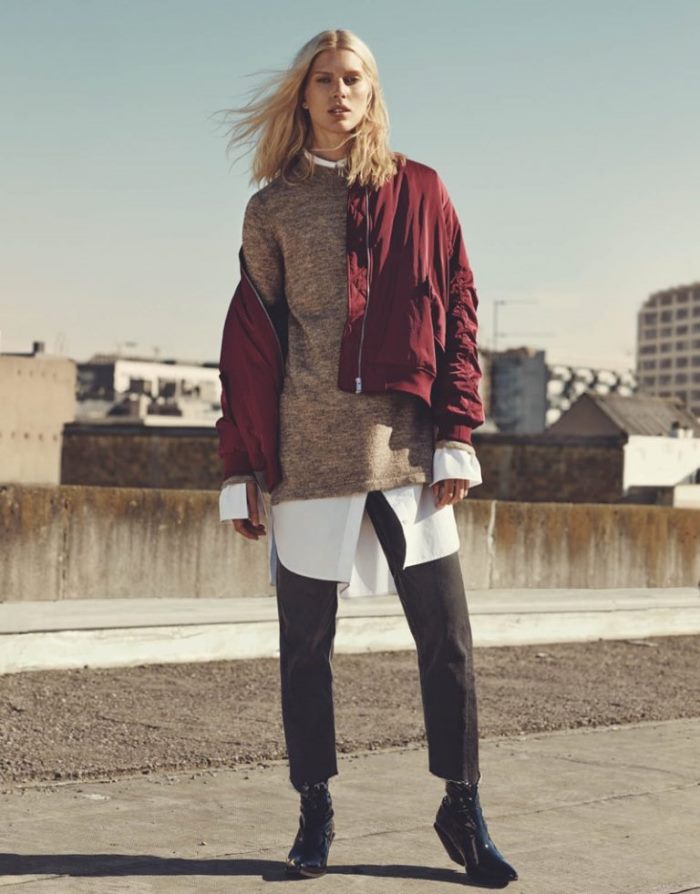 H&M Bomber Jacket, Knit Tunic, Long Cotton Shirt, Straight Ankle Jeans and Patent-Leather Boots
H&M Long Coat and Hooded Jacket
H&M Wool-Blend Cap, Ruffled Turtleneck Sweater, Wool-Blend Coat and Wide-Leg Pants
H&M Cable-Knit Turtleneck Sweater, Bucket Bag, Pleated Skirt and Leather Boots