Heron Preston and Adwoa Aboah star in UGG 40th anniversary campaign
UGG is bringing back the classics with the launch of its 40th anniversary campaign. Starring model Adwoa Aboah and designer Heron Preston, the vibrant shots features a wave of poppies paired with ocean scenes.
Photographed by Erik Madigan Heck, the images spotlight new versions of the 'Classic', 'Sundance Revival' and 'Neumel' boots. Adwoah stands out in animal prints, stripes and faux fur accents.
—————————————————–
UGG 40TH ANNIVERSARY CAMPAIGN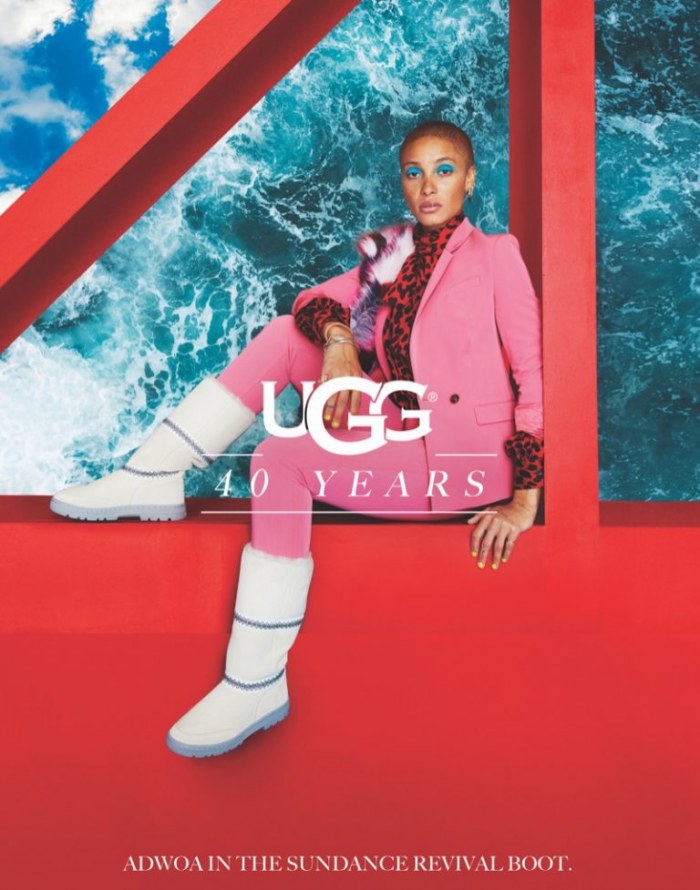 Adwoa Aboah fronts UGG 40th anniversary campaign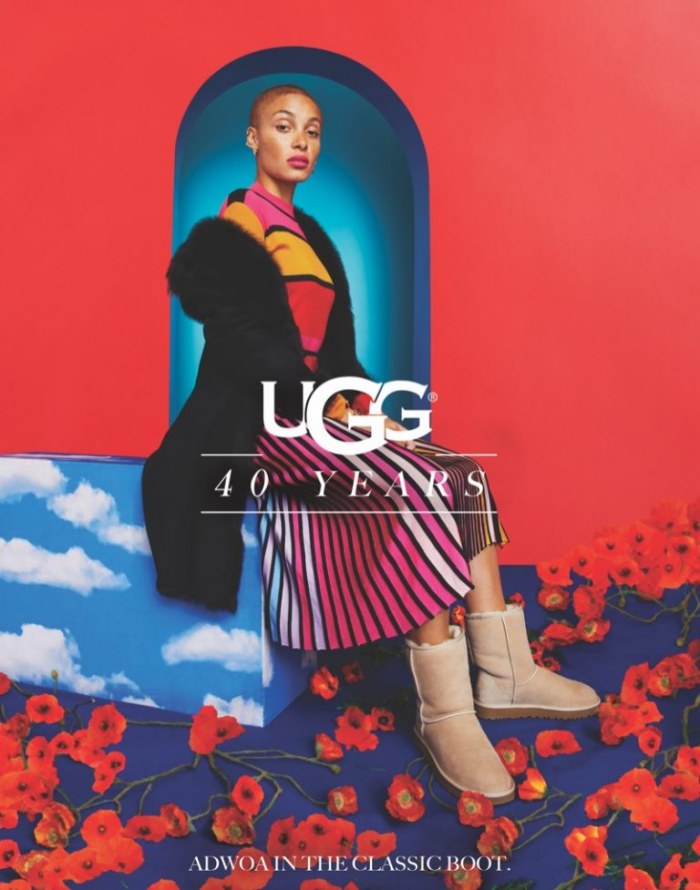 UGG taps Adwoa Aboah for its 40th anniversary campaign
An image from the UGG 40th anniversary campaign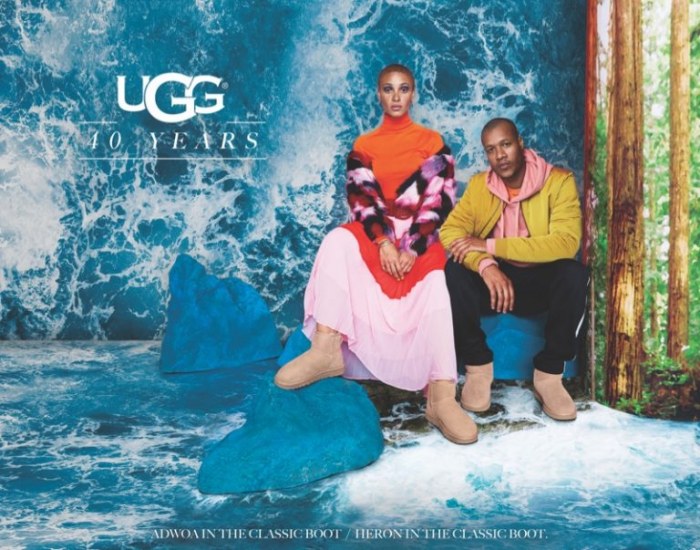 UGG spotlights the Classic boot in its 40th anniversary campaign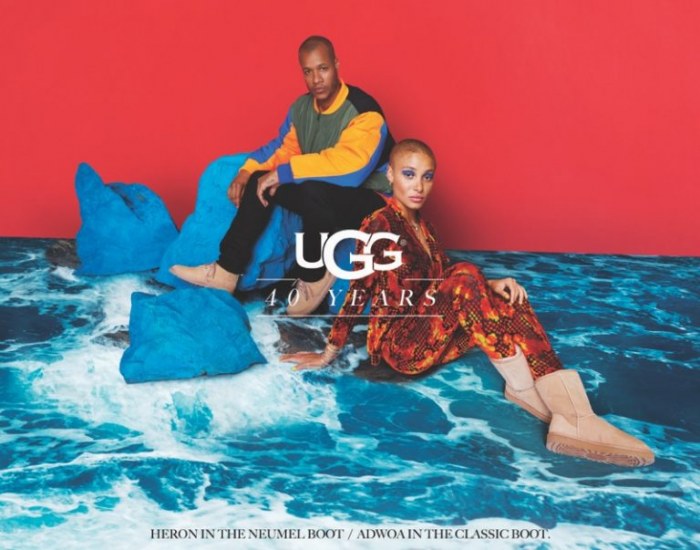 Heron Preston and Adwoa Aboah pose for UGG 40th anniversary campaign