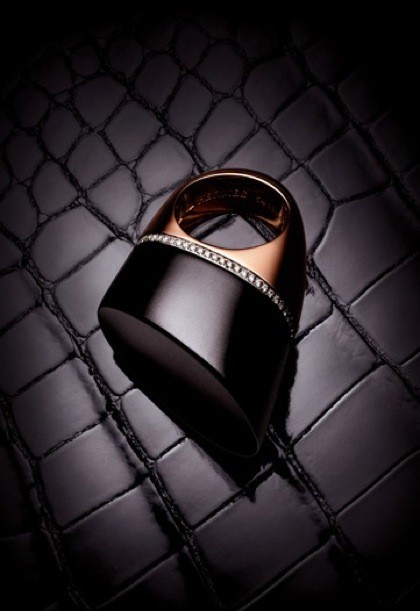 Hermès has launched an equine inspired fine jewellery collection by Pierre Hardy, suitably called centaur.
The shape of Horses hooves feature heavily in the striking range that pays tribute to Hermès' origins as a saddler.
Pierre Hardy said of the collaboration: "Hermès is not a very precious universe. I simply went back to its roots and to the horse's hoof, taking the roughest, strongest, almost radical element and giving it the most feminine, the most modern interpretation."
The 14-piece collection includes rings and necklaces in rose gold, black jade, orange aventurine stone and diamond pave.
Leading the way is the Fouet necklace boasting 3,669 diamonds totaling 36.16 carats, and all the pieces come packaged in black alligator-leather boxes.
Prices range from $23,675 to $880,000.