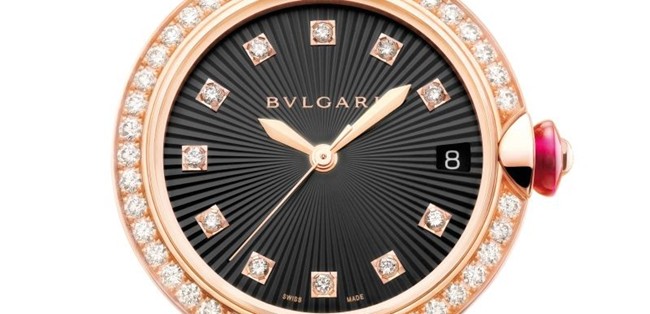 Bulgari's new LVCEA timepiece for women captures the power of luminosity. A tribute to the sundial, LVCEA winds history with modernity, and clasps function to design. Rounded, as a halo of light, LVCEA's gleaming case encircles the passage of time. The symbol of unity, the case's circle draws the unending connection between past and present – something akin to classic aesthetics melding with today's contemporary chic.
The versatility that defines LVCEA makes it the accessory for all occasions. Unique for its day-to-night wearability, the watch's design relies heavily on functionality and pristine performance for which Bulgari's watchmaking spirit is known. With a collection of 12 different styles, LVCEA ranges from a classic steel version to the luxury of pink gold and pavé diamonds. This dense creative offer also includes a rich marriage of steel and pink gold. Various models flourish their preciousness with diamonds to sparkle on every hour, or with the glow of mother of pearl. Others give centre arena to Ancient Rome, with sundial Roman numerals XII and VI to mark the time.
A rounded case, its lithe foundation, and a spectrum of shades and styles make LVCEA as luminously feminine as it is unmistakable.