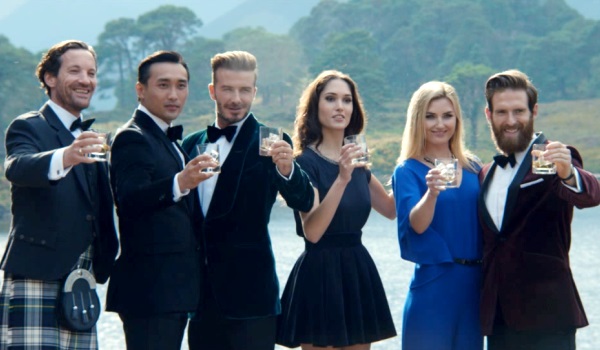 We've already introduced you to the new Single Grain Scotch Whisky – Haig Club – created by Diageo in conjunction with David Beckham and Simon Fuller. Well renowned British Director, Guy Ritchie, has now jumped on the bandwagon in the rolling out of the whisky; which is already making waves in the short time since its launch on October 6. Guy Richie has teamed up with award winning advertising agency adam&EveDDB to produce an exclusive advertisement for Haig Club.
Titled 'Welcome', the ad which features David Beckham, weaves together a series of epic journeys made by a group of friends through the Highlands, as they head towards an estate in Glen Affric near Inverness, Scotland to share a weekend together. The video concludes with the group gathering together in a celebratory toast with glasses of Haig Club. Guy Ritchie doesn't disappoint – the video contains bucket loads of the flair and directorial narration that he's known for…plus the catchy soundtrack seals the deal. The toast is woven into the House of Haig, with "Club Man" advertisments dating back to the 1920s that focus on the act of toasting.
"This project had so many elements that I find appealing; it's a film about good mates having an adventure and coming together for a celebration…It's set in the Highlands of Scotland, one of the most beautiful places I've visited. David is a good friend and we had a lot of fun making this together." commented Guy Ritchie, who also makes a cameo within the advert.
Watch the extended 90 second director's cut below.