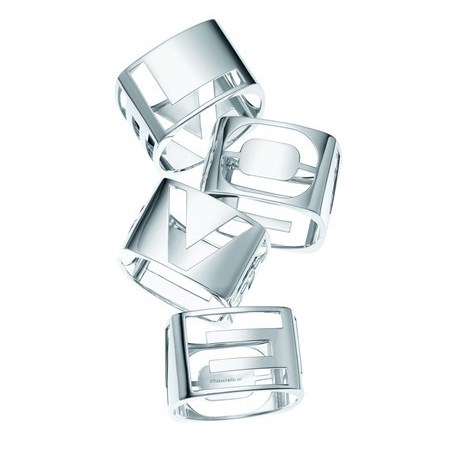 Inspired by a 1970s Donald Claflin ring design, Tiffany & Co.'s latest collection is the perfect gift for the romantically-inclined.
An ode to Clafin's creative spirit (he was a revered designer at Tiffany's from 1966 to 1977), Tiffany Era playfully spells out L-O-V-E. The designs are squared and slightly contoured, with the four sides serving as polished panels for Clafin-inspired cutouts. Decked out in 18 carat gold and sterling silver, the blocks are stamped with the brand's logo T&CO. Wear as a stand-alone item or in stacks to top off a contemporary chic look.
Tiffany Era is available at select Tiffany & Co. stores worldwide.