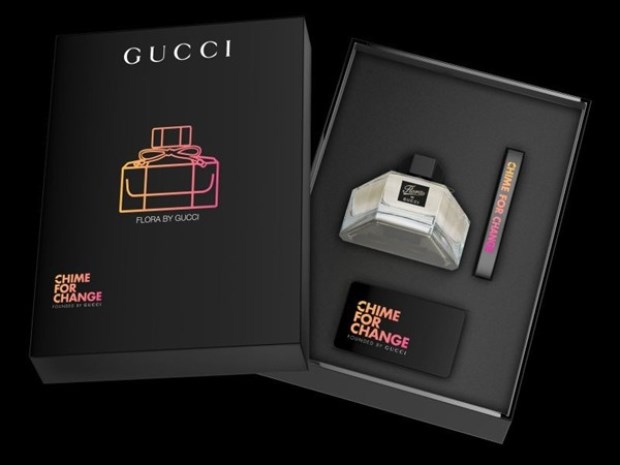 Gucci Parfums has announced a minimum pledge of US$1 million to support Chime For Change projects through the sales of five iconic Gucci fragrances. Founded by Gucci in 2013, Chime For Change raises funds and awareness for girls' and women's rights globally. Co-founded by Gucci Creative Director Frida Giannini, Salma Hayek Pinault and Beyoncé Knowles-Carter, the campaign aims to unite the voices speaking out for girls and women around the world. Chime For Change promotes the key pillars of Education, Health and Justice.
With a unique donation code in each exclusive product, consumers will be able to help improve the lives of girls and women by choosing to support projects promoting Education, Health or Justice. Gucci Parfums is encouraging consumers to redeem their donation codes online, and to share their involvement, to the message of the campaign.
"A focus on girls' and women's empowerment exists throughout Gucci's DNA: from our parent company Kering, through our Executive Leadership and employees, to our customers and partner organizations. We are grateful that Gucci Parfums has joined the CHIME FOR CHANGE coalition in such an important way through this initiative…We believe strongly in the power of collaborative partnerships and are inspired by the possibility of engaging broadly with the Gucci Parfums audience. It is our hope that through Chime For Change, the voices calling for change for girls and women become so loud that they cannot be ignored." said Frida Giannini.
Participating Gucci fragrances include, Flora by Gucci, Gucci Première, Gucci Made To Measure, Gucci Guilty pour Femme and Gucci Guilty pour Homme.