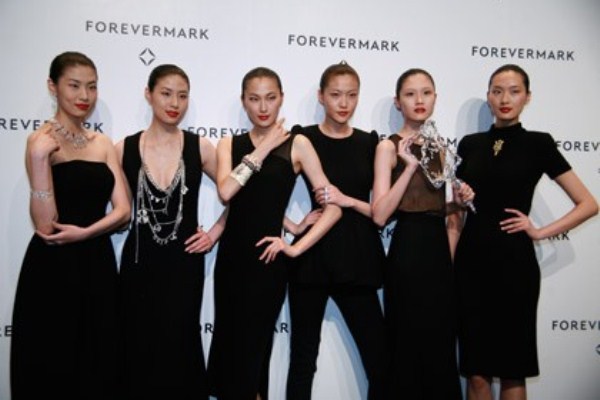 Hong Kong Diamond brand Forevermark brought its exclusive Forevermark Precious Collection to the shores of Beijing on 19 May at Today Art Museum following the global debut in Hong Kong.
Gathering an entourage of designers from all over the globe, Forevermark seeks to translate the individual stories behind the ten diamond pieces created in the Precious Collection thus far.
Prominent celebrities such as Fan Bing Bing, Kitty Zhang Yu Qi and Gao Yuan Yuan were among the 500 guests present at the opening ceremony along with the designers themselves.
British jewelry designer Theo Fennel, the newest talent invited to contribute to the collection, was also present to debut "Semper Tutis", a 40.4 carat yellow and black diamond combination of his creation.
The Forevermark Precious Collection was then brought to Mori Arts Centre gallery in Tokyo, Japan from 19 to 21 June where another new addition by Shaun Leane was introduced.