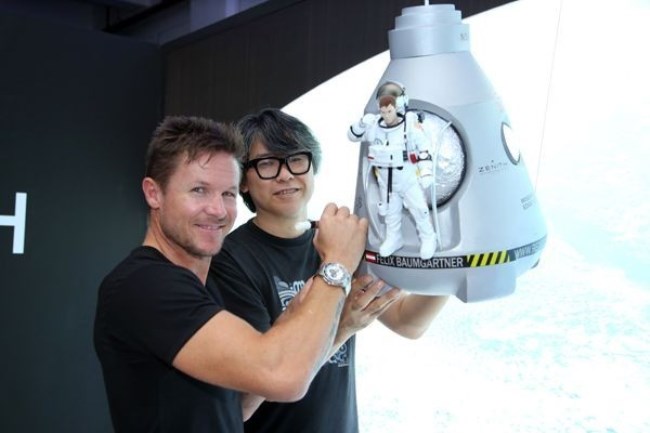 Just one step separates space from the earth and Felix Baumgartner took that step back in 2012 when he wowed the world with his record shattering free fall. The man himself was recently in Singapore for the opening of the new Zenith boutique. The watchmaking company's celebrations to mark the opening of its new flagship location in South-East Asia were on a cosmic scale.
A magical evening followed the cutting of the ribbon. Amidst space-themed decorations, the privileged guests learned about the Zenith's philosophy and relived Felix Baumgartner's incredible jump. The event brought together the watchmaking and celestial worlds. The festivities for launching the new flagship Zenith boutique in Singapore got off to a racing start.
"This evening, as part of its ongoing special relationship with Asia, Zenith is opening its boutique in Singapore, a highly prestigious location and a gateway to the world…To mark this occasion, we have the pleasure and honour of welcoming guests from across the world, who devote their passion to cultivating the spirit of the brand in their own country, many for a number of years. We are also delighted to be sharing this moment with our ambassador Felix Baumgartner, who mirrors our values of pleasure, daring and authenticity." stated Aldo Magada, Zenith's CEO.