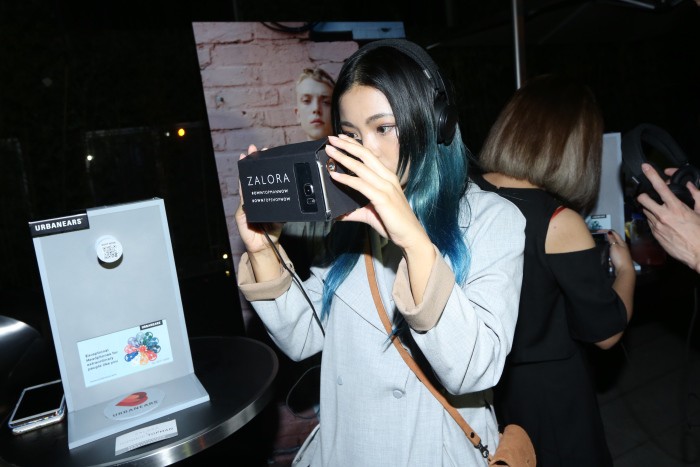 Earlier this month, Asia's online fashion destination, Zalora on boarded the British high-street fashion labels – TOPSHOP & TOPMAN, with launch parties across Asia, in Singapore, Malaysia, Hong Kong, and Taiwan.
Showcasing the ZALORA X TOPSHOP 360 video and ZALORA X TOPMAN 360 video using Google Cardboard preloaded on Sony Xperia Smartphones, the attendees managed to catch some of "behind the scenes" on set of TOPSHOP and TOPMAN fashion photo shoots. Guests were able to experience what goes on at a shoot with the photographer taking shots, models getting their makeup done and selecting their outfits.
As one of the fast-growing online fashion retailers in Asia, ZALORA has catered to the mass audience especially the young crowds. With that, of Dione Song's press statement, Managing Director of ZALORA Singapore, she stated that "The use of virtual reality technology and fashion was a natural and seamless marriage for a fashion e­commerce company like ZALORA. We wanted to engage with our consumers in a new way, while injecting a dose of fun into the mix, and this was the perfect opportunity to incorporate all these elements in a unique and immersive setting, which is what ZALORA is all about."
More photos of the parties across Asia, in Singapore, Malaysia, Hong Kong, and Taiwan after the jump.
(Photos by WardrobeTrendsFashion & Zalora)
————————————-
Singapore
Located at one of the independent art spaces, DECK, the evening bash on 3rd September was enclosed with a basic but chic setting in conjunction with art inspired, accompanied by the influential individuals ranging from The Sam Willows, Kevin Lester, Chloe Choo, Nellie Lim and Jessica Tham. The crowd was treated with gastronomical delights that was housed in a caravan by The Travelling Cow. While booze session in one of the shipping containers at this sophisticated art space – cocktails and beers from Belvedere and Desperados respectively; pairing with epic intense heroic music mix by Zouk's resident DJ Adrian Wee, the night was complete.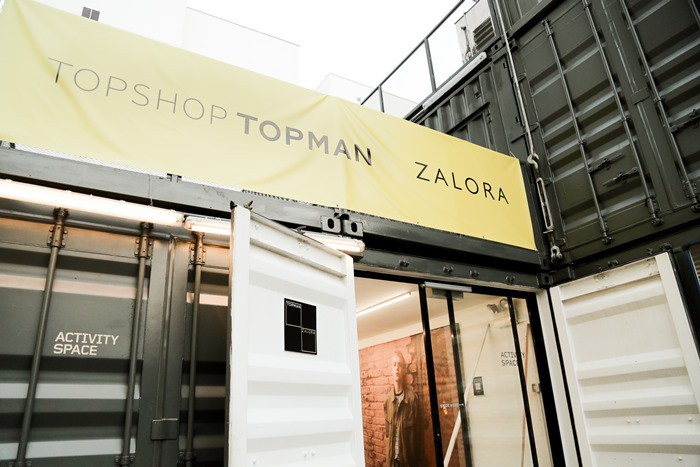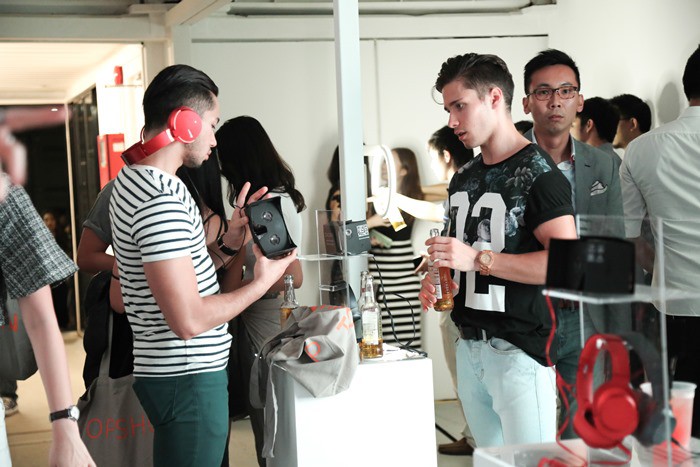 Guests checking out the virtual reality cardboard glasses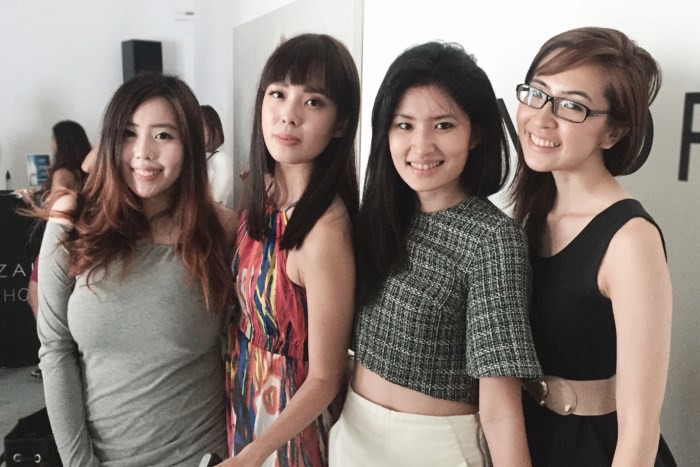 (L-R) Mikel Leow, Luisa Gan, Ashleey Leong, Yi Shiean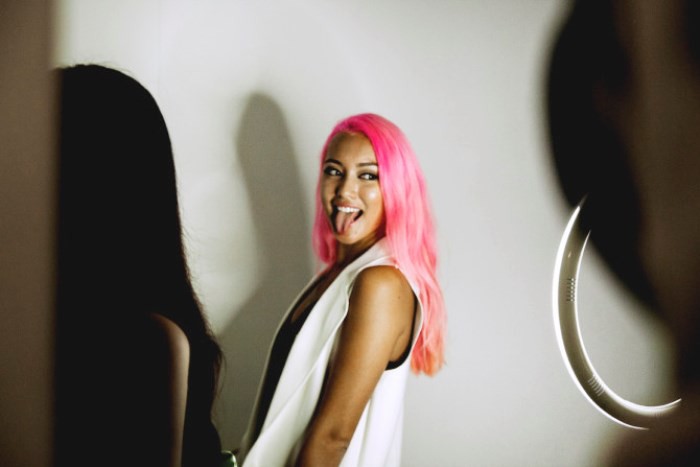 Emcee Hanli Hoefer looking rad in TOPSHOP and freshly dyed pink mane
————————————-
Malaysia
The launch party in Kuala Lumpur was held at APW Bangsar, a sixties-inspired retro space that weaves in alternative industrial design vibes. Attending guests include personalities such as Cherrie Liong, Wind, and Mark O'Dea, and spinning music were DJ HypeEmBeats and DJ IRAMA.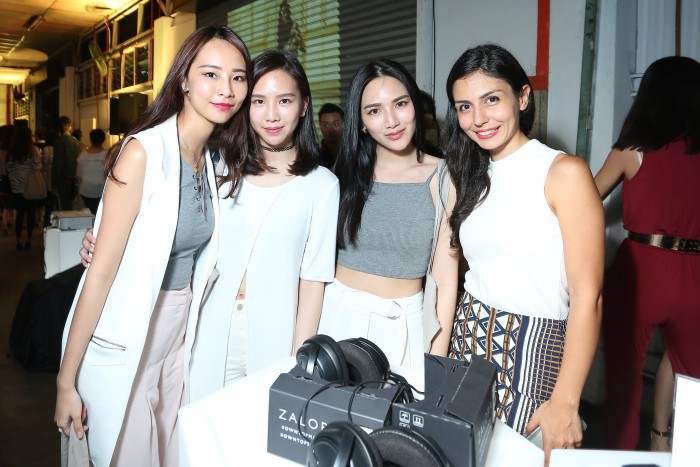 (L-R) NaNa, Ashley Lau, Jane Lau, and ZALORA Malaysia's Head of Partnerships and PR, Anna Nishaburi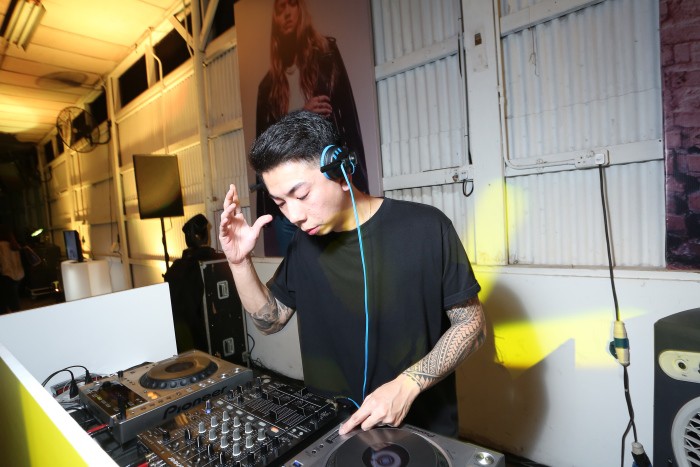 DJ HypeEmBeats spinning at the party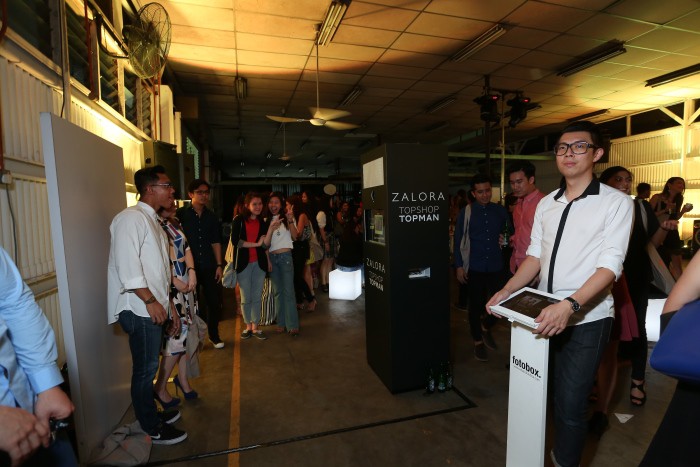 ————————————-
Taiwan
Held at LMNT [Element] located in the prime shopping area of the Hsin Yi district in Taipei, attending guests saw the likes of Meng Meng Dong and Lilian, also had the chance to play around with the Google Cardboard Virtual Reality glasses. Additionally, LMNT whipped up some of their exclusive Snow Leopard vodka concoctions of which was thoroughly enjoyed by the guests.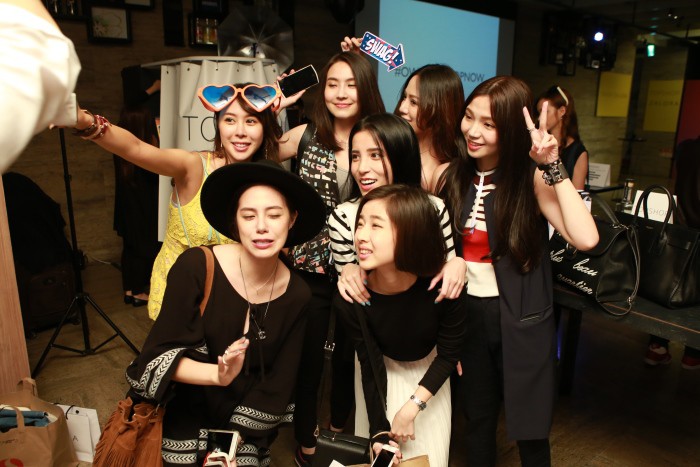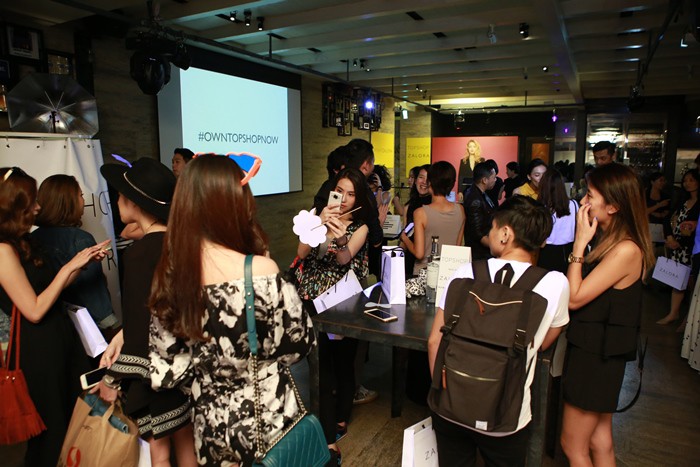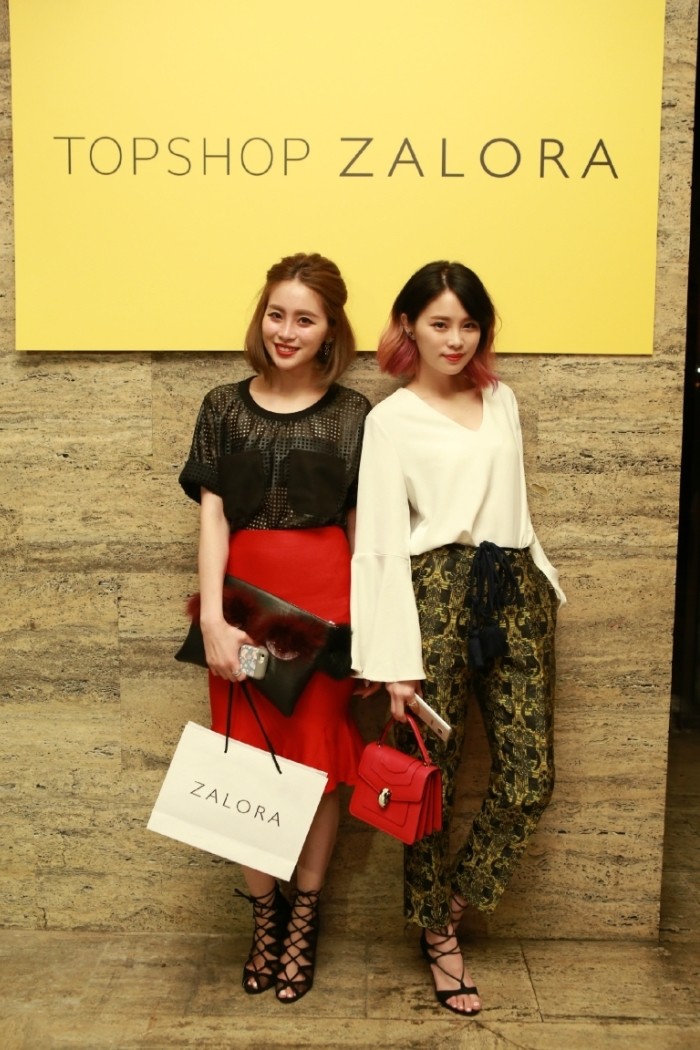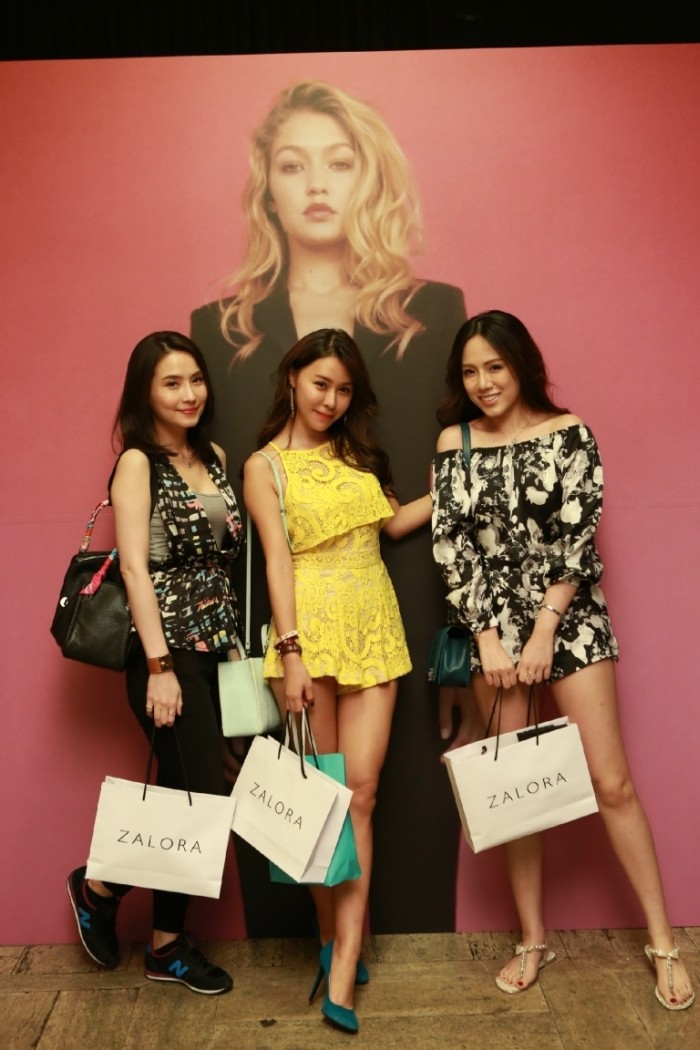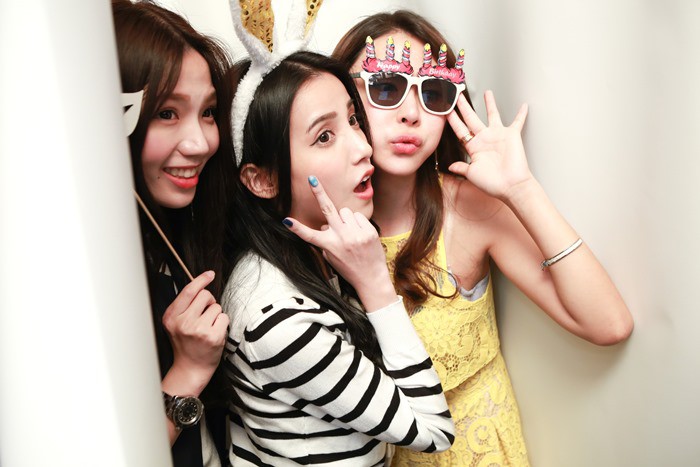 ————————————-
Hong Kong
Held at Vibes Bar & Lounge, The Mira, in Kowloon. Spotted at the party were Sofia Wakabayashi and former Miss Hong Kong, Queenie Chu, and more…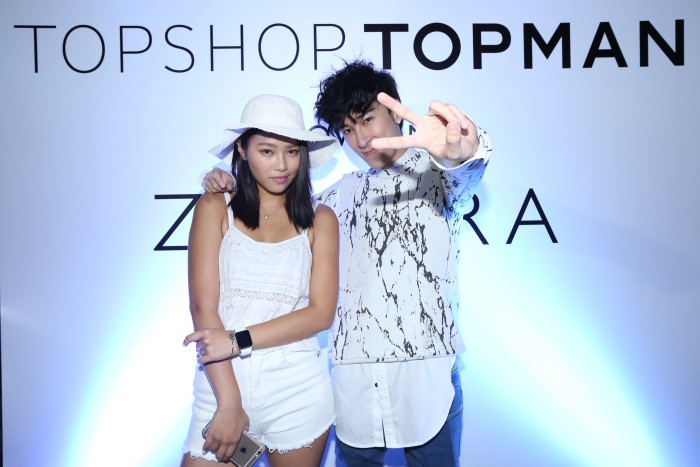 Rainky Wai, Kevin Mayo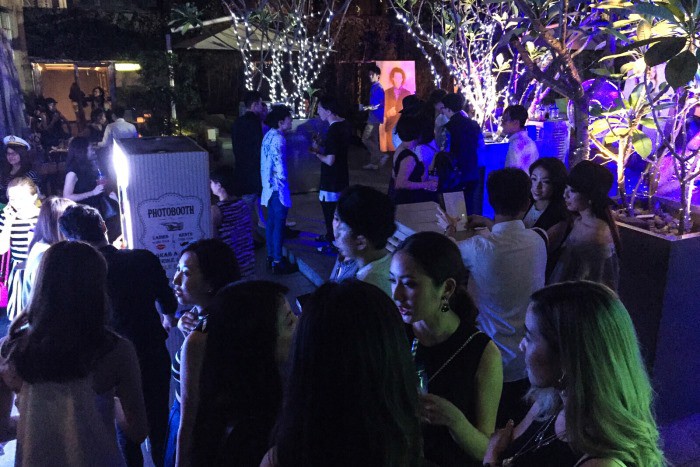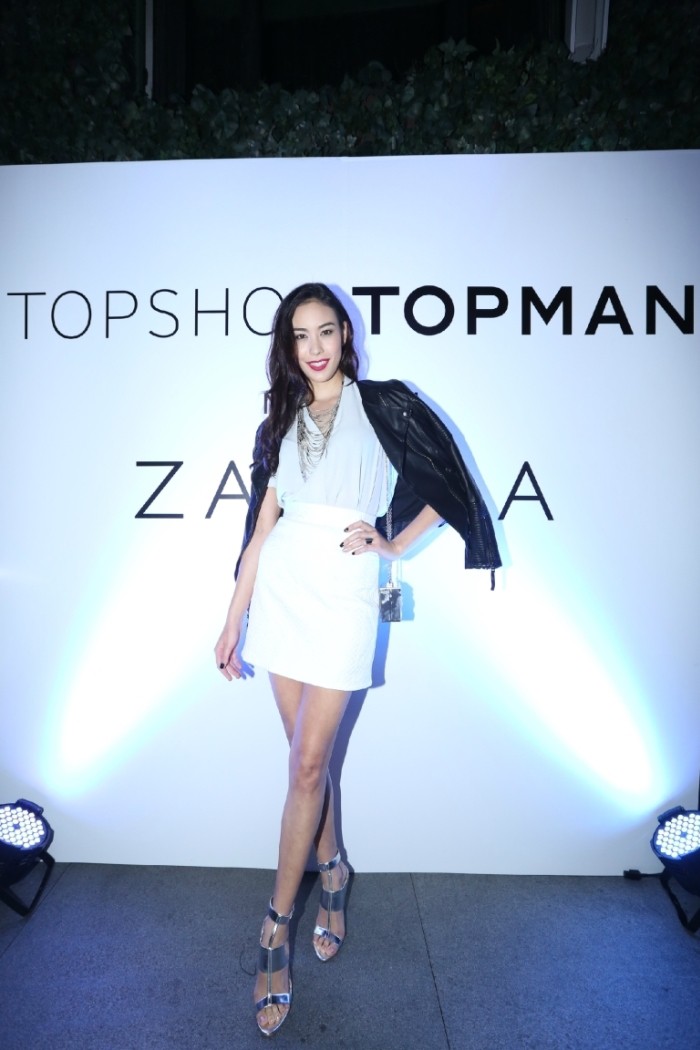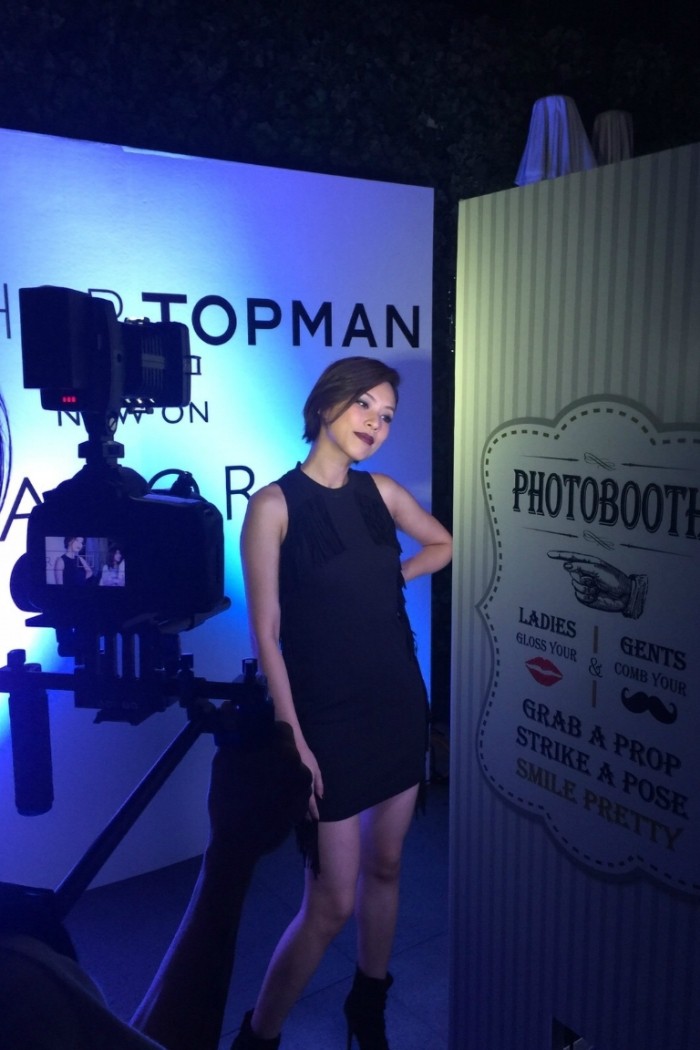 Former Miss Hong Kong, Queenie Chu striking a pose.