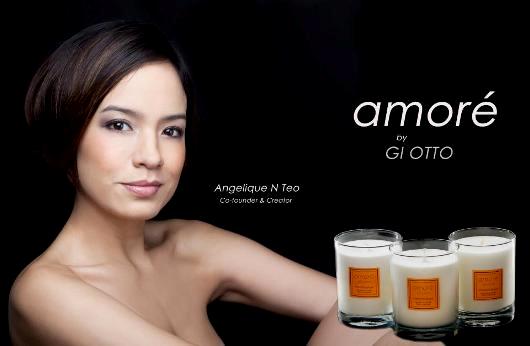 Amoré by GIOTTO's body-care candles make for an unforgettably romantic Valentine's Day treat for her and for him. Currently available in 16 incredibly intoxicating scents, these candles are triple-fragranced in a variety of delightful aromas to complement the decor and emphasize the ambiance of any home. You can't help but feel a little high on love with Amoré by GI OTTO exotic and sweet scented aromas setting the mood for romance. Never overpowering, just one Amoré candle can scent a surprisingly large room.
The interesting part about these candles is that it also gives you the luxury of using it as a body moisturizer, as the melt pool that is created upon burning can also be used as a skin moisturizer that can be massaged onto dry or irritated areas. It can also be applied as a soothing remedy to  bug bites, sunburns, eczema and psoriasis.
Unlike wax candles, Amoré by GI OTTO candles burns coolly at 41 Degrees Celcius into a reflective pool of soy that always remains warm to the touch and will not burn hands making them, making them safe for the little ones around the house. Besides being  child proof, they are also soot-free and do not emit harmful toxins such as Benzene.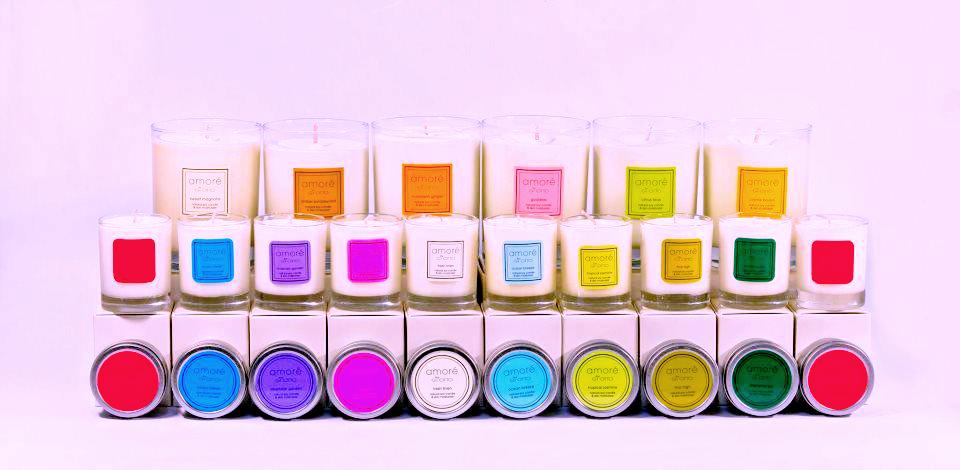 Amoré by GI OTTO candles are fabulous for any occasion and can be used anytime, anywhere. However one of the most favorite Valentine's Day gifting scented candles for ladies include 'Goddess' which is a romantic vanilla & white musk scent with a hint of bergamot and a strong second would be 'Love Spell' which is a blissful concoction of sumptuous fruits and tamarind (a romantic fragrance that's great for the bedroom).
This Valentine's Day Amoré by GI OTTO has put together an exclusive promotion of a gift LOVE SPELL votive (worth $39) with any purchase of a 13.5oz candle from now till 14th February 2013 at What Women Want at Mandarin Gallery. (While stocks lasts.)
Some ideal choices while selecting for your man would be 'Citrus Teak' a daring blend of mandarin, lemon-lime and teak (GREAT for the mornings when you want to awaken the sense) and 'Ambler Sandalwood' a blend of exotic amber and rich velvety smooth sandalwood.
Amoré by GI OTTO candles are available in Singapore at the following outlets:
Robinsons MBS
Robinsons Centrepoint
What Women Want at Mandarin Gallery
Follow Amore by Giotto on Twitter @amoreessentials