(Click here for Super high Quality photo)
Lady Gaga tweeted the first promotional image for her new black sludge perfume "Fame" Lady Gaga from the official ad shoot by Steven Klein for her fragrance Fame, which is set to come out in September.
The picture features a dozen tiny (pretty much) naked muscled men treating Gaga's nude body as a McDonald's PlayPlace of sorts.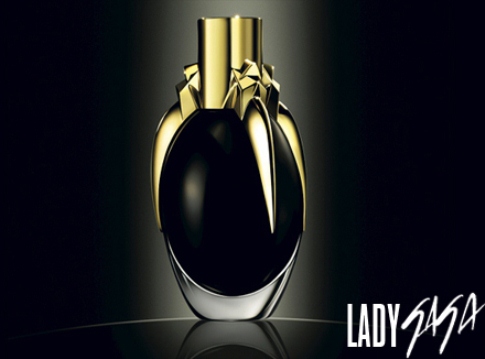 The ad bills "Fame" as "the first ever black eau de parfum." While the fragrance is packaged to resemble an egg filled with balsamic vinegar, it reportedly sprays on clear.
It is not an effective tiny naked man repellent.