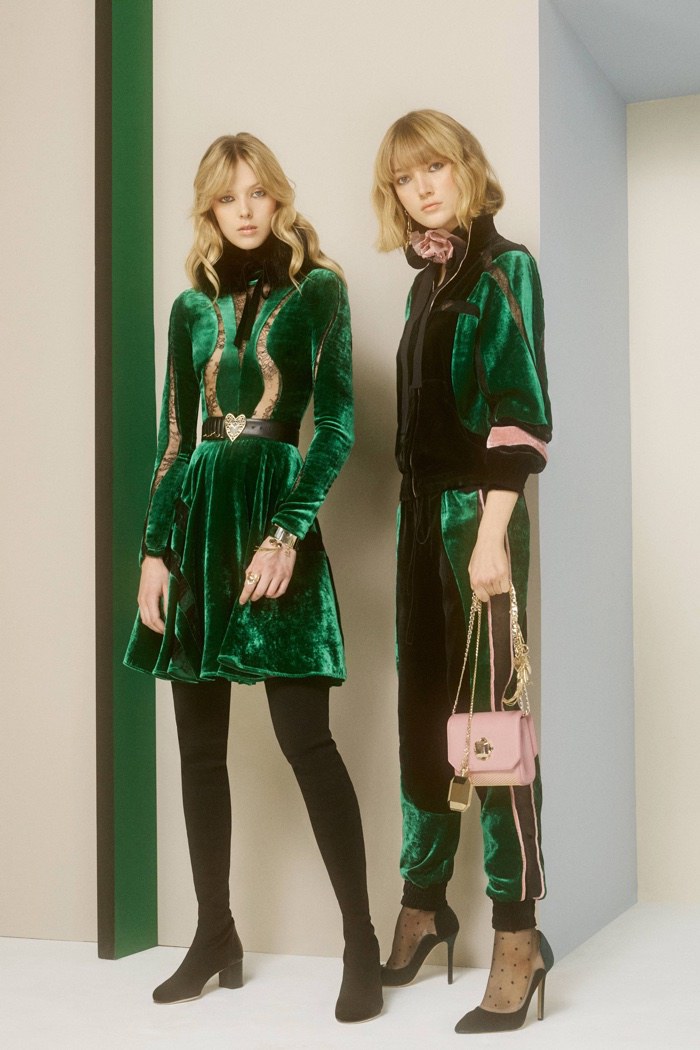 Luxe green velvet looks from Elie Saab's Pre-Fall 2017 collection
For his pre-fall 2017 collection, Elie Saab takes on the 80's trend. From leg of mutton sleeves to luxe velvet fabrics and crystal embroideries, opulence is key for the new season.
Saab focused on heart shapes and lace with a color palette of forest green, sky blue and black. The season features everything from daytime ready leather jackets to evening wear gowns and embellished jackets. Paired with platform heels and pumps, the Elie Saab woman is all about over-the-top glamour for pre-fall.
——————————————————-
ELIE SAAB PRE-FALL 2017 COLLECTION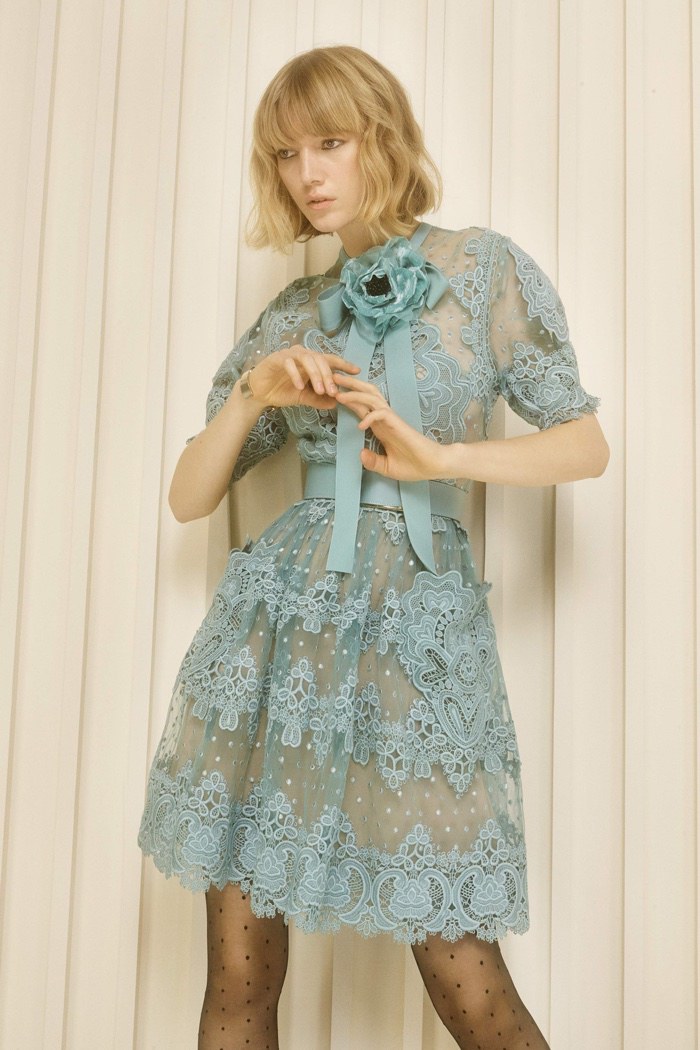 Blue lace minidress from Elie Saab's Pre-Fall 2017 collection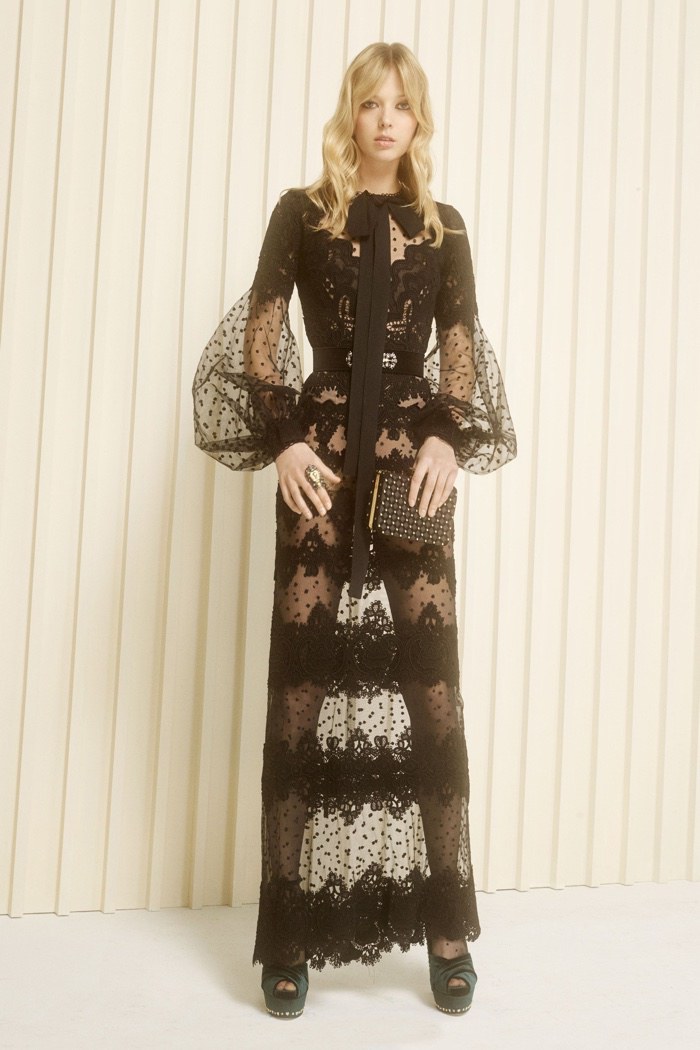 Sheer black lace gown from Elie Saab's Pre-Fall 2017 collection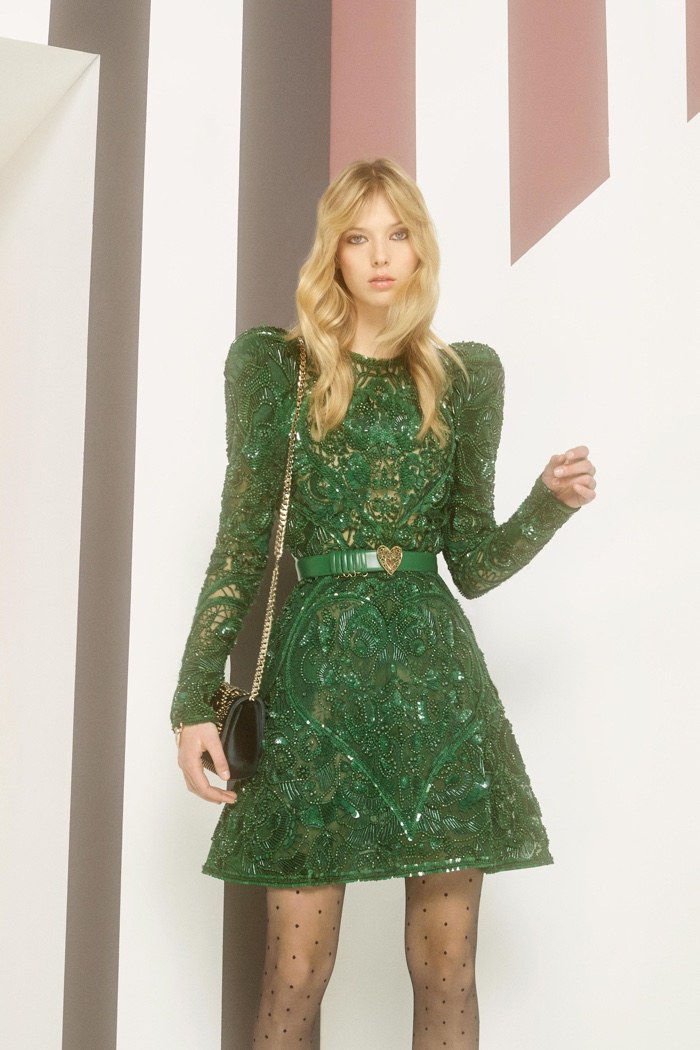 Green crystal embroidered dress with sculpted sleeves from Elie Saab's Pre-Fall 2017 collection