Most girls we know have an aversion to cockroaches, and yet it sometimes befuddles us that they'd come into such close proximity to it – by wearing superbly heavy, clumpy, dark and frumpy clusters of unnatural-looking black chunks of lashes that look vaguely like a roach's carcass. At times like these, it's the men who run away screaming.
Do away with the ladyboy image with the new Maybelline New York Lash Factory. The brand's first-ever lash series comes in 6 types and is created specially for Asian eyes.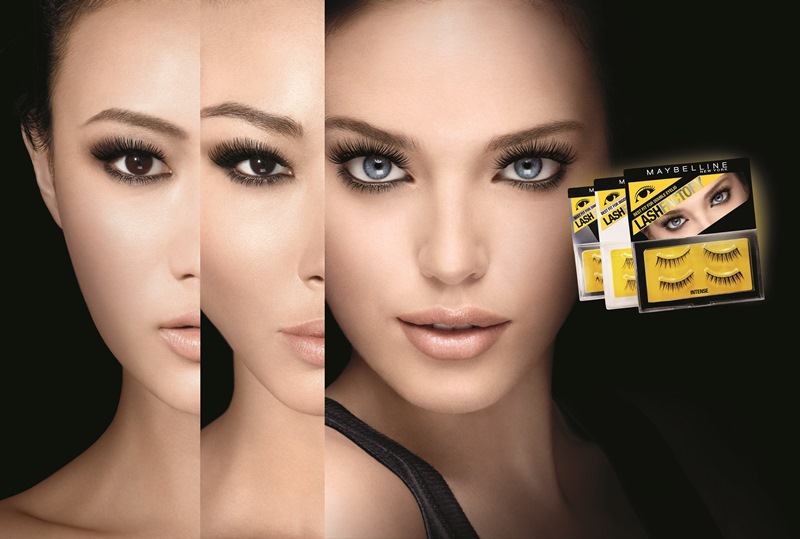 Whether you've got single eyelids, inside-double eyelids or double eyelids, there's a suitable type for you. What's more, it even comes in 2 versions – natural or intense, so you've got the proper flutter for both day and night.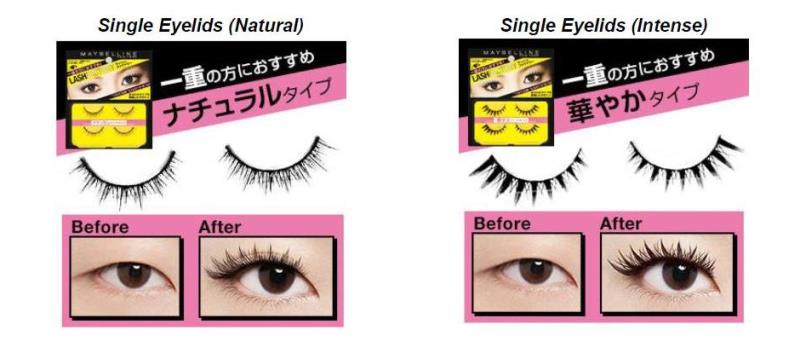 Maybelline Single eyelids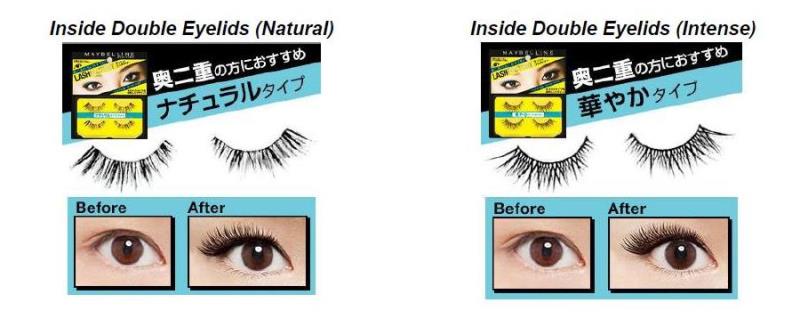 Maybelline inside double eyelids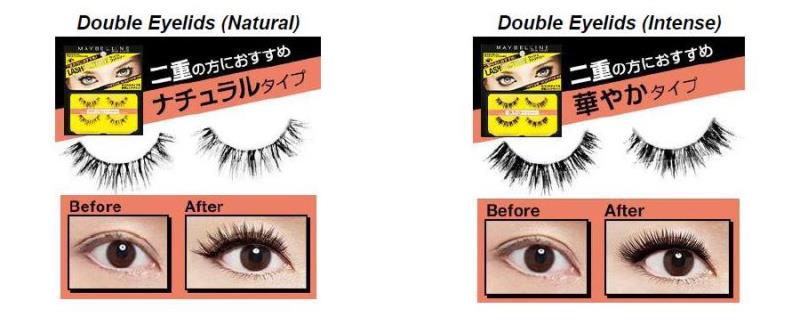 Maybelline double eyelids'
Maybelline has also come up with its own glue – the easy-to-use glue has adhesive strong and yet remains gentle on the skin.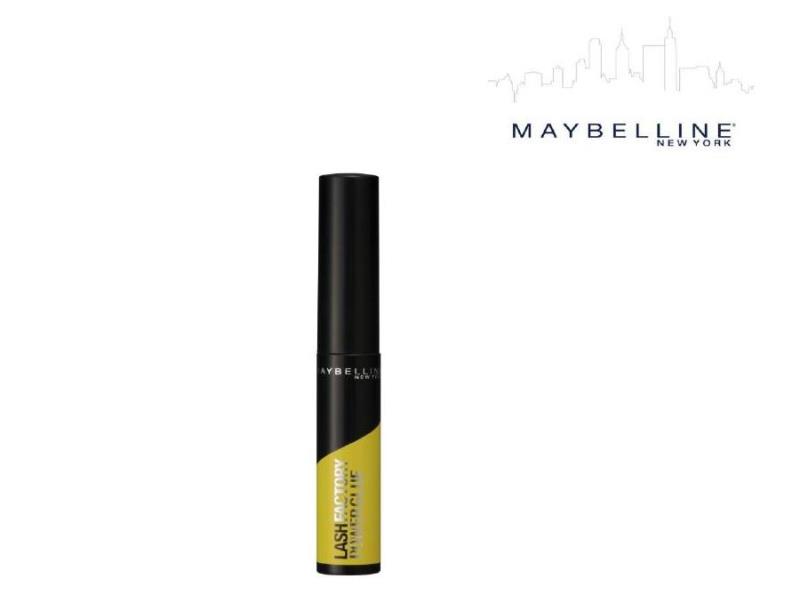 Maybelline Lash Factory is available at Watsons, Guardian, selected department stores, major supermarkets and hypermarkets now. Each box retails at $16.90 for 2 pairs of lashes. The Glue is sold separately at $12.90.