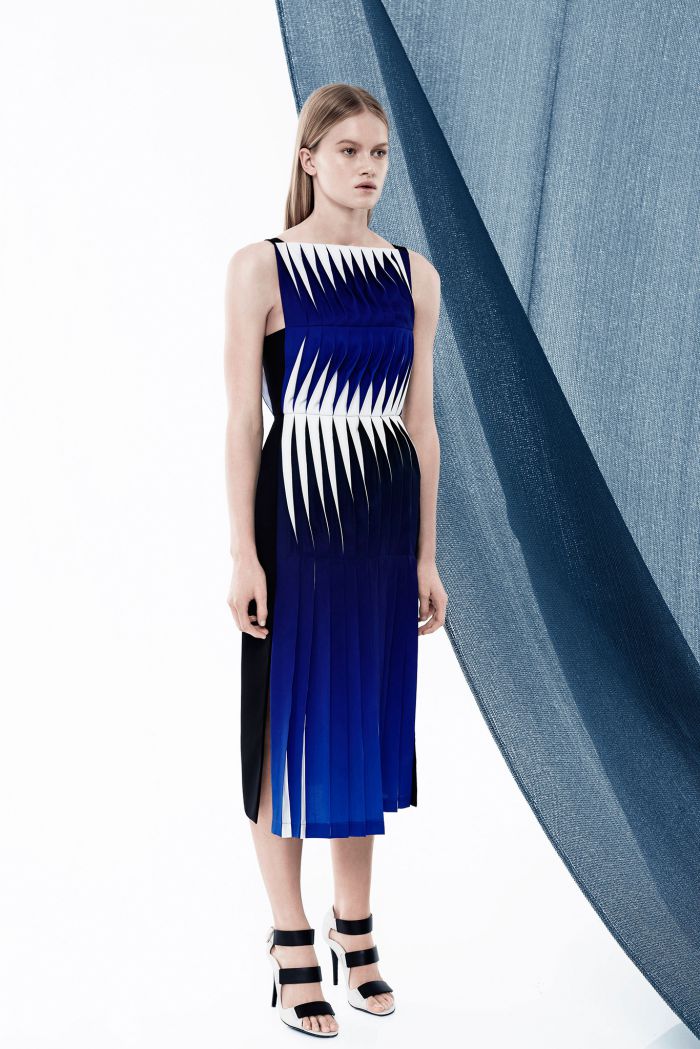 Dion Lee explored labyrinths in the delivery of his Resort 2015 collection, together with the notion of connectivity through prints, textured fabrics, and deft patternmaking.
There were plenty of his fits-like-a-glove dresses, but the collection was notable for the diversity of its silhouettes. At its most literal, the labyrinth showed up in white against a lawn-print background on a boxy minidress or a knee-length halter dress.
The most compelling looks in the collection featured twisted and folded fabric at the waist. Origami came to mind. It was a real marvel that all that extra material didn't add bulk.
Elsewhere, new proportions included shorts and skorts with a filmy skirt overlay. A swimwear line with twisted fabric details, meanwhile, had sufficient appeal to make even the most bikini-averse reconsider her position.