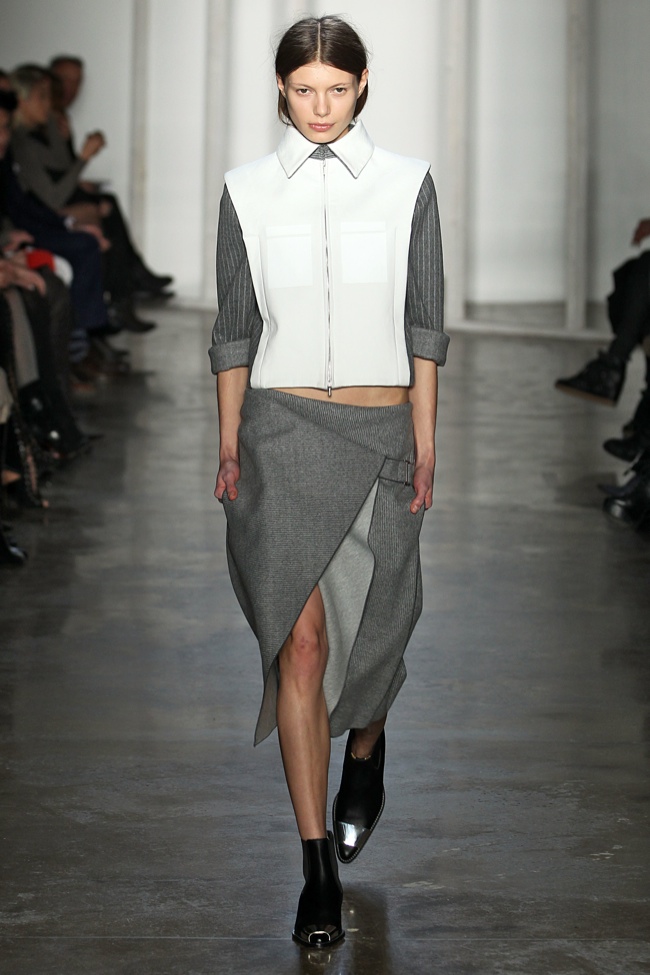 It's tempting to typecast Dion Lee's Fall 2014 Ready-to-wear in terms of his roots: the ode to outback nostalgia; the crocodile hide cutouts; the boxy jackets ala colonial swank. You simply can't avoid bringing up Lee's sweeping tribute to Australia; and they represent an alarmingly global appeal. In this collection, he pared down slinky pants and vamped up with asymmetrical pleat skirts (perfect garb for a night stroll down Times Square. Or even Bondi?)
But what makes Lee truly remarkable, and inevitably memorable, is that his lineups not only translate refreshing concepts to full dresses, but there is something unapologetically Australian in his works. For unseen reasons, Dion Lee seems to have a heightened awareness in melding sexiness with a touch of comfort – an expression much appreciated by the Aussie Sheila. Now that Lee has set foot onto new shores, it will be astounding to see him living up his Australian dream in America.
Check Out More Articles From New York Fashion Week Here.