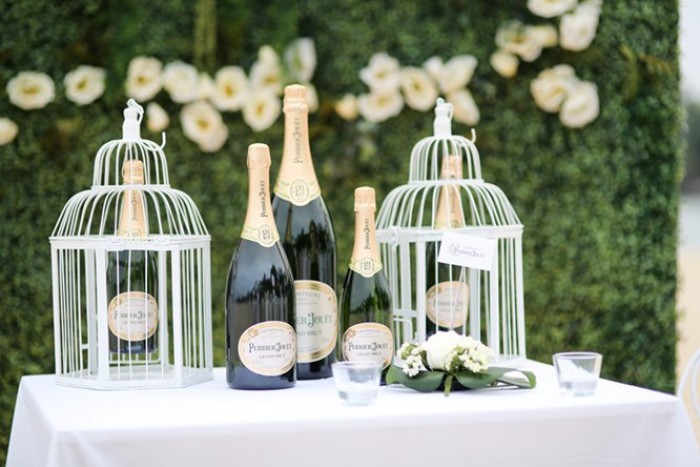 It was a "white-tie affair" at Sentosa earlier this month, with more than 3000 guests dressed in their most elegant white attire to attend the third edition of novelty picnic event Dîner en Blanc Singapore.
Guests at the exclusive event were kept in suspense as the secret location for the picnic, Tanjong Beach, Sentosa, was only revealed to them as they boarded transport to the event. Guests enjoyed their picnic dinner to a spectacular display of fireworks and sipped on champagne sponsored by celebrated French house Perrier-Jouët.
To mark this year's edition of Dîner en Blanc, champagne bottles carrying guests' romantic messages were launched into the sea; organisers later collected the bottles and displayed the messages on Facebook. The author of the most romantic message walked away with an exclusive prize sponsored by Perrier-Jouët.
Dîner en Blanc Singapore hosts Clemen Chiang and Nicole Yee, recount the evening: "It's been a fabulous evening – the crowd is immaculate, beautiful and happy. It's down to the efforts of all the diners, as well as our army of volunteers, that Dîner en Blanc Singapore is so spectacular. We want to thank everyone for making this such a special occasion – we look forward to an even bigger event next year."
(Photos: Perrier-Jouët)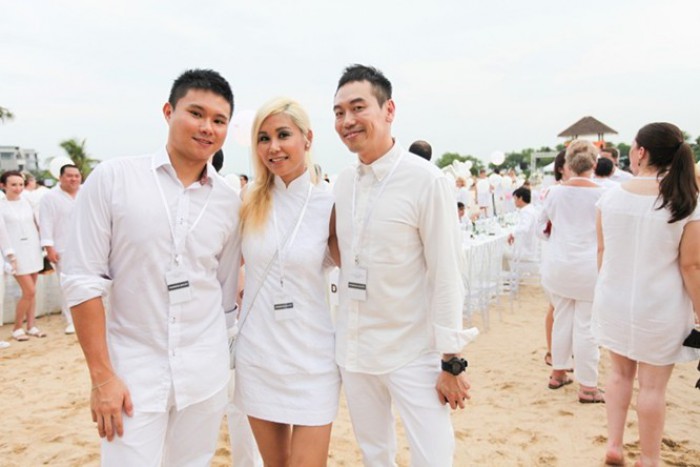 Jimmy Tan, Marie Choo, Willin Low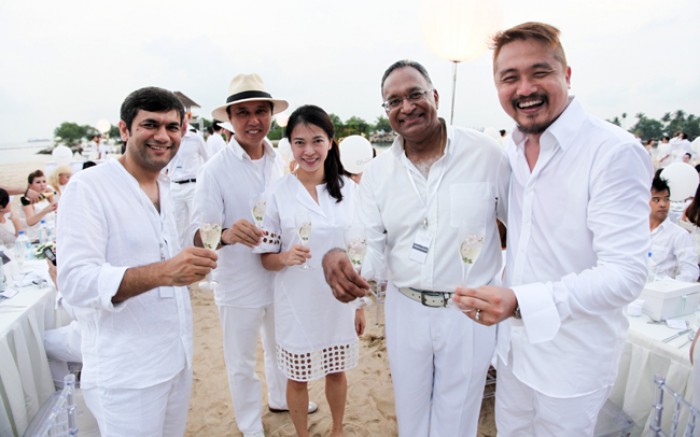 Gaurav Sabharwal, Andrew Ing, Helen Tay, Rajan Menon, Clemen Chiang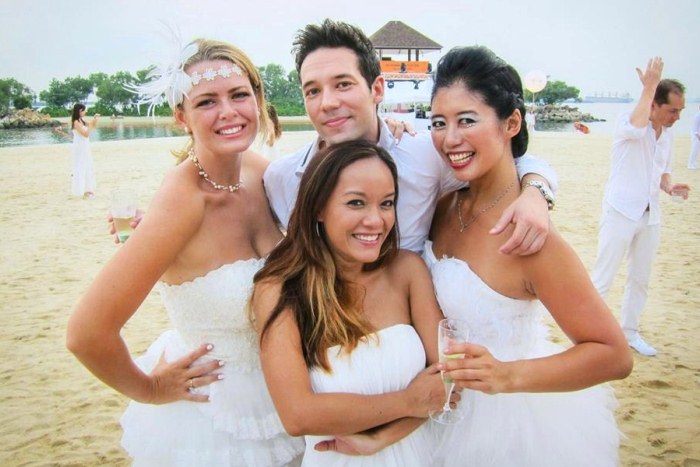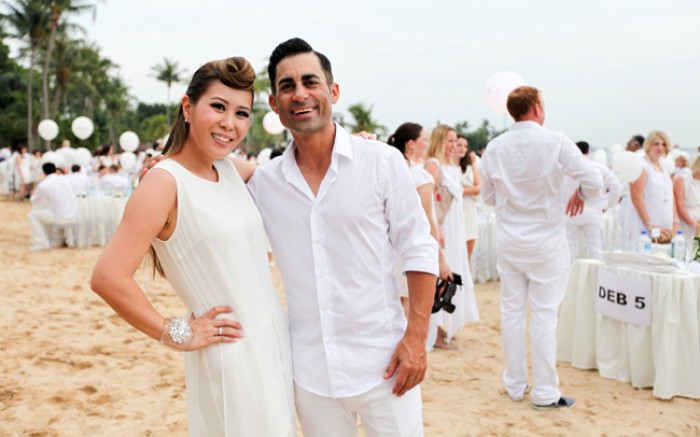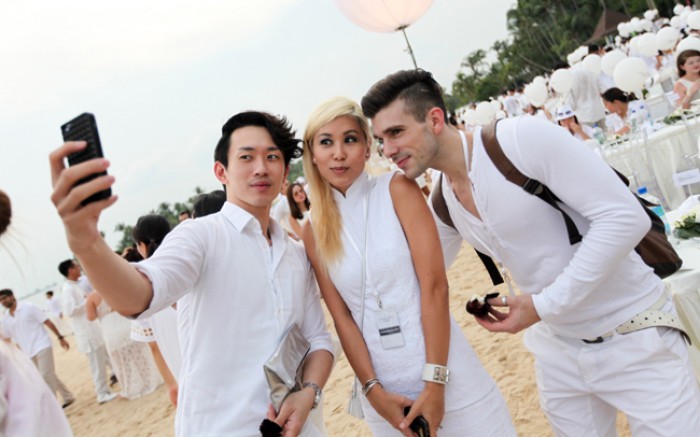 Willber Go, Marie Choo, Gonzaga Lopez Barros