Zhao Wei in De Beers Red Carpet necklace and bracelet, and white gold Swan Lake earrings
Renowned jeweler De Beers lauded the opening of their store at Elements Mall, Hong Kong, with a star-studded cocktail party. The city's most stylish jetted in for the event, including award-winning Chinese actresses Zhao Wei and Karena Lam.
Debuting at the launch was Swan Lake, a new line of high jewelry inspired by the fluidity and beauty of a ballerina's art. The Red Carpet Swan Lake necklace was particularly astounding, featuring 258 white, fancy-cut diamonds for a total of 123 carats.
Karena Lam, who made her long-awaited return to the Asian entertainment scene after giving birth to her daughter a year ago, said: "Motherhood has given me new perspective on beauty and style – diamonds have always been a girl's best friend, but diamonds are a miracle of Mother Nature's and a timeless, elegant design like those from De Beers, can be passed on to my daughter when she is old enough to wear it."
Commenting on the Hong Kong Elements store opening, Francois Delage, CEO of De Beers Diamonds Jewellers, said: "We are thrilled to open our first store in Kowloon, and furthermore our second location in Hong Kong. The magnetic energy at Elements has the ability to draw the most sophisticated shoppers in Hong Kong to the mall."
"We look to build on our existing relationships with our Chinese clients from our stores across the world, and we are now delighted to invite them to experience the De Beers Difference in Kowloon."
The sumptuous facade of the new De Beers boutique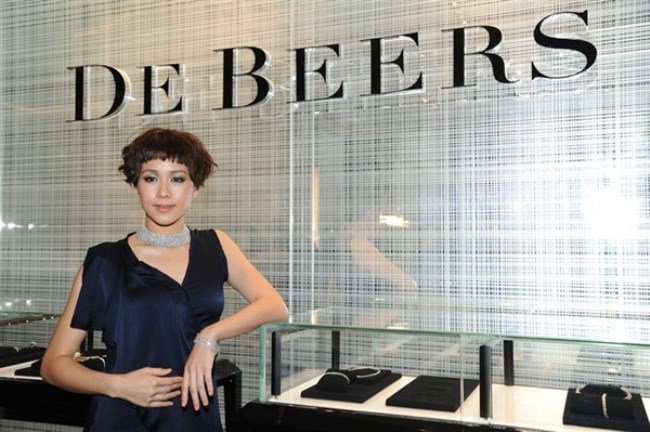 Karena Lam in De Beers Cascade Pear necklace, Pear Cluster earrings and matching bracelet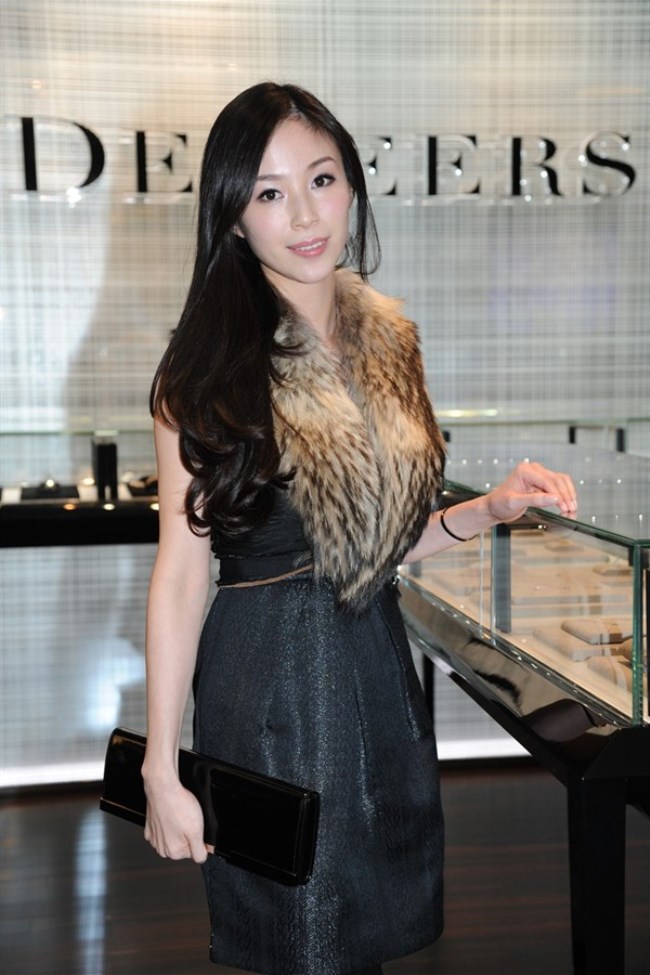 Anina Ho, Managing Director of Zensation Beaute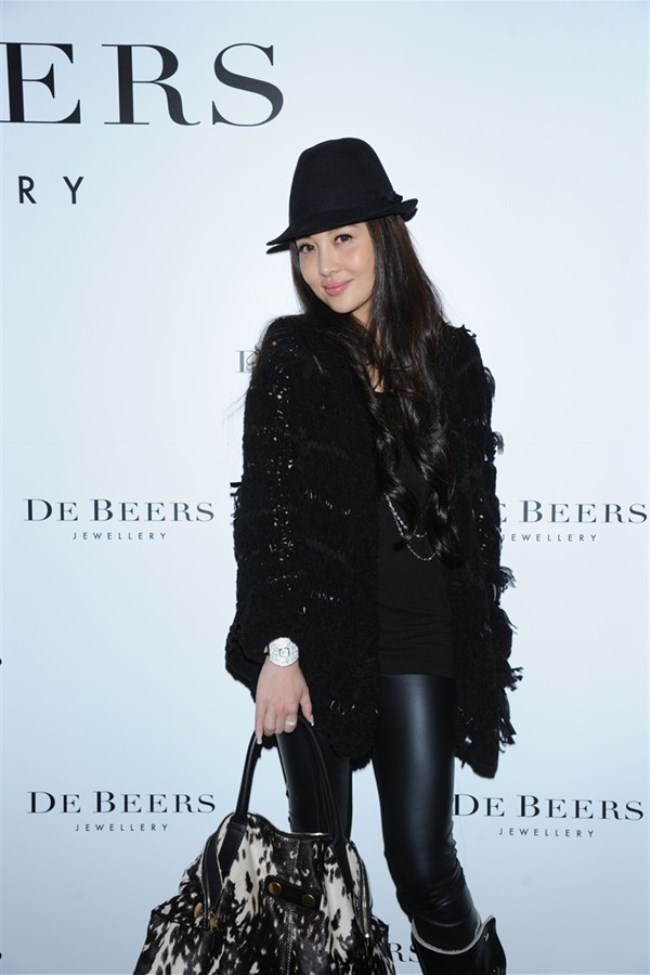 Christie Wo, President of Charmonde Luxury Limited