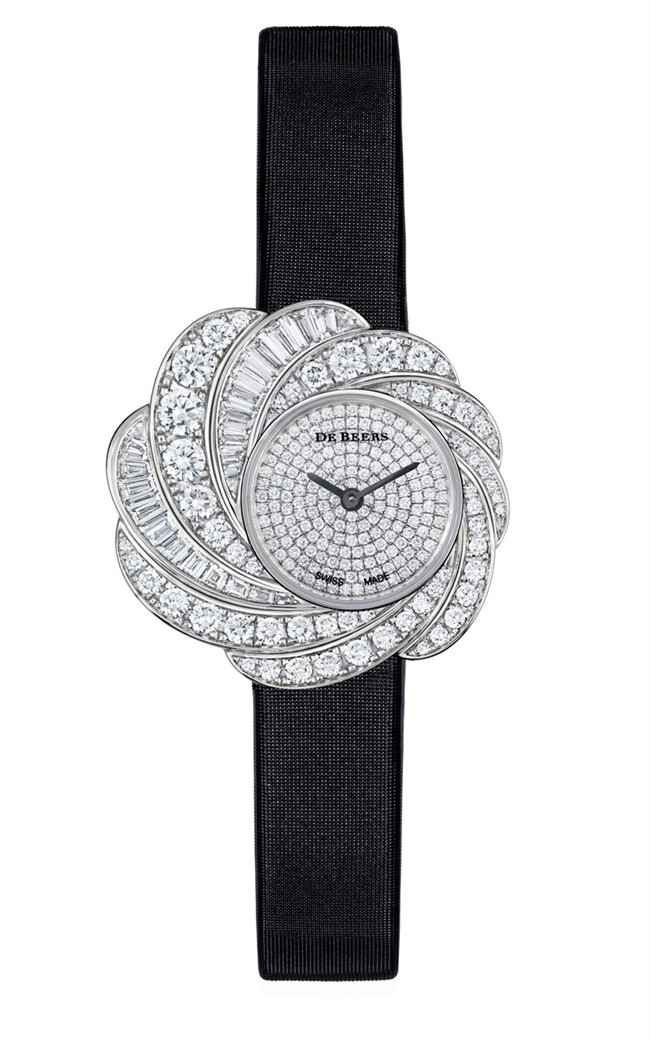 De Beers draws upon the graceful and energetic form of a dancer for its latest Aria Collection.
Dance has long been the inspiration for many of life's greatest luxuries, and the De Beers Aria Collection is no exception. Resplendent and elegant, the collection brings together passion, rhythm, and beauty for a line of jewelry that dances in front of your eyes.
The Aria collection puts prominence on the center diamond, and a play between light and shadow creates shapes and emphasizes the contrast between white gold layers and diamond pavé layers. The varying pavé layers come together in a rhythmic way, imitating the graceful movements in dance, and allowing the light to dance around the center diamond.
The collection features an array of stunning signature pieces, as well as Prestige designs and a collection from the High Jewelry line, as well as women's watches. The resplendent Aria Toi et Moi ring is a stellar standout, as is the Aria watch with a stylish mother of pearl dial. The High Jewelry collection is especially stunning; re-cut baguettes are set with round pavé diamonds that encircle the center diamond, creating a magnificent dance of light.
The full De Beers Aria Collection is available worldwide from July 24.