Clarins has launched a new makeup collection for summer 2013 inspired by a South American journey filled with Aztec prints and warm colours.
The new makeup collection offers an opulent and contemporary look which will enhance your summer glow.It only bring the power of fab pigments to the beauty scene but also the power of quality-feel good ingredients that are gentle on the skin, so you can look fantastic and feel great at the same time.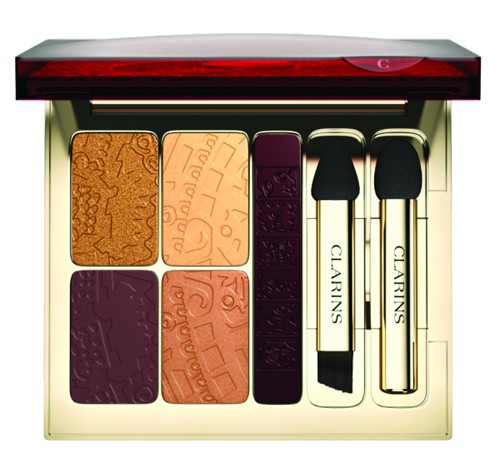 Color Quartet & Eye Liner Palette
The new Clarins makeup line for 2013 includes a gorgeous eye makeup palette imprinted with South American inspired motif. Best of all, these pigments compliment most skin tones and deliver a flawless pigmentation to the lid from first application. Use one pigment for a more subtle look or mash up the shades and play with shadows to create a smoldering eye makeup look. The shades are:
– Eye shadow – copper, light gold, pink-tone gold, plum
– Eyeliner – brown
Instant Smooth Crystal Lip Balms
The Instant Smooth Crystal Lip balms offer a pop of neon colour on the lips, but they are also moisturizing. The color is provided by the gloss core while the shine is boosted by the clear jelly texture.It comes in:
– Crystal Rose – pretty pink
– Crystal Mandarin – orange Crystal
– Gold Plum – pretty golden-plum center and green jelly outer layer
– Crystal Berry – a cool berry tone center with clear blue outer layer
Instant Smooth Crystal Lip Gel
Clarins new Instant Smooth Crystal Lip Gel gives a high-gloss finish featuring a translucent finish formula packed with ceramides that help soften the lips and maintain hydration.
– Crystal Plum – sheer plum
– Crystal Pink – sheer pink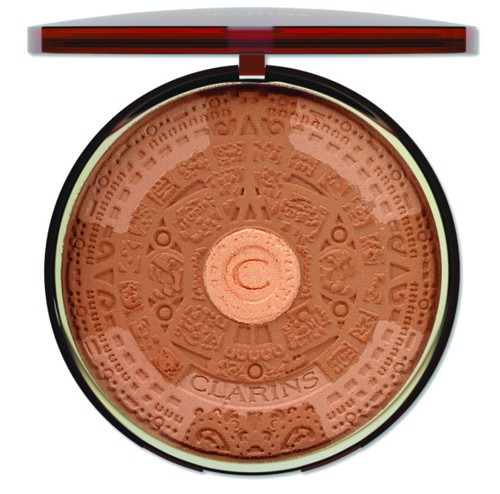 Summer Bronzing Compact

The bronzing powder features a formula destined to enhance and smooth the skin. It gives a warming finish to your complexion whilst illuminating your appearance.