Candy Lo
Clarins unveils its newest breakthrough beauty product in Hong Kong, the Extra-Firming Eye Complete Rejuvenating Cream. To commemorate the launch, glamorous celebrities dressed in their finest attended an exclusive event at The Space in Central.
The new miracle worker is uniquely designed for Asian eyes, offering formidable solutions to many eye problems. The exclusive event was attended by Candy Lo, Sharon Kwok, and Sharon Luk among others, who are fans of the brand. The beautifully designed venue was inspired by a science fiction movie, emulating a futuristic utopia.
The ladies were greeted with striking red lights, setting the mood for the virtual experience that followed.
A pioneer in skincare, Clarins adopts only the best and most advanced technologies for developing their skin care products. To demonstrate this, the guests wore virtual reality glasses and enjoyed a virtual roller coaster experience.
Guests were also treated to an exclusive trial of the Extra-Firming Eye Complete Rejuvenating Cream, raving about the results after. Check out a glimpse of the launch below.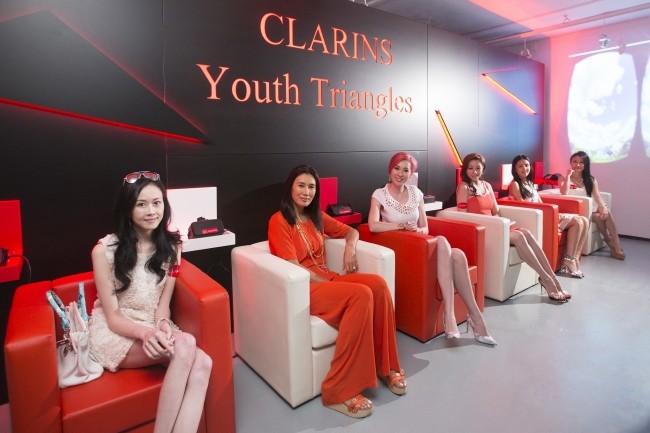 Jacqueline Chow, Almen Wong, Jacqueline Ch'ng, Sharon Luk, Bonnie Xian, Sandy Lau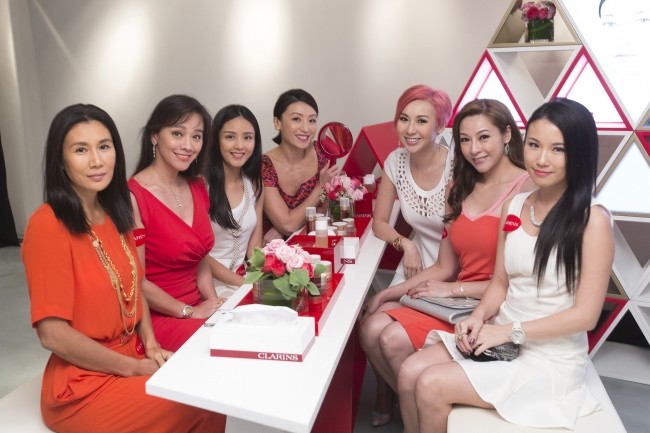 Almen Wong, Sharon Kwok, Bonnie Xian, Lelia Chow, Jacqueline Ch'ng, Sharon Luk, Sandy Lau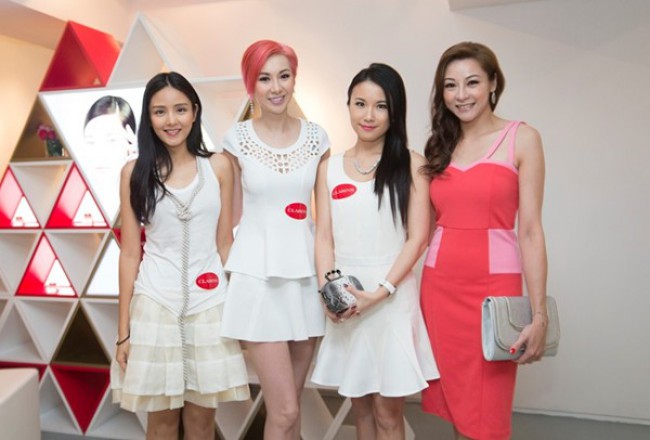 (L-R) Bonnie Xian, Jacquelin Chng, Sandy Lau, Sharon Luk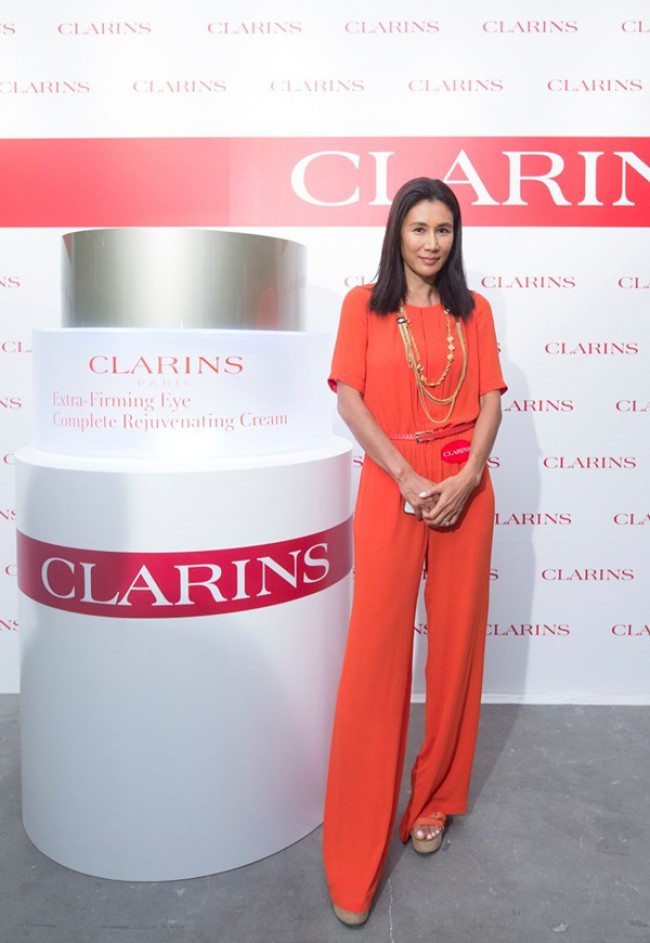 Almen Wong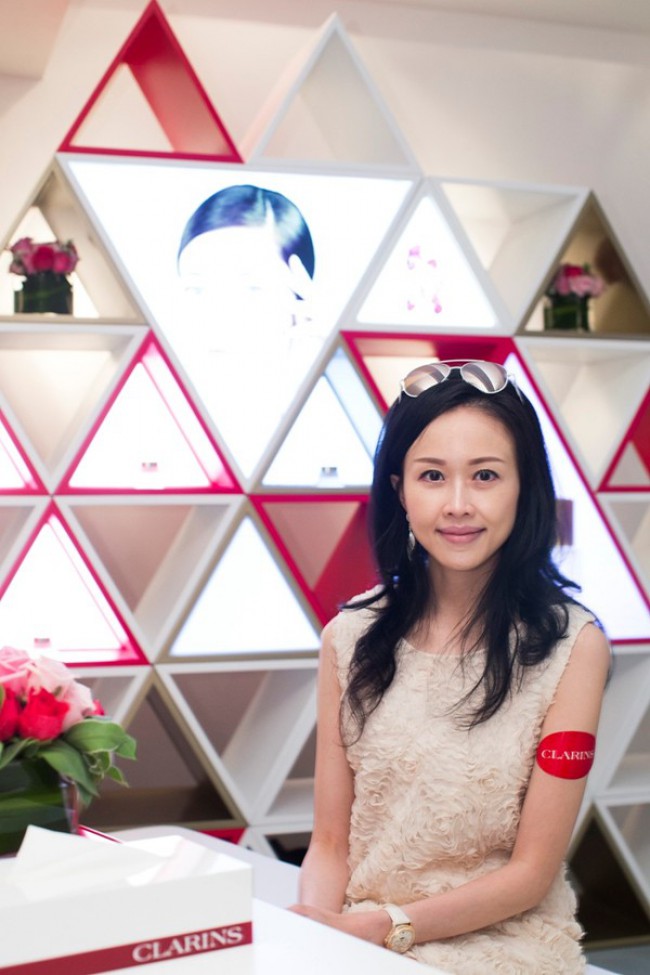 Jacqueline Chow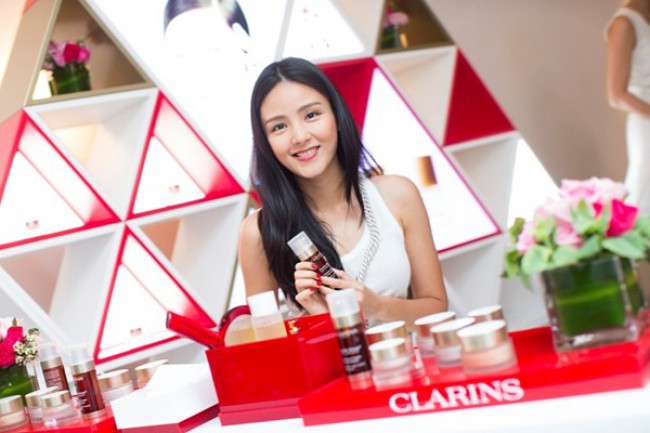 Bonnie Xian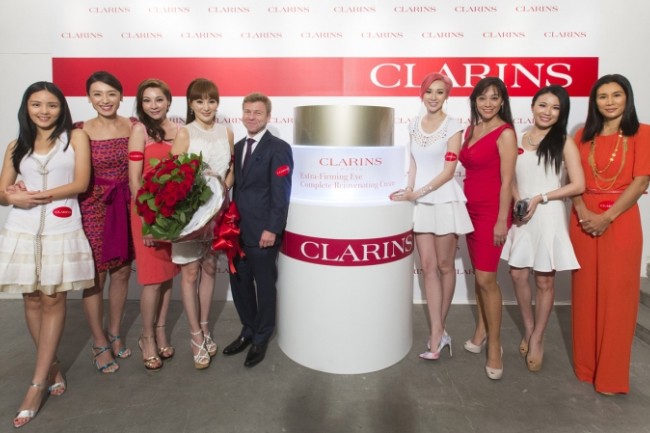 (L-R) Bonnie Xian, Lelia Chow, Candy Lo, Sharon Luk, Damien Tonneau, Jacqueline Ch'ng, Sharon Kwok, Sandy Lau, Almen Wong