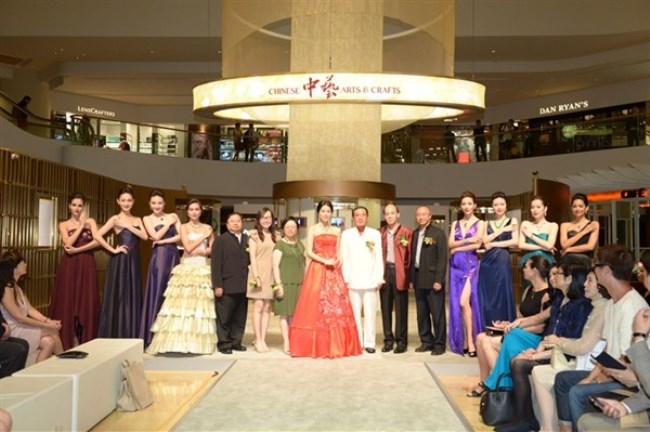 In conjunction with the celebration of Pacific Place's 25th Anniversary, Chinese Arts & Crafts held an exclusive opening of their Natural Fei Cui "ç¿¡ç¿ " Masterpieces exhibition at Garden Court, Pacific Place on June 18.
The exhibition showcased 10 sets of rare natural fei cui (jadeite jade) jewelry and masterpieces that represent auspiciousness, good blessings and fortune. The fei cui pieces on display were worth a total of HK$2.5 billion. The remarkable 'Heavenly Creatures, Ultimate Masterpiece' natural fei cui necklace, which is the rarest top-grade masterpiece in the world, was also on display during the exhibition, which ran from July 18 – 22.
Elizabeth Kok, Retail Portfolio Director of Swire Properties Limited and Property Manager of Swire Properties Limited, Debbie Chan joined CEO of Chinese Arts & Crafts (H.K.) Liu Fuzhou to officiate the opening ceremony. Stunning actress Myolie Wu joined Mandy Lieu, Mikki Yao, Winnie Zeng and Zelia Zhang in sporting the resplendent pieces at a Fine Jewelry Show.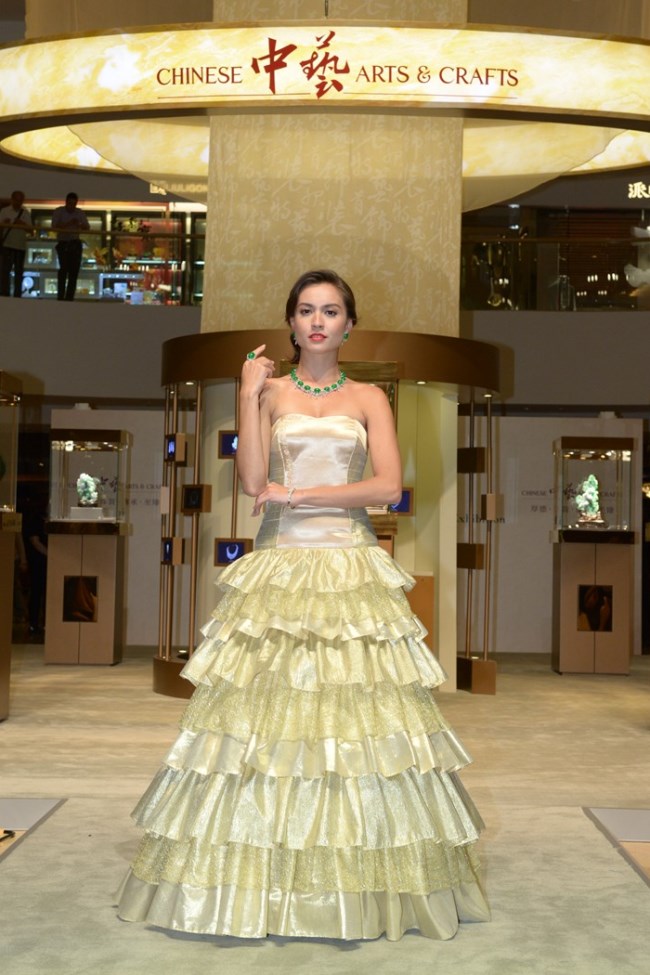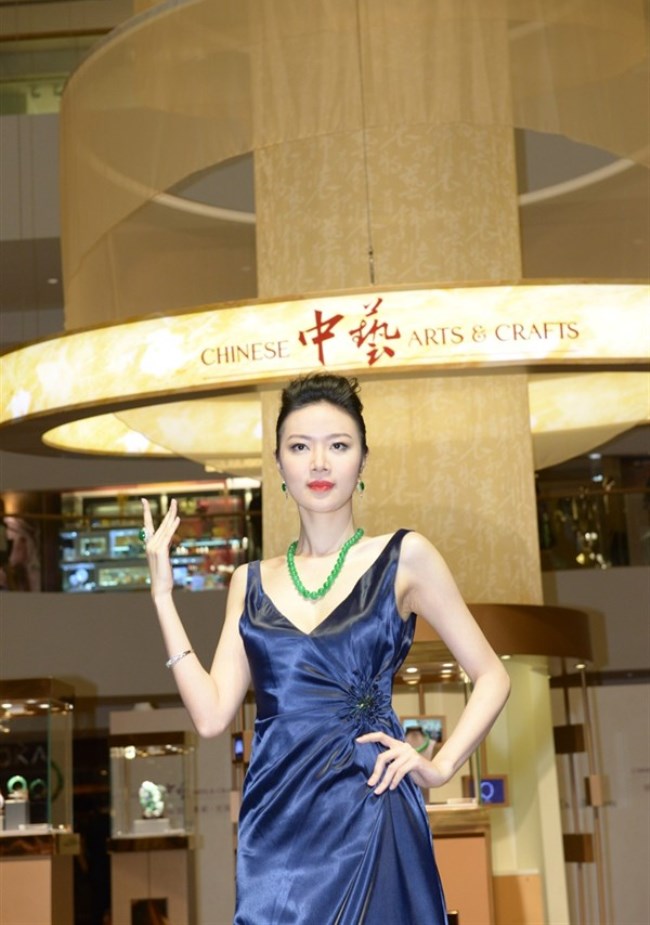 Winnie Zeng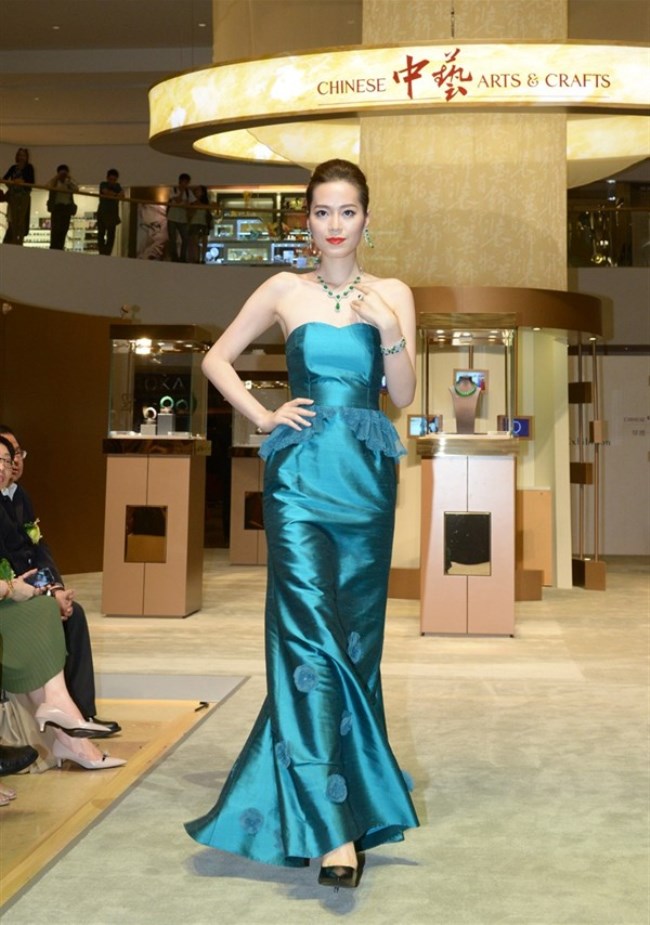 Zelia Zheng