The workshop of  Louis-Ulysse Chopard (the gentleman on-the-right) in the 1890s
Chopard is celebrating 150 years and to mark the grand milestone they have created a new jewellery collection, consisting of animal themed pieces.
In 1860, at the age of 24, Louis-Ulysse Chopard created the L.U.C watch manufactory in Sonvilier and established it as one of the finest watchmakers in the 19th century. However during the 20th century Chopard suffered a period of decline until 1963, when it was bought by Karl Scheufele. Along with his wife Karin and his two children, Karl-Friedrich and Caroline, he turned it into the brand you know today.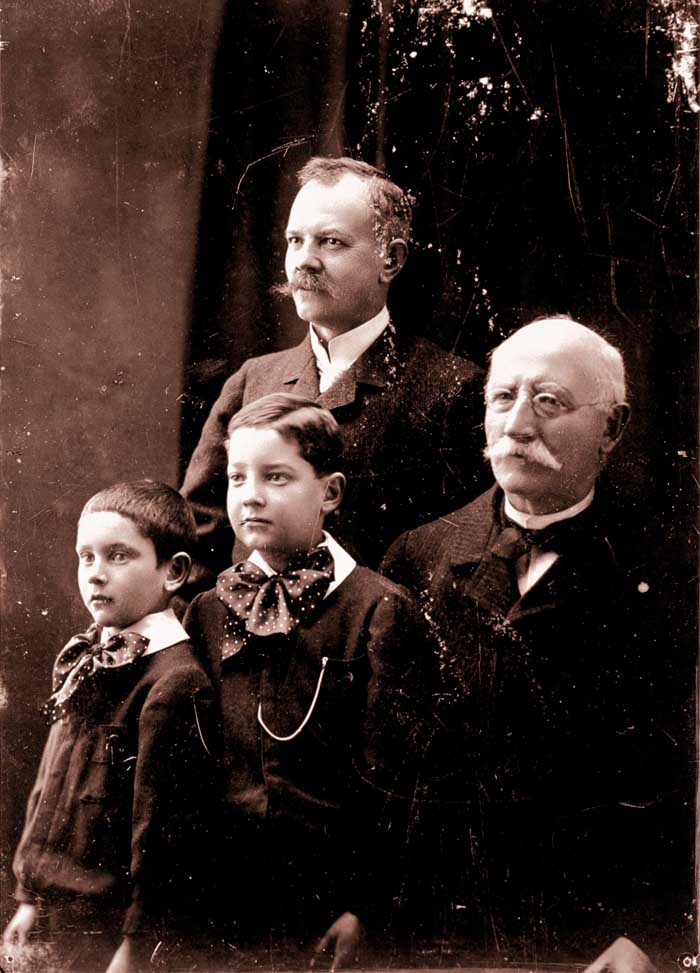 Louis-Ulysse Chopard (far right) and his children. The firm began in 1860.
The house in Sonvilier where Chopard was founded (circa 1900s)
To mark this landmark birthday, Caroline Gruosi-Scheufele, Co-President and Artistic Director, has chosen an animal theme. Sourced from encyclopaedias and the Chinese calendar, it is the largest and most diverse collection Choaprd has ever devoted to one theme.
There is inevitably a vast range of animals depicted in the jewels, including a number of exotic and seemingly unattractive creatures not traditional associated with haute-joaillerie such as hippopotami and rats.
The 'Animal World' Collection also features some unexpected jemstones including quartz, kunzites, pearls, Paraiba tourmalines, moonstones, red gold, titanium, and precious woods designed to evoke a "natural" effect.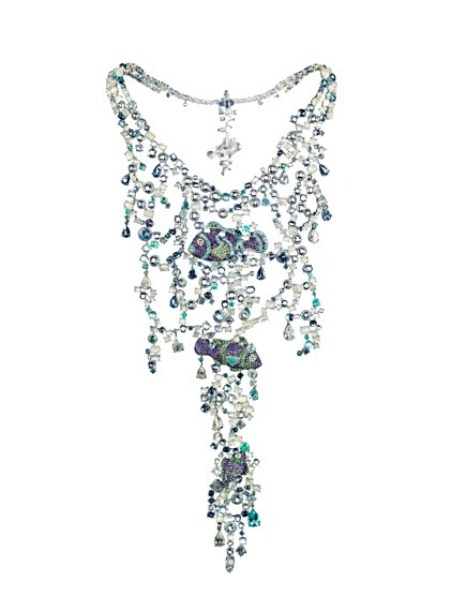 The Clownfish plastron necklace is a particular highlight of the collection. It took 750 hours to create using 2160 various stones such as diamonds, apatites, aquamarines, chalcedonies, moonstones, Paraiba tourmalines, quartz, topazes and sapphires.
In another scene, two rubellite chimpanzees can be seen stretching out on vines of red gold to reach a bunch of mangoes represented by a cluster of orange-red sapphires.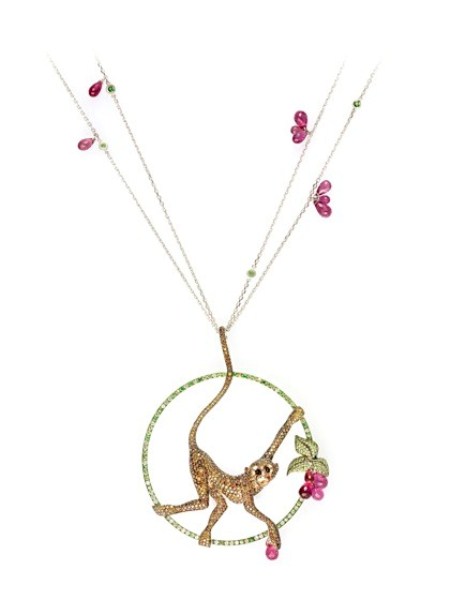 Elsewhere, the Turtle ring is designed around a central 11.43-carat pear-cut brown diamond. The sparkling shell is set with 370 tiny champagne, cognac and dark chestnut-brown diamonds.
Chopard has designed 150 such animal-themed pieces for the anniversary collection.