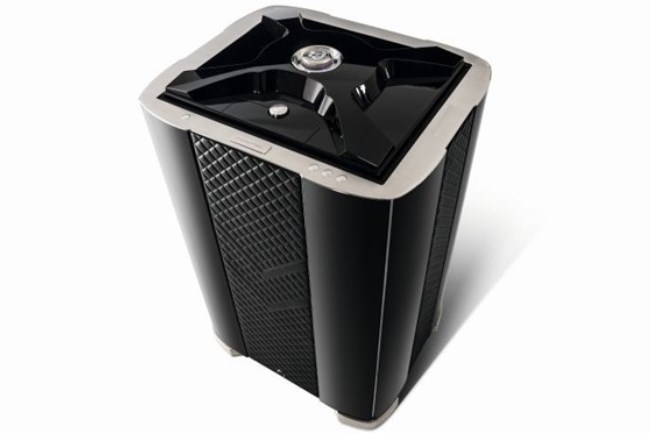 Collectors, who appreciate the focus that was placed on security this year, would have been ecstatic to receive the new creations from Buben & Zörweg that were shown at Baselworld this year. One the new masterpieces unveiled for 2015 was the Buben & Zörweg X-TREME 007 – this also happens to be our favourite.
Watching a safe elevate itself at the touch of a button is something, one would say, that was taken directly out of Q's gadget lab in a 007 movie. In this case, the next generation of the already iconic X-007 safe came directly from the Buben & Zörweg manufactory in Germany, where its R&D department can rightfully be compared with a lab Q would have worked in.
The next generation X-TREME 007 was completely redesigned with a new outside shape and decoration where an "X" shaped cover highlights its stronger, stylish expression. And, as only a spy like 007 would conceive, the only safe in the world that opens vertically and remains completely disguised to the eyes of the uninformed onlooker.
A quick look at the latest, most relevant results from famous auction houses like Sotheby's or Christie's are proving that precious paintings, sculptures or objects d'art" are among the most coveted masterpieces for both collectors and investors alike. The same is true for Fine Watchmaking where the latest successful auctions also prove that the collectors' market has never seen such demand. What better way to keep these treasures safe than with the Buben & Zörweg X-TREME 007?