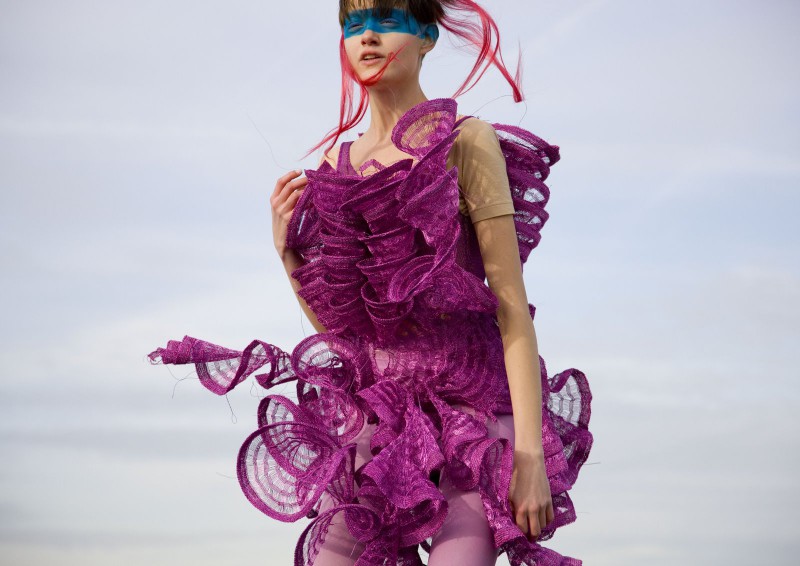 Craig Lawrence Knitwear (Photo by Kenzie Burchell)
Craig Lawrence studied at London's prestigious Central St Martins College of Art and Design. Before graduating, he began producing knitwear for fellow British designer Gareth Pugh and continued for six seasons. Known for pushing the boundaries of knitwear, the designer celebrates his sixth season as a British Fashion Council NewGen award recipient.
His work has attracted A-list artists such as Lady Gaga, Björk and actress Tilda Swinton, who recently graced the cover of Another Magazine in one of his signature knit dresses.
Craig Lawrence will be showcasing his Spring/Summer 2012 collection at the upcoming Hong Kong Fashion Week.
Stay tune on WTF for the runway photos.