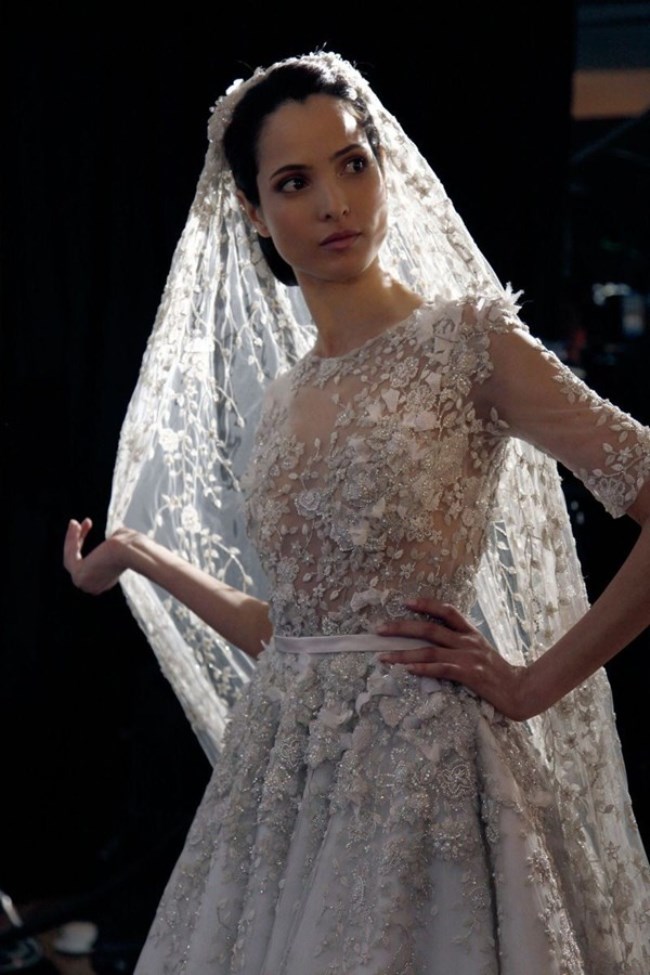 HOW does a princess choose her wedding dress? In the world of fairy tales, her magical godmother (or some extremely helpful and dexterous mice) might weave it for her out of thin air, but in real life (at least, as real as life gets when you're a princess), one goes to Ralph & Russo.
This particular dress – "with a traditional feeling, but using modern techniques," Ralph explained – required 3,900 hours of hand embroidery (162 days if you worked round the clock); 40 different types of bead; and 25 different types of Swarovski crystal. The underlayers are tulle, hand-printed with a metallic Chantilly-lace effect, to give depth without weight – drawing on the grandeur yet airiness of Listri's work.
So what about the girl who would showcase this wonder? Tunisian model Hanaa Ben Abdesslem was the only girl for the job, Ralph asserts, but that didn't stop the seasoned model and Jean Paul Gaultier favourite feeling nervous ahead of the show.
Read the full story at Vogue.