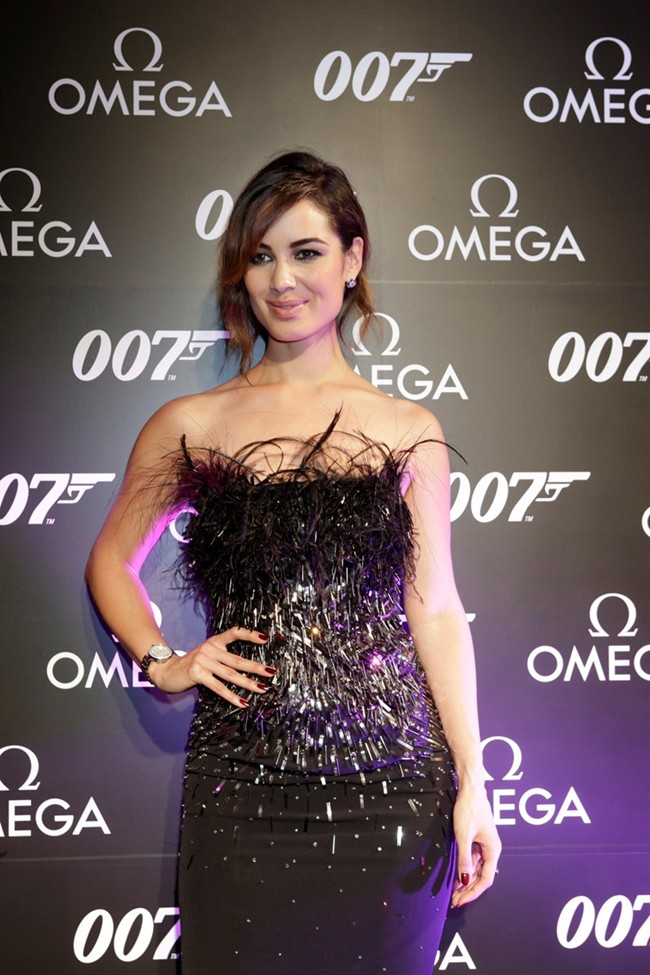 Bérénice Marlohe at the Omega "007" exhibit in Tokyo's posh Hankyu Department Store
The stunning actress was wearing an Omega Ladymatic: "I love it very much. The thing I love about Omega is that it is not only classical and elegant, but also they carry beauty as jewellery."
Pounding the global promo circuit for the latest Bond blockbuster Skyfall was the sultry Bérénice Marlohe, who took "time" out of her schedule to pay a visit to Tokyo as part of her role as the latest Omega ambassador.
Making a public appearance at one of the dynamic city's most prestigious department stores, Bérénice Marlohe was greeted by a throng of fans as she perused the ongoing "007 Exhibition" in the same department store, where guests can pose next to James Bond-related paraphernalia as Omega timepieces, Aston Martin cars and Tom Ford suits, all of which made an appearance in the latest Bond film.
Marlohe paired her Omega Ladymatic wristwatch with an exquisite Omegamania "I Love You" ring in 18K white gold with black enamel and diamonds, as well as earrings from the Omegamania Flower Collection, also crafted from the same precious materials.
Asked about her relationship with time, Bérénice Marlohe said: "Time for me is absolutely precious.  I have a feeling that you have to use it to keep on evolving all the time, and do what you want to do in your life."
Marlohe also spent time discussing her role in the latest installment in the 007 franchise: "I love the Bond universe, so when the director told me that I had been chosen, I felt extremely peaceful. I actually had a deep feeling of peace and happiness."
Following her visit to the exhibition, Ms. Marlohe appeared on stage at the film's Japanese premiere at TOHO cinemas with another guest, the London Olympic Gold medalist Ms. Saori Yoshida. Bérénice Marlohe continued her busy schedule at the Nicolas G. Hayek Center where she visited the Omega boutique.
The actress said she enjoyed her time in Japan, telling guests, "I'm looking forward to coming back here. I have fallen in love with Tokyo."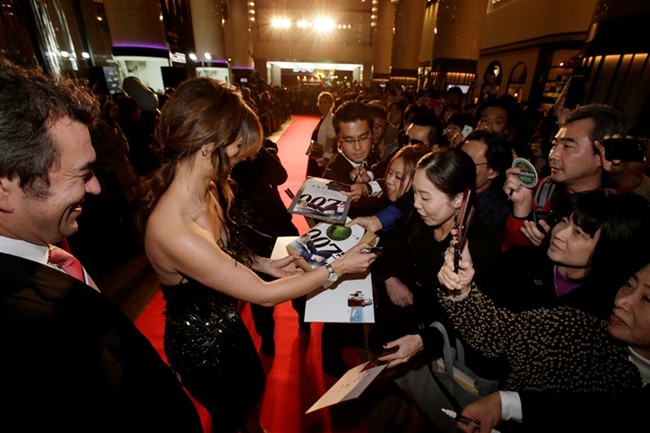 Bérénice Marlohe signing autographs for her fans at the red-carpet event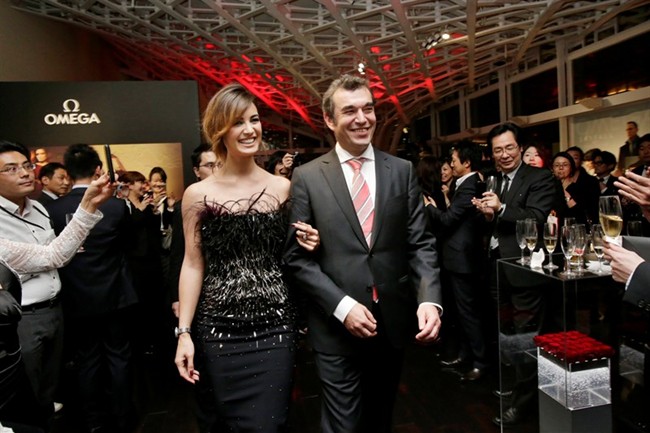 Bérénice Marlohe and Christophe Savioz, President of The Swatch Group (Japan) Limited, attending the movie premiere in Tokyo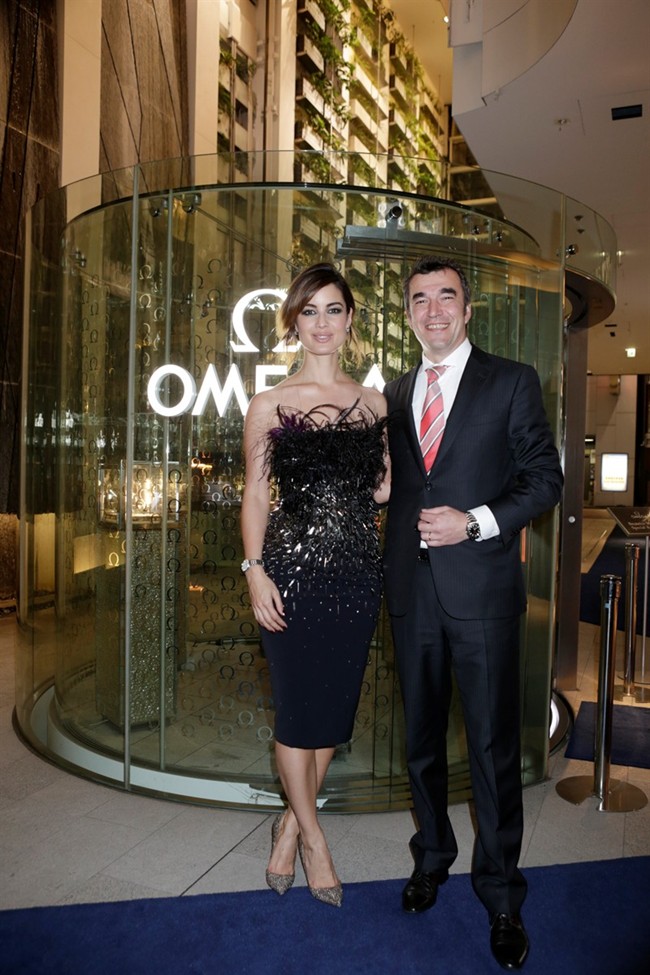 Bérénice Marlohe and Christophe Savioz, President of The Swatch Group (Japan) Limited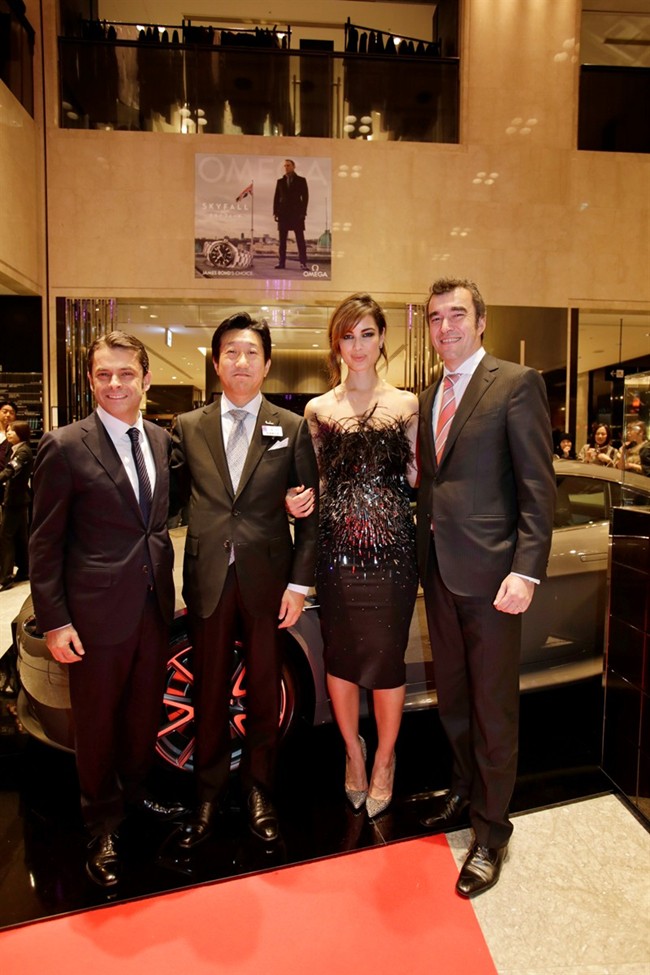 (L-R) Carlos Cardenas, Omega Head of Sales (Far East); Mr. Yamaguchi, Store Manager of Hankyu Department Store; Bérénice Marlohe; and Christophe Savioz, President of The Swatch Group (Japan) Limited at Hankyu Store