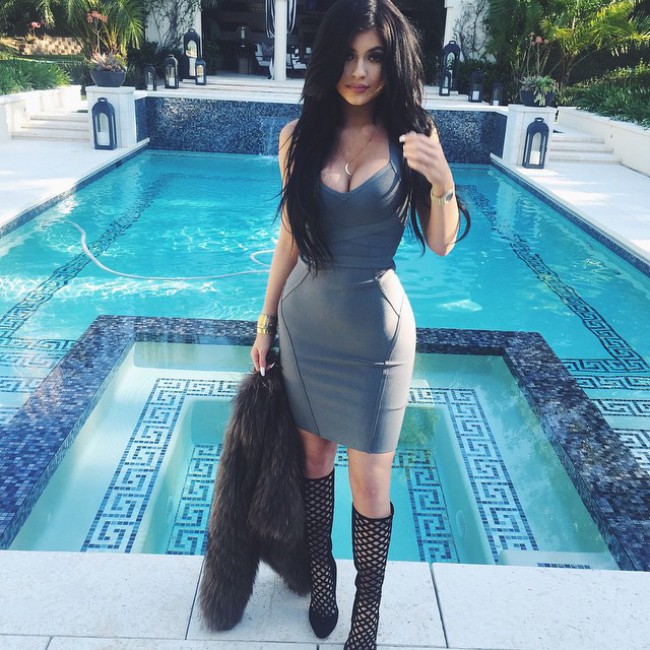 BEFORE: Kylie Jenner with black hair earlier this month. (Photo via Instagram)
Known for changing up her hairstyle frequently, reality star Kylie Jenner has now debuted a new hair color—turquoise blue to be more exact.
The 17-year-old shared an image of her new hairdo on Instagram with the caption: "the road trip begins…" while decked out in jewelry and wearing a light blue manicure. Earlier this month, it was revealed that the Instagram star spends forty minutes to do her lips according to Scott Disick. Kylie is not the only star to rock blue hair.
Model Jourdan Dunn also debuted a blue hairstyle ahead of Coachella earlier this week.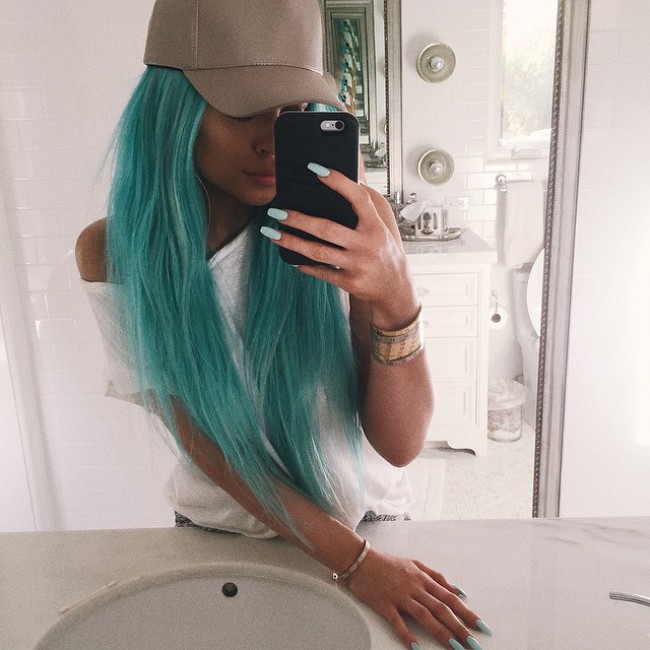 AFTER: Kylie shows off a long turquoise blue hairstyle on Instagram.