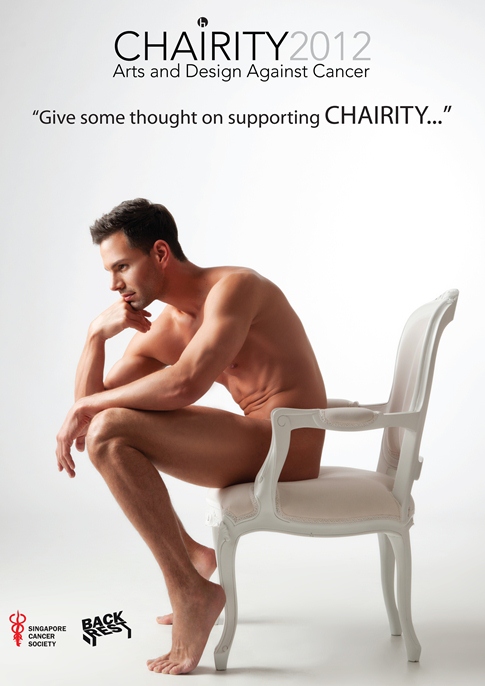 Singapore-based US actor-deejay Bobby Tonelli and Singapore-based US model-host Linda Black posed for their first set of nude pictures recently in aid of the Singapore Cancer Society's latest  charity campaign, Chairity – Arts & Design against Cancer.
The artistic picture (as seen above) shows the Fly Entertainment artiste Bobby Tonelli sitting in a chair, emulating the famous thinking man statue's pose.
The Thinker is a bronze and marble sculpture by French sculptor Auguste Rodin and depicts a man in sober meditation battling with a powerful internal struggle.
The Collective artiste, Linda Black (as seen in photo above) posed as Venus, emulating the art piece The Birth Of Venus, which is a painting by Italian painter Sandro Botticelli depicting the goddess Venus, having emerged from the sea as a fully grown woman.
For more info on "Chairity" visit and like the facebook page here.
Visit the Singapore Cancer Society website for more information on cancer, and what you can do to help yourself and others here.
Even the smallest amount helps (you can donate as small as a dollar!)