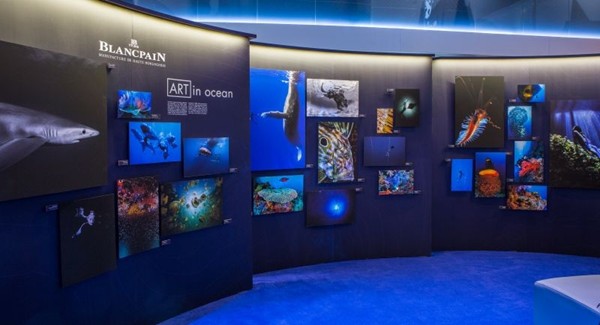 Art in the ocean
With an introduction by Blancpain's CEO, Marc A. Hayek, Baselworld 2015 marked the opening of Blancpain's special Ocean Commitment Exhibition. As visitors enter through the portal echoing the design of the Fifty Fathoms bezel, they will discover zones devoted to History; Science and Exploration; Art; and the Ocean Commitment Circle. The History area exhibits illustrate the inventions and milestones in the evolution of the Fifty Fathoms and the achievements of the pioneers and adventurers in underwater exploration. The Science and Environment section presents the work of National Geographic's Pristine Seas Expeditions and Laurent Ballesta's Gombessa projects, including special film clips documenting both of their works. Other environmental initiatives supported by Blancpain are also included in this zone.
The Art section features the breathtaking images from some of the world's finest underwater photographers. The Circle area, with its projection of waves, houses a number elements which span the other zones. The "Circle" draws its name from the Ocean Commitment Circle which is a privileged area of Blancpain's dedicated website: www.blancpain-ocean-commitment.com.
Each purchaser of the Ocean Commitment Bathyscaphe automatically is enrolled in the Circle and given special access to news and information on preservation activities. The general public and visitors to the exhibit can take a tour of the public areas of the site and, by navigating a spinning globe, discover reports and photos from Ocean Commitment projects around the world. Additionally a rich selection of photographs are accessible on the site. Also displayed in the Circle area is Blancpain's authoritative historical treatise "Fifty Fathoms The Dive and Watch History 1953-2013". This limited edition volume chronicles the twin histories of the Fifty Fathoms and diving.
Following Baselworld, it is planned that the exhibit will tour the world.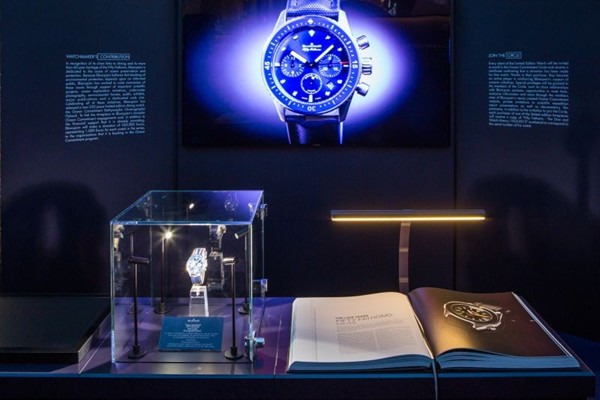 Blancpain Ocean Commitment Bathyscaphe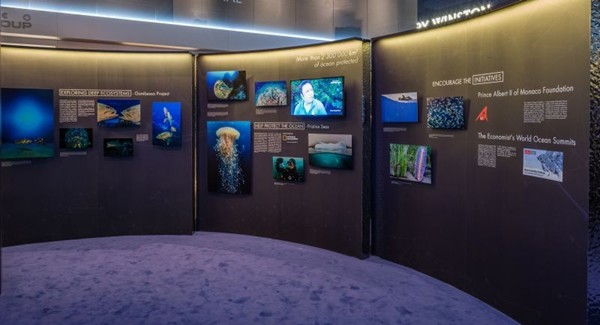 Blancpain Ocean Commitment Exhibition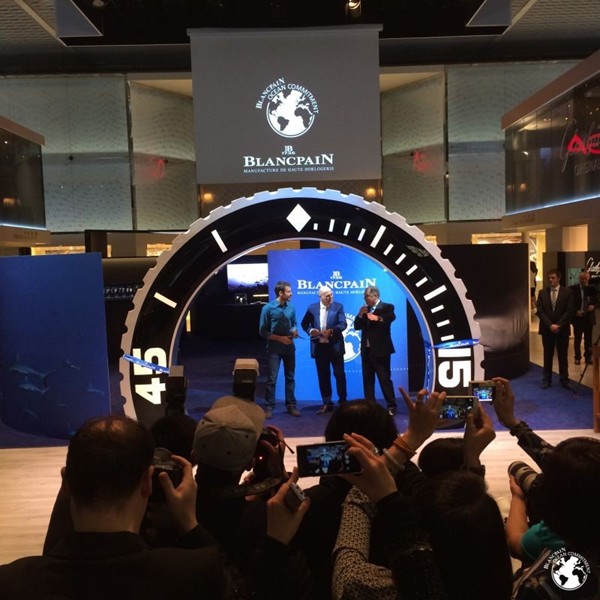 Inauguration of the Blancpain Ocean Commitment Exhibition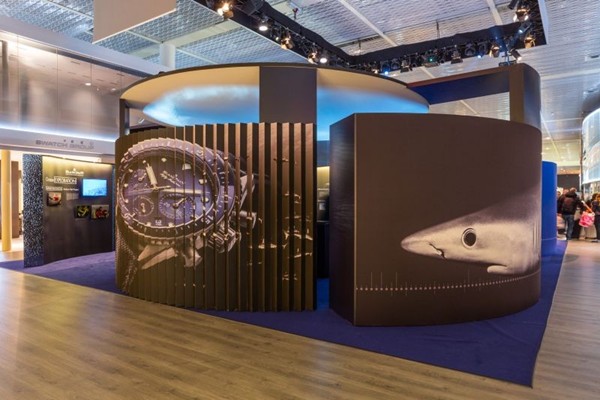 Blancpain Ocean Commitment Exhibition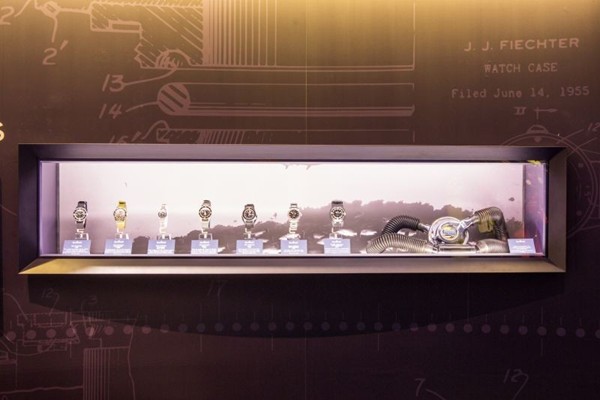 Blancpain vintage watches
Laurent Ballesta and Marc A. Hayek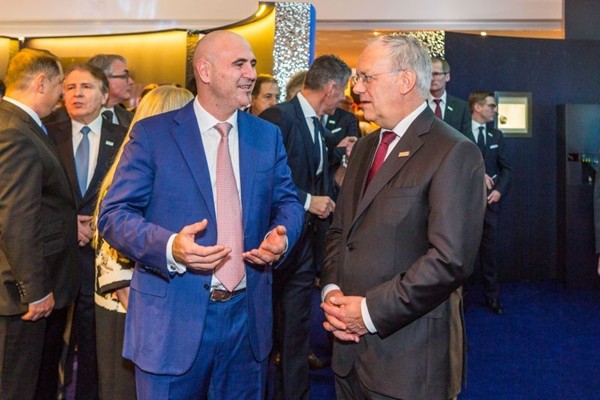 Marc A. Hayek and the Federal Councillor Johann Schneider-Ammann