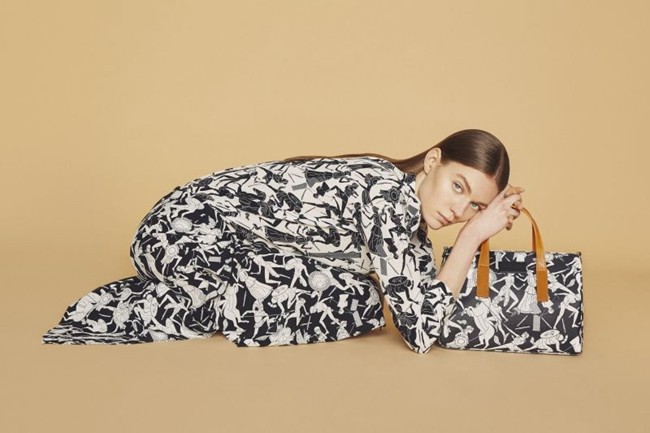 BIMBA Y LOLA pays homage to Greece in a stunning collection featuring minimalist clean cuts and a dash of Greek Mythology. Think Greek art graphics on monochrome, straight cuts and and easy lines with a crimson or mustard zest. This season's collection is designed particularly with the print as its narrative theme.
On a nostalgic note, BIMBA Y LOLA considers the unique civilization in a simple yet stunning revelation of the golden age of thought, architecture and compelling myths. The result is a modern day interpretation, weaving Modern and Ancient Greece in a beautiful story. A colourful line ranges from the crisp white steps of Santorini to the bluest sky and earthy ochre tones.
Figures of women, flowers, columns, the lips of the Caryatides, the Trojan horse and iconic Greek landscapes debut as the most important elements of this season, featured on the line's crop tops, wide-leg pants and short, clean-cut dresses with an individual twist. In a collection oozing color and vitality, indulge in a magical transportation to the land of great sunsets, sea breezes and endless summers. This is Greek!