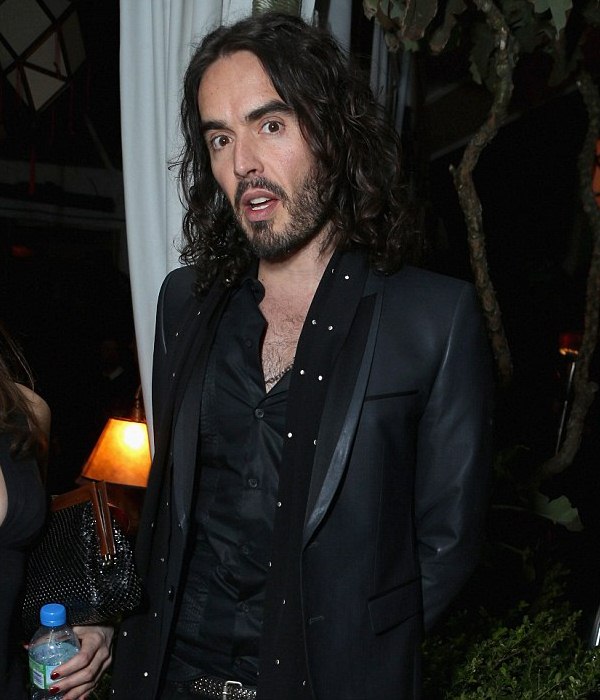 While speaking at GQ's Man of The Year Awards, Russell Brand thought it'd be hilarious to joke about the fact that Hugo Boss, the event's sponsor, made a fortune selling uniforms to the Nazis. Which it was unless you're an editor for GQ whose corporate sponsor you (accurately) linked to one of the most historic genocides in the history of man. Via The Daily Mail:
While on stage, Brand told the gathered celebrities and politicians, 'If anyone knows a bit about history and fashion, you know it was Hugo Boss who made uniforms for the Nazis.'
He then added, with less than subtle irony, 'But they looked fucking fantastic, let's face it, while they were killing people on the basis of their religion and sexuality.'
…
Shortly afterwards, Brand was kicked out by the magazine's editor, Dylan Jones. According to the comedian's Twitter feed, the two men exchanged angry words, with Jones saying, 'What you did was very offensive to Hugo Boss.' Brand replied, 'What Hugo Boss did was very offensive to the Jews.'
First off, BAH-ZING! Second off, probably my favorite part of this whole ordeal is when the Daily Mail attempts to point out that Hugo Boss wasn't exactly an active Nazi, he just joined the party to make an insane profit from Herr Fuhrer's practically innocent little Blitzkrieg and took advantage of the forced labor from occupied countries who then occasionally died from the work conditions. Which – FOR THE RECORD! – were better than others. It's not like he was out there gassing Jews with a tiny mustache.
In fact, as the Daily Mail reports, Hugo Boss was able to successfully appeal his post-war status to the lesser category of "follower" as opposed to an active promoter of Nazism which was surely based on his fine character and not substantial wealth. Politics just doesn't work that way. Oh no no no, balderdash.