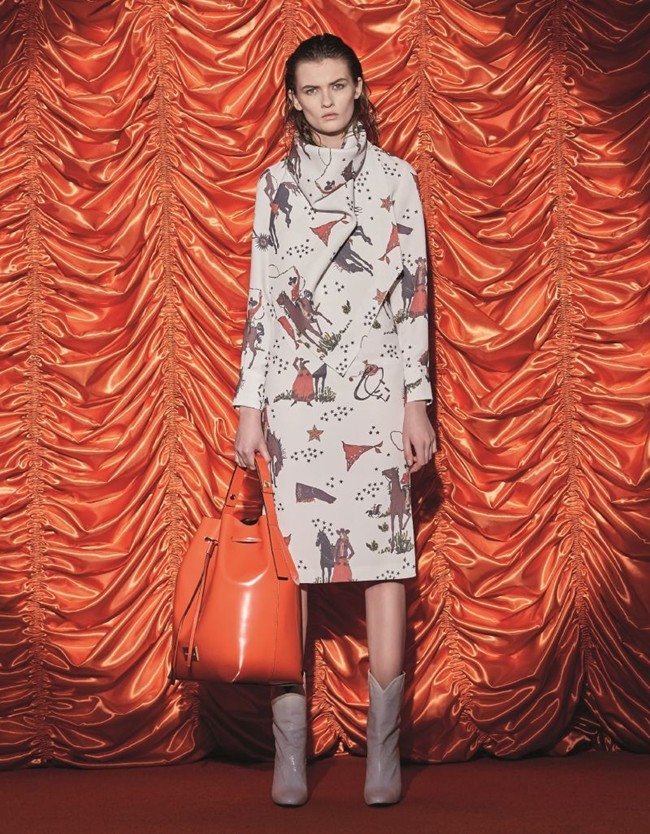 Bimba Y Lola's 2015-2016 Autumn/Winter collection has found the perfect niche in the desert regions of the Wild West. William Frederick, Buffalo Bill Cody (1846-1917), is now the main source of inspiration in a proposal filled with strength and personality. Garments with simple, marked lines, and articles that take us back to a far-off culture, accessories made of noble materials, in the colors and prints that define Bimba Y Lola all form part of its wildest collection.
Cowboys and Indians; Bimba Y Lola has divided its collection into the two main groups that took part in the Buffalo Hill shows, with bows, sheriff stars, saloon girls dancing, fringes, mountains and cacti. The first part of the collection is based on leather and suede. As for the Indians, Bimba Y Lola uses their ancestral rites, feathers and the force of representative animals such as the eagle to create patchwork prints alternating with Ikat dyeing techniques, in a wide range of colors.
Buffalo Bill was a soldier in the US army who was committed to the rights of the American Indians and the values of American culture.  He was given his nickname because of his skill as a buffalo and bison hunter, and later on, he became famous throughout the world. He traveled through America and Europe during the last twenty years of the 19th century with his show, Buffalo Bill's Wild West, which depicted what life in the far west was like and starred real cowboys and Indians. His biography converted him into a literary legend and a film icon that continues to exist today.