Farah Khan's long illustrious fashion career has been as spellbinding as a magician's hat – filled with wondrous surprises for the unsuspecting. This AW 2014 Fall collection presented at Audi Fashion Festival possesses the element of unbridled fun and dangerously sultry Fall, which today befits the style maven Khan embodies. And still, it's irresistible to even edge away from the aesthetic ethos of beadwork and sequins here.
Khan loves opulence. And with the glaring headlines plastered across sweats, citing "Asia rocks" and "Reach for the stars", strapped on with thigh-high boots, it was perhaps evitable to take on her commentaries with a tinge of empowerment. On other occasions, Khan's signature motifs and a glimmer of the metallic patterns would have been well suited pieces for the worldly women of today.
But of course, she would then whip up separates embellished by tassels or even rework the hounds-tooth to much humour. It was an intriguing thought that the collection might bring us to uncharted alleyways across the souks of Marrakesh. And for one moment, it even looked just a wee bit like Sarah Jessica Parker cavorting through the set of Sex and the City 2 in full Khan regalia.
Familiar models seen on the runway were Ganna Zheleznova and Bianca Gomez.
Photography by Ee Shuen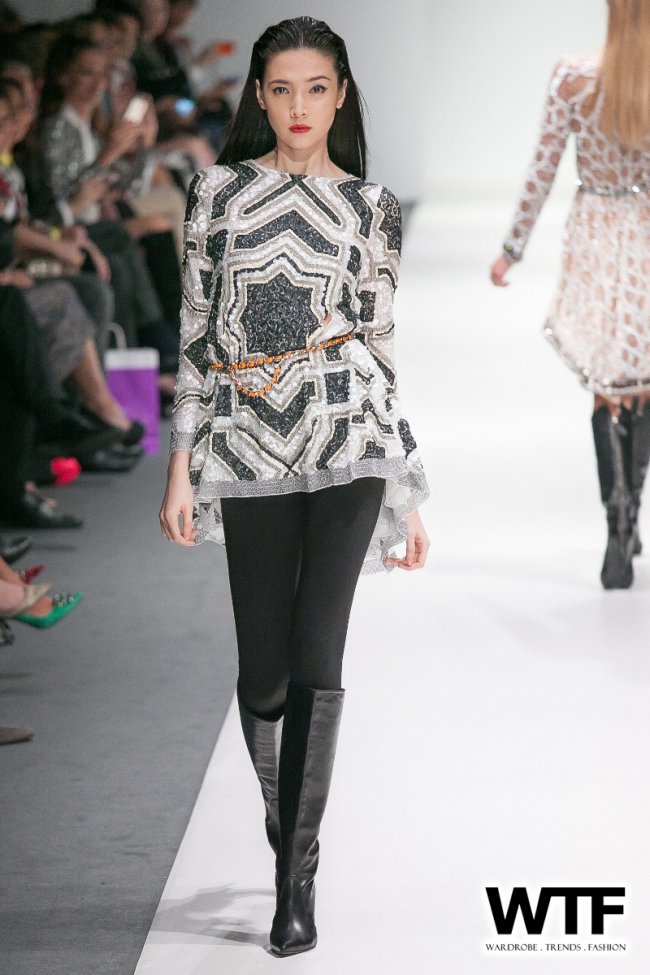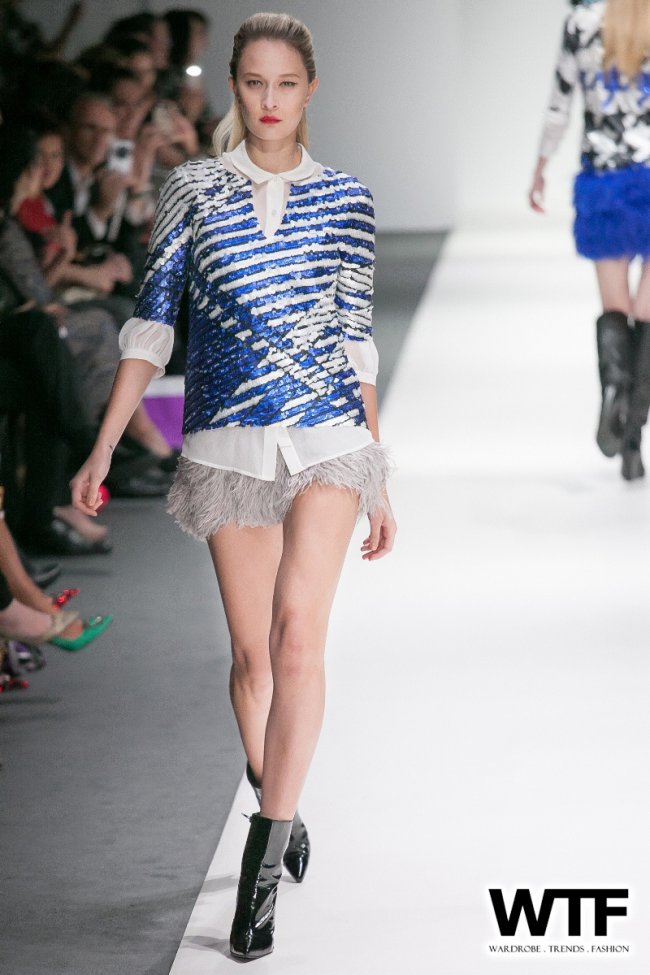 Bianca Gomez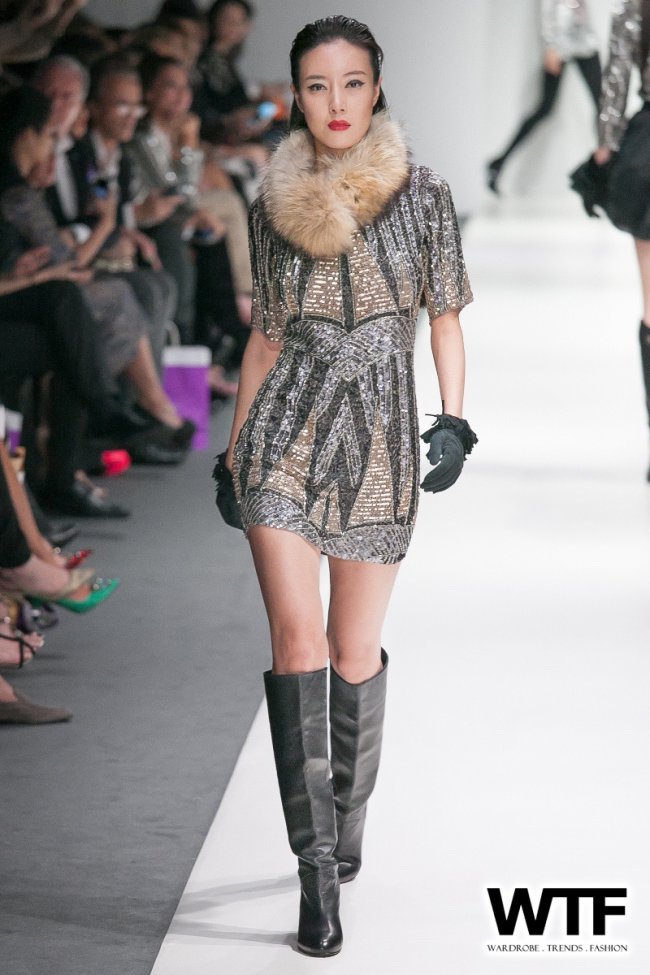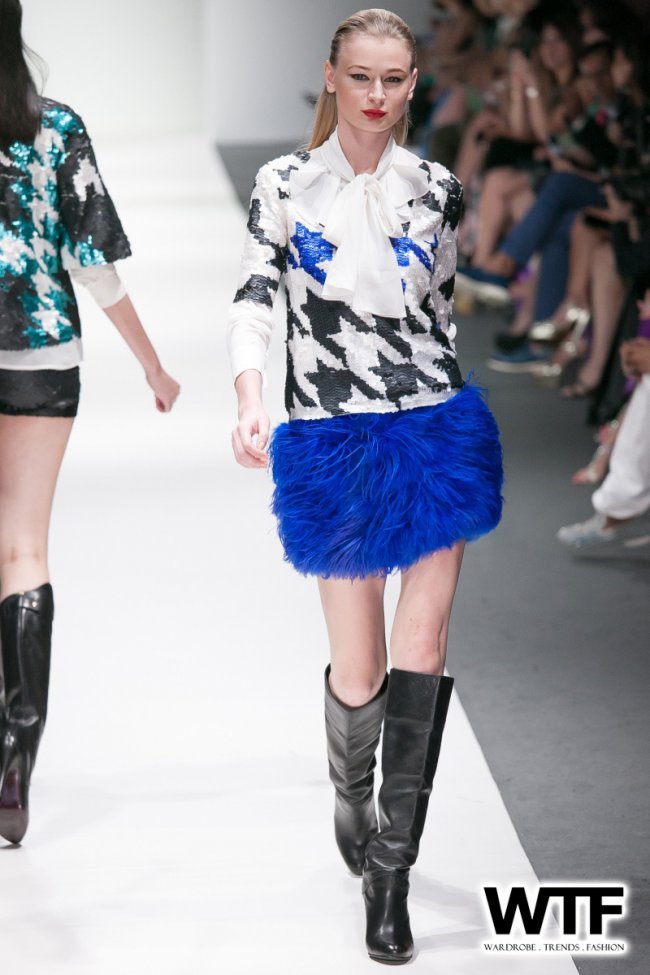 Ganna Zheleznova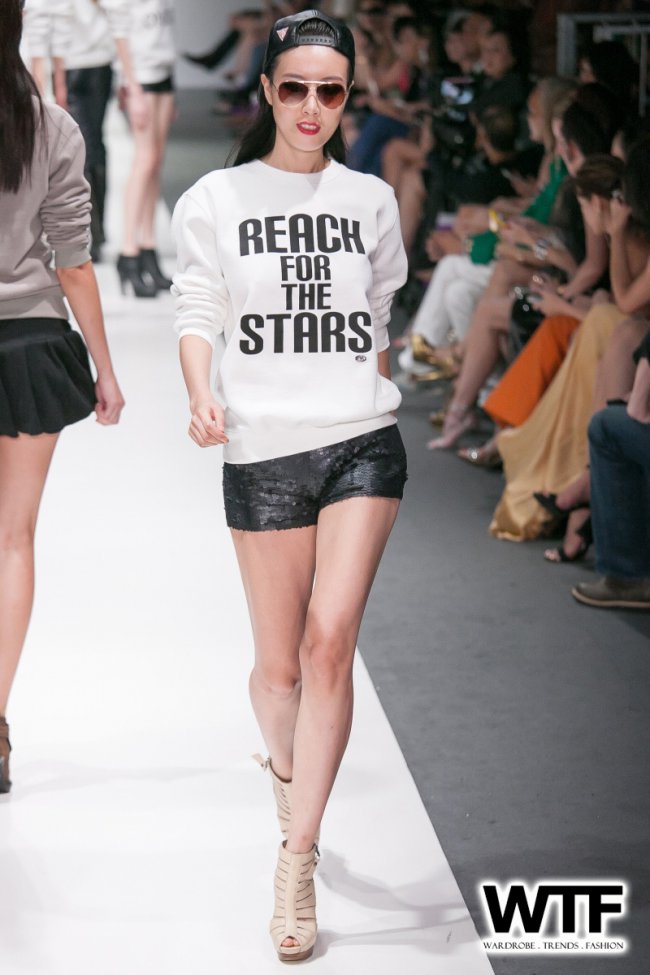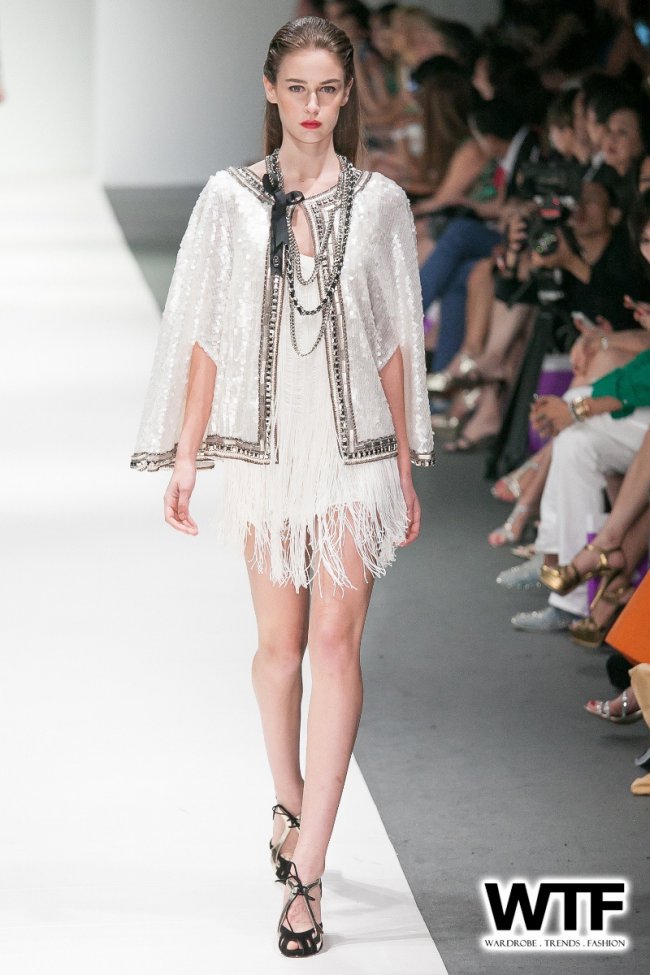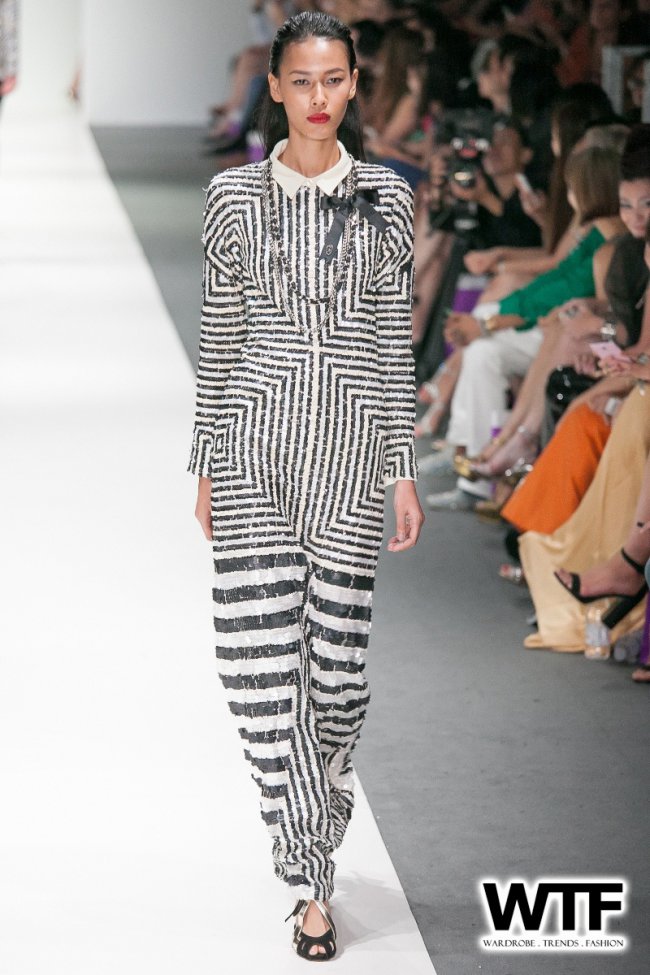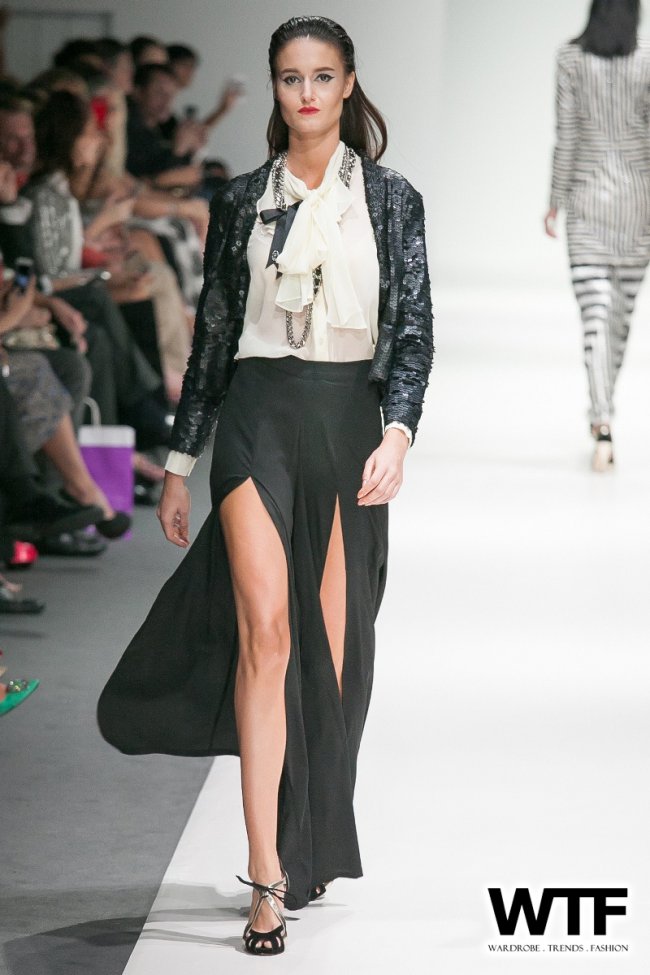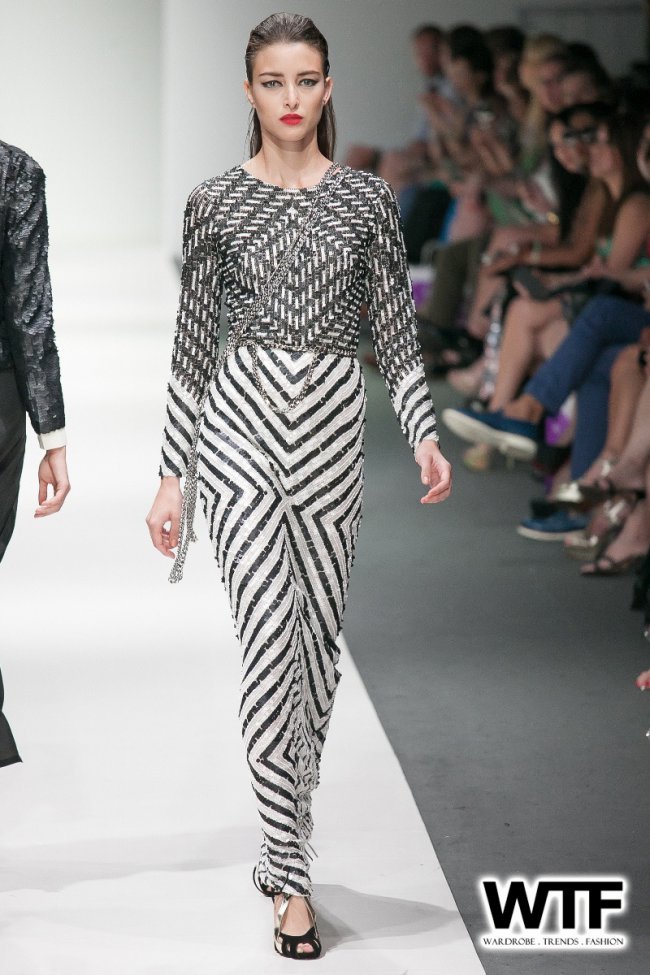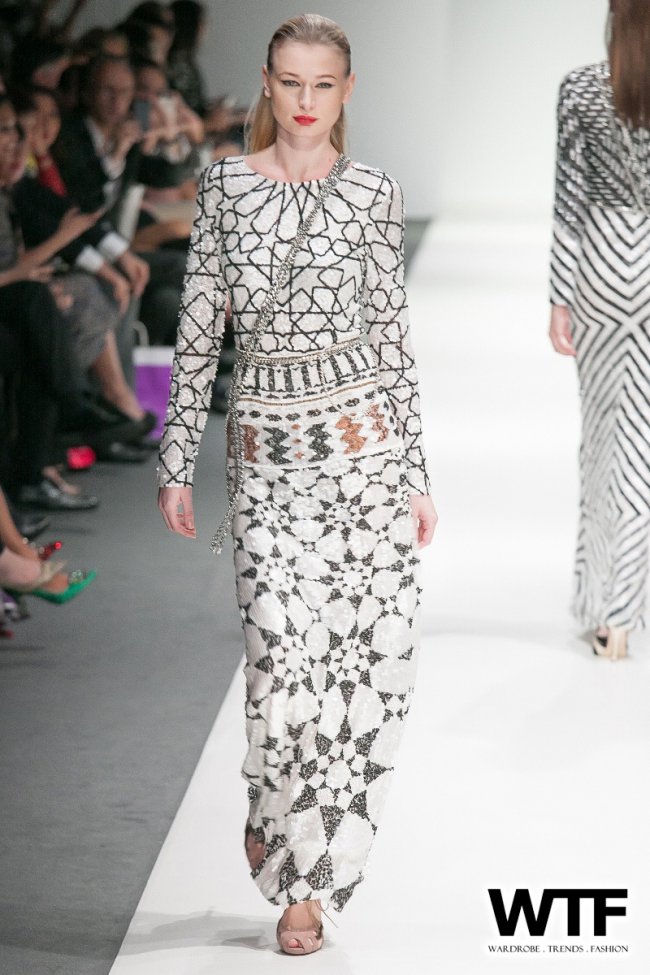 Ganna Zheleznova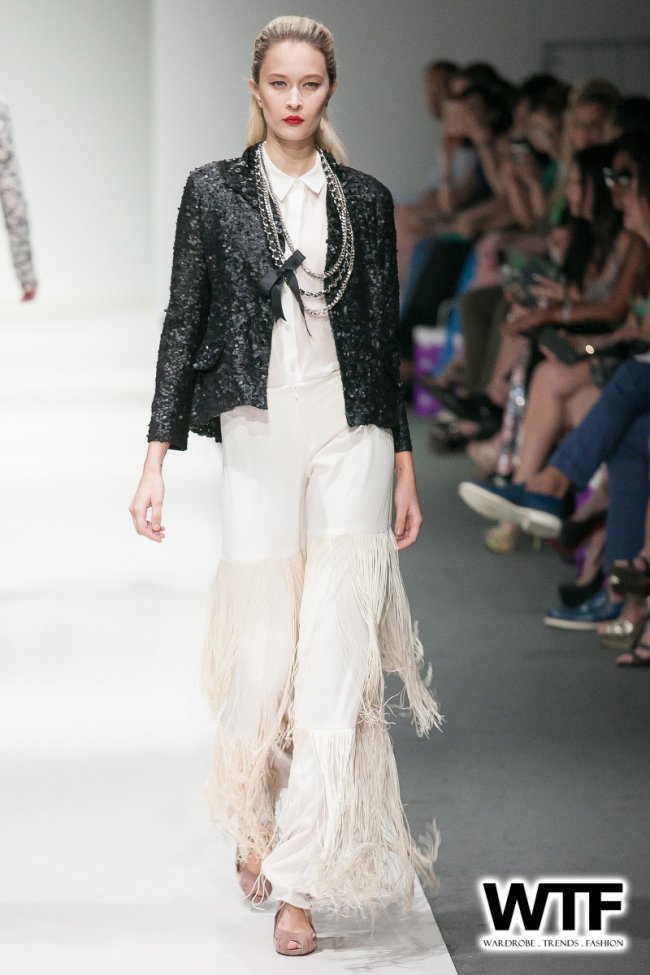 Bianca Gomez