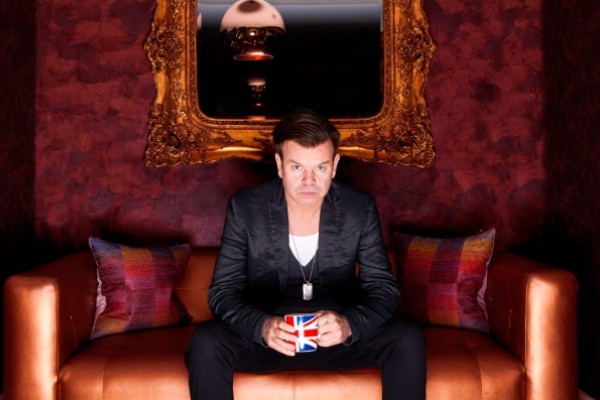 Attica Singapore, one of Asia's leading and longest standing nightclubs, is collaborating with Google+ & YouTube to create an unparalleled live experience at its Paul Oakenfold event on Thursday 11th December.
The event at Attica in Clarke Quay is the official after-party for IMS Asia-Pacific (the International Music Summit in Singapore), which is being held in Asia for the first time.
The collaboration will see the superstar DJ take part in a digital experiment with Google that aims to reimagine live performance – using groundbreaking technology to bring people closer to the things they love.
The core of this interactive experience is the equipping of 150 lucky guests with Google+ integrated Lightwave bioreactive wristbands. These wristbands, debuting for the first time in Asia, will enable the audience to feel closer and more connected to the performance than ever before. The crowd's energy will fuel immersive real-time experiences – transforming audience engagement, movement and temperature into reactive art on the night and then subsequently, through Oakenfold's 'Planet Perfecto' YouTube channel.
The world is also being invited to the party through the use of Google Hangouts and YouTube, which will be streaming the entire experience live. Multiple cameras and data visualisations will be curated into a dynamic broadcast distributed online but also throughout the club – ensuring everyone stays close to the action. The stream can be viewed on the night from 1am via Paul Oakenfold's Google+ page: http://goo.gl/LwW8ZZ
Paul Oakenfold said of the project: 'It's fantastic to be involved with Google and Attica for this groundbreaking digital experience. It's a great time for dance music in Singapore, and events like the IMS Asia-Pacific conference being held in Asia for the first time, only help to reinforce Singapore's status as Asia's 'gateway to electronic music'.
These groundbreaking experiences are set to reinforce Attica's global positioning of being a leading entertainment brand in Asia, whilst reflecting Singapore's continued reputation as one of the world's most innovative cities.
Event timings: 10.00pm – 5am
Entry: Advance Tickets – $40 (inc. one drink) through:
www.eventbrite.sg/e/paul-oakenfold-ims-asia-pacific-after-party-tickets-14010312221
Door Tickets – $50 dollars (inc. one drink)
For info on tables and VIP packages, including Attica's VVIP Dom Pérignon balcony please contact: enquiry@attica.com.sg
For more info on the event visit contact Terence Ting / Terence@attica.com.sg / 9169 9420