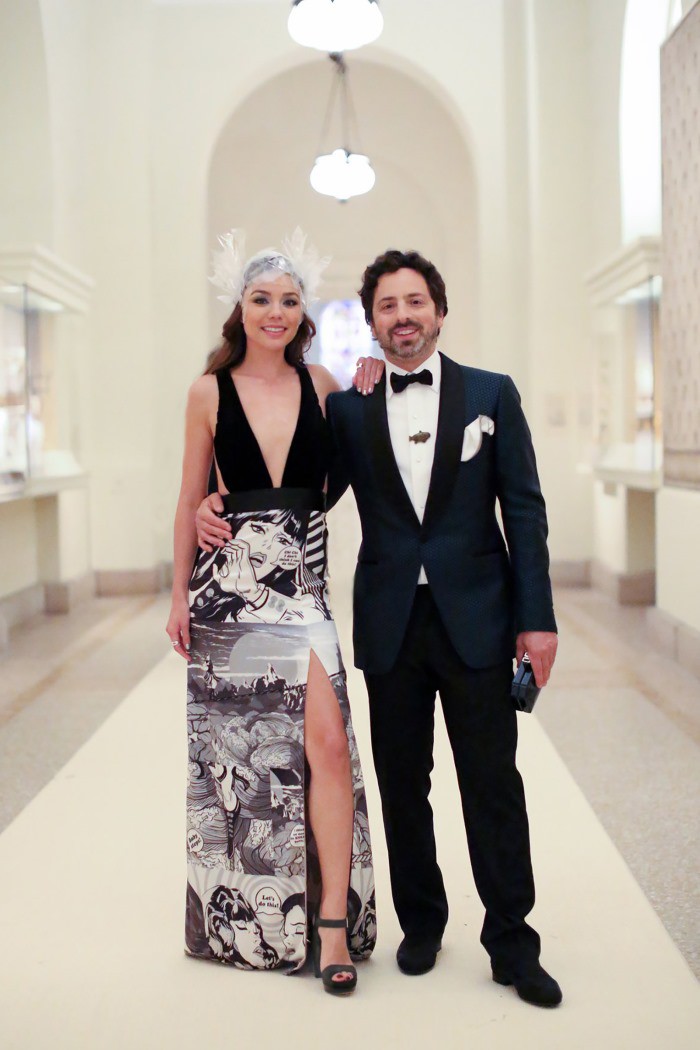 One of Singapore's latest fashion labels Chi Chi Von Tang has actually been spotted at the Met Gala.
Nicole Shanahan, girlfriend of Google founder Sergey Brin, wore a bespoke version of Chi Chi Von Tang's newest collection based on pop art – Japan & Anime, to match this year's theme of "Manus x Machina: Fashion in an Age of Technology".
The bespoke gown was designed by creative director, Lisa Crosswhite who shared that the gown also features micro lights beaded into the lining which causes a soft glow in the cartoon details. Nicole added a headdress of light plastic wings to go with the overall look.
The complete 'Anime Collection' that Nicole wore will be unveiled during Singapore Fashion Week in October 2016.
(Photo: Humans of New York for Vogue; provided by Chi Chi Von Tang)