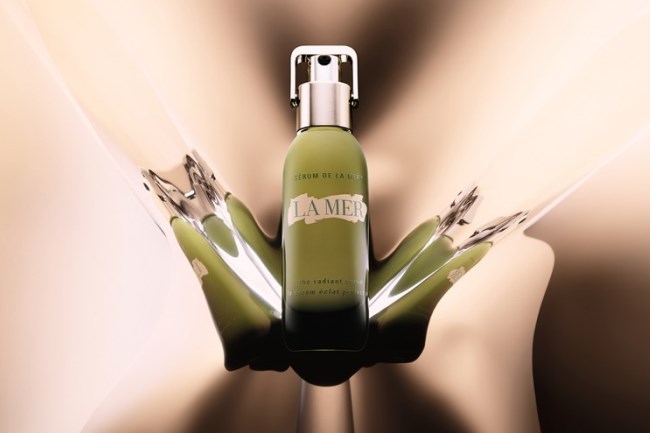 La Mer's latest skin booster is a delicious blend of the Radiant Waters and the brand's new Brightening Ferment. By combining sea-derived ingredients with state-of-the-art delivery systems, The Radiant Serum is designed to tackle a plethora of aging skin problems, notably the formation of dark spots from hyperpigmentation, dull texture and tone, and a loss of firmness.
La Mer ushers in a new era in skincare with the launch of Brightening Ferment. In addition to reducing the look of dark spots, the bio-fermented Brightening Ferment prevents discoloration with a blend of active anti-oxidants and anti-irritants. Supporting this new ferment is La Mer's exclusive Blue Algae Lift Ferment, which, with its network of proteins, helps the skin stimulate its own internal building blocks, thus renewing its appearance and vitality.
A trio of waters, coined the Radiant Waters, works in tandem with the Brightening Ferment to improve texture, resiliency and translucency while also visibly plumping skin and tightening pores. Derived from Rock Samphire and known for its retinoid-like exfoliating benefits, The Resurfacing Waters washes away dull skin cells, allowing light to re-enter the skin and giving the latter its soft, flawless brilliance. Meanwhile, the Pore Refining Waters blends the Deconstructed Waters with Laminaria Saccharin to effectively cleanse, clear and tighten pores. The last of the trio, The Oxygenating Waters, breathes life into the skin by way of a concentrated brown algae, Laminaria Digitata.
Given the hefty list of ingredients, the Radiant Serum comes at a not-so-modest price, but if you're someone who can tell the difference between the skin of a 27- and 31-year-old, this exquisite lightweight gel is definitely worth splurging for.