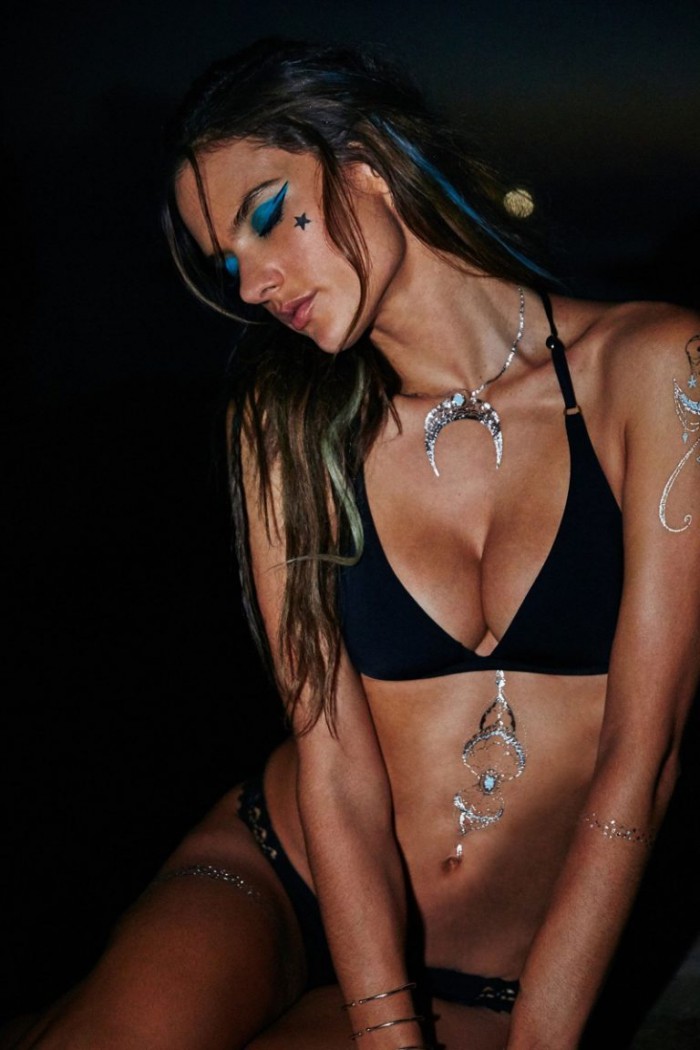 Alessandra Ambrosio launches flash tattoos with her Ale by Alessandra line
Supermodel Alessandra Ambrosio has already designed swimwear and clothing, but this year she takes on a new venture for her Ale by Alessandra line with body art.
The flash tattoo collection features bohemian inspired styles in glittering shades of silver and gold. In the images, Alessandra poses on the beach wearing sultry bikinis and tops along with the hippie cool body art.
Alessandra Ambrosio models Glimmer Bohemian body art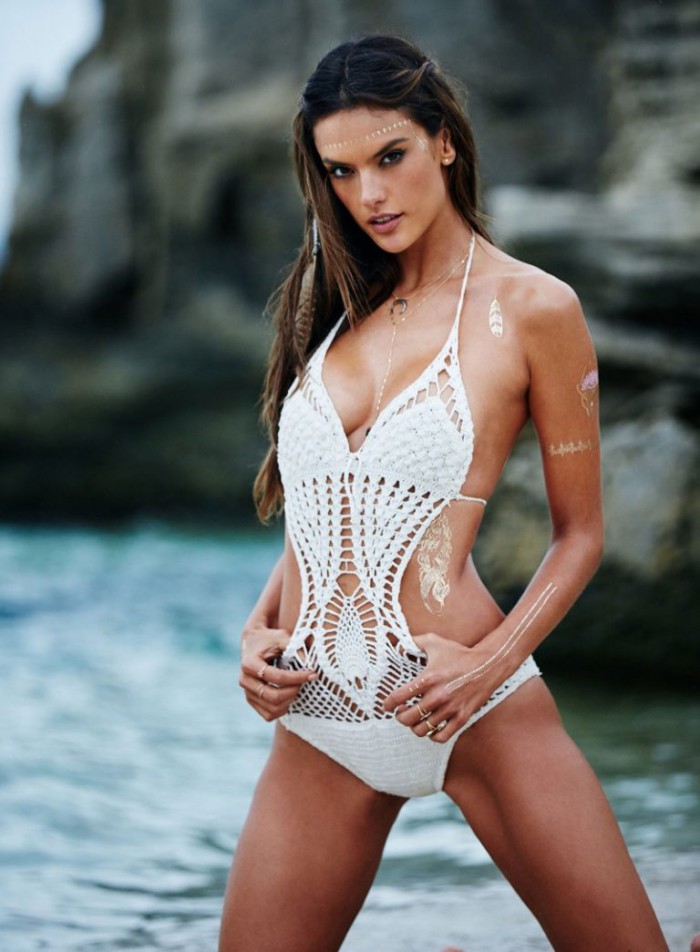 Alessandra Ambrosio models Glimmer Forever on Vacation body art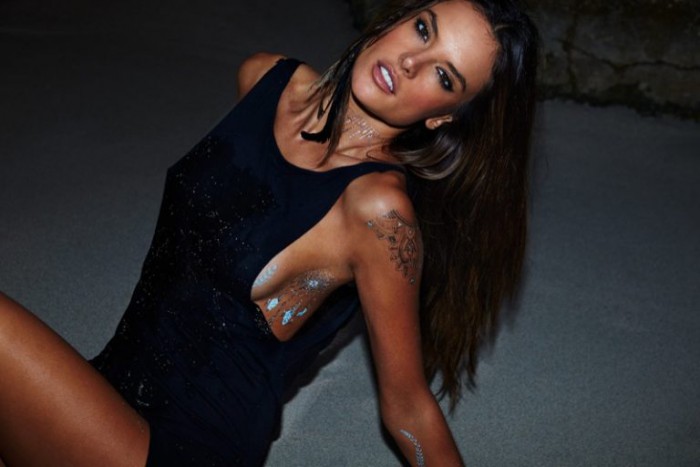 Alessandra Ambrosio poses in Glimmer White Sands body art