With bikini season just around the corner, swimwear are on everybody's mind. But for swimsuit models, bikini season is a year-round job. From shoots in the Bahamas to the California coast, there is no shortage of sunshine (or sexy swim styles).
Check out our list of beach vixens ranging from Victoria's Secret Angels to Sports Illustrated Swimsuit Issue covergirls below.
——————————————–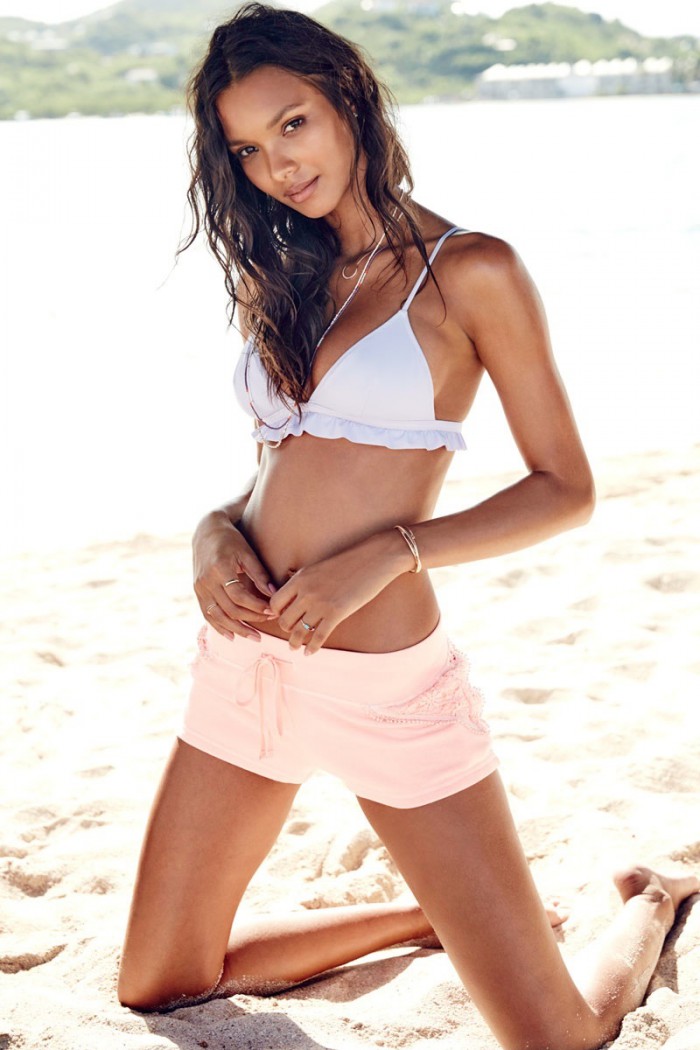 The Brazilian beauty has modeled for Victoria's Secret since 2010. In 2015, she was named an Angel by the brand. In January of 2016, Lais appeared in VS' annual swim catalog. Standing at 6'1″, the The 25-year-old stunner has also modeled for brands like Michael Kors, Gap and Ralph Lauren.
The South African model has been a Victoria's Secret Angel since 2010. Candice has appeared on multiple Victoria's Secret Swim catalog covers through the years. In 2014, she was named #1 on Maxim's Hot 100 list. Candice has also modeled for brands like Tom Ford, Versace and Givenchy.
The Danish beauty has appeared in Sports Illustrated Swimsuit Issue four times, and landed a cover alongside Lily Aldridge and Chrissy Teigen. In 2012, she was named the Rookie of the Year by SI Swimsuit. Nina has modeled for top swimsuit brands including Beach Bunny, Billabong and Victoria's Secret.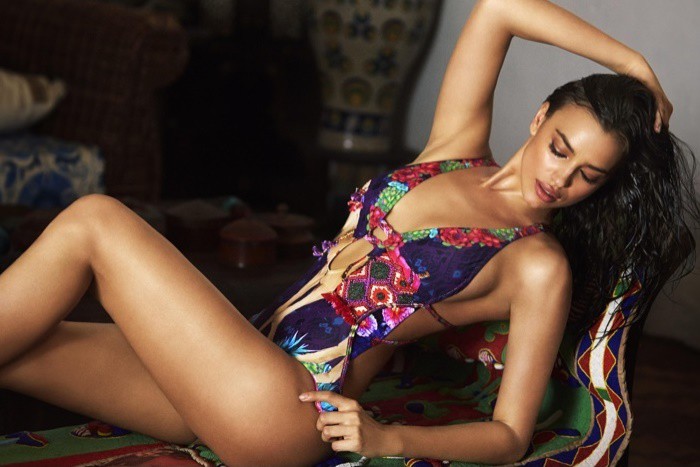 The Sports Illustrated Swimsuit Issue model has landed one cover of the special edition in 2011. Irina made her first appearance in the magazine in 2007. The Russian model has also starred in campaigns for top brands such as Givenchy, Guess and Armani Exchange. In 2015, Irina was named a brand ambassador for L'Oreal Paris.
Danish model Josephine Skriver is most well-known for posing for Victoria's Secret–most recently appearing in the apparel brand's 2016 Swim catalog. Josephine has also modeled for brands like Michael Kors, Max Mara and H&M. (Photo: H&M)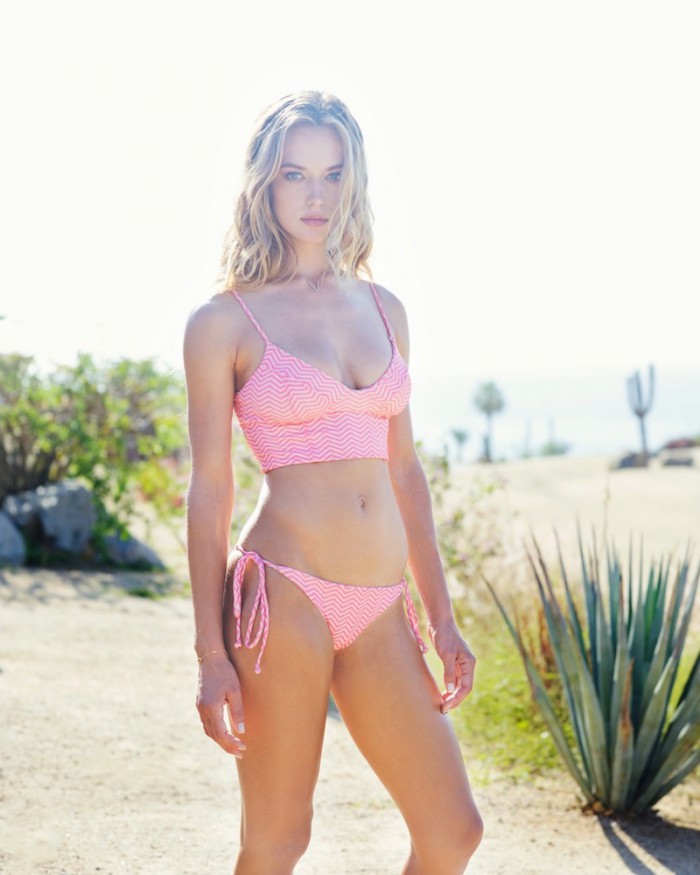 The American model is most well-known for appearing in the annual Sports Illustrated Swimsuit Issue, making her first appearance in 2014. Hannah also flaunted that bikini body in a 2014 Carl's Jr. commercial that co-starred Paris Hilton. Hannah has also modeled for brands like Triumph Lingerie, Guess and Chanel. (Photo: Tori Praver Swimwear)
A relative fresh face to the world of swimsuit modeling, Gigi Hadid has appeared in campaigns for Guess, Versace and Australian swimwear brand–Seafolly. In 2015, she was named a brand ambassador for cosmetics brand Maybelline.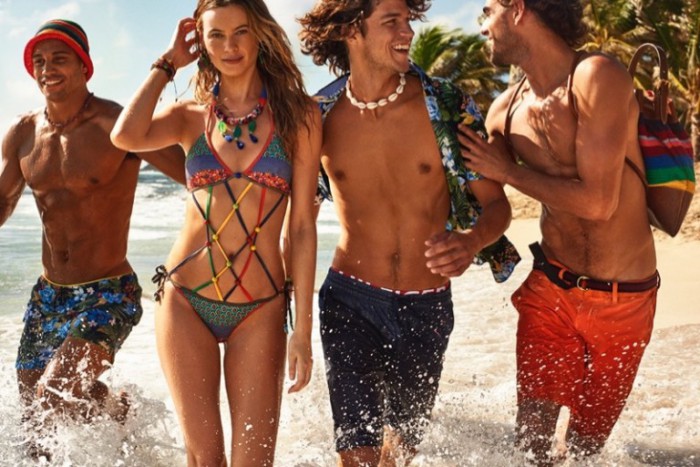 26-year-old Namibian model Behati Prinsloo is most well-known for her swimsuit work with Victoria's Secret after first being named an Angel in 2009. Behati married singer and 'The Voice' judge Adam Levine in 2014. Behati has also modeled for brands like Tommy Hilfiger, Juicy Couture, H&M and Seafolly. (Photo: Tommy Hilfiger)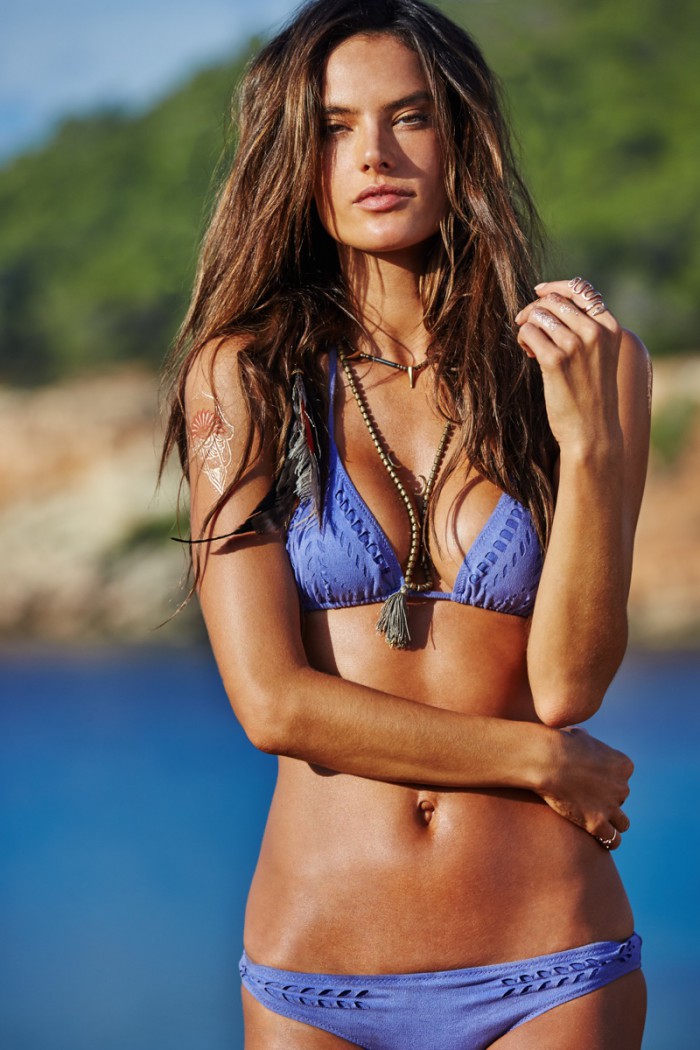 Brazilian model Alessandra Ambrosio is most famous for being a Victoria's Secret Angel. First named an Angel in 2004, Alessandra has went on to launch her own swimsuit and clothing apparel company called Ale by Alessandra in 2014. In 2007, she was named one of the World's Most Beautiful by People Magazine. Alessandra also has acting aspirations–appearing in a Brazilian telenovela in 2015 and set to star in the sequel to 'Teenage Mutant Ninja Turtles' in June 2016. (Photo: Ale by Alessandra Ambrosio)