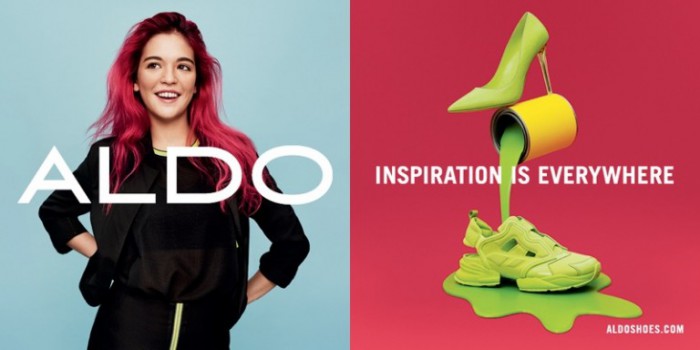 Marissa Seraphin stars in Aldo's spring-summer 2016 campaign
Using the tagline, 'Inspiration is Everywhere', Aldo has released its spring-summer 2016 campaign. The Canadian shoe brand tapped a diverse cast including people from all walks of life.
Photographed by Matteo Montanari, the images feature jewelry designer Marissa Seraphin, model Susannah Liguori, actress Laura Harrier and model Kelsey Soles. The advertisements juxtapose images of the models with shoes and eclectic props.
"Our 'Inspiration is Everywhere' campaign has been a compelling way to enliven and empower our customer to express themselves through fashion – while staying true to their own personal style. This season, we wanted to continue the conversation we started with our inspiring, style-driven clientele through ALDO's Fall/Winter 2015 campaign. For Spring/Summer 2016, there is a playful imaginativeness to the campaign – meant to spark excitement and interest in the brand and the message we are sending," shares Erwin Hinteregger, Chief Marketing Officer for ALDO.
Kelsey Soles stars in Aldo's spring-summer 2016 campaign
Susannah Liguori stars in Aldo's spring-summer 2016 campaign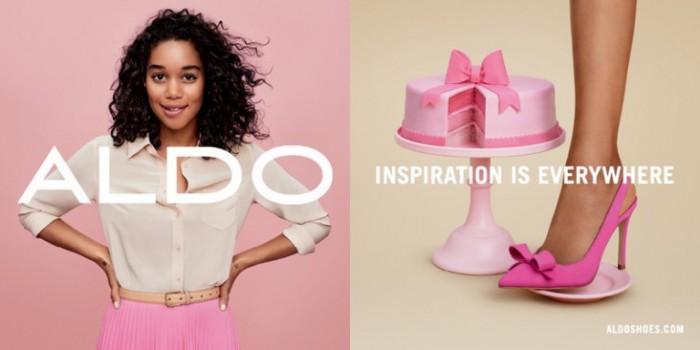 Laura Harrier stars in Aldo's spring-summer 2016 campaign