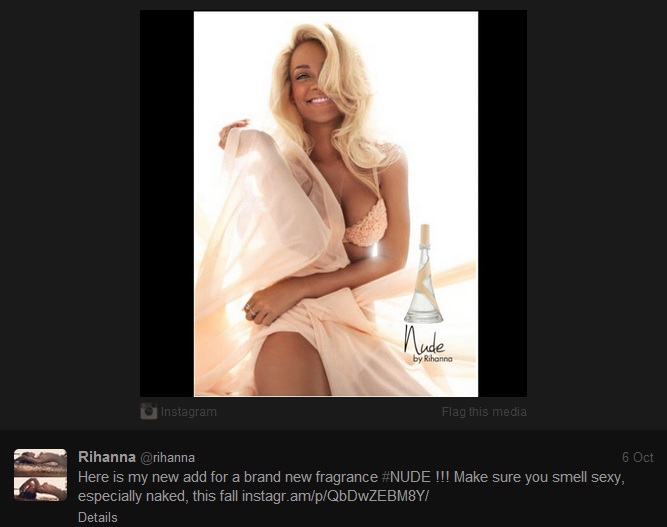 Rihanna gave us a peek of her latest fragrance ad launching this fall  called 'Nude'. And I am loving it!
The Nude ad features Rihanna,  24, looking very "Old Hollywood" glamorous with wavy platinum blonde hair, wearing a cream lace bra with sheer cream chiffon fabric wafting over her nether region. Rihanna smiles broadly and, really, why wouldn't she?
Given her popularity with both men and women, this fragrance is sure to sell like crazy. However, would it sell better than Lady Gaga's Black perfume (rumored that it's made from blood & semen)?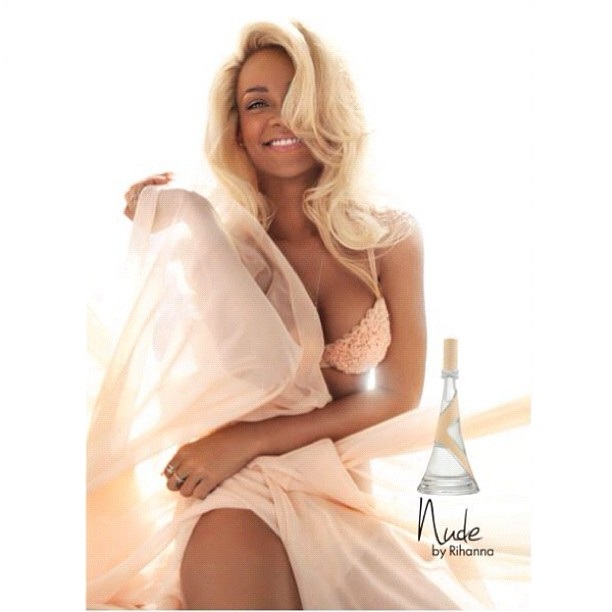 Follow me on Twitter… Pwetty pleasse!