Recently, pop star turned designer Victoria Beckham opened up to French Vogue about how she will never perform as Posh Spice again.
It may come as no surprise to those who have been following Beckham's rise in fashion ranging from Vogue Paris covers to A-list stars wearing her clothes. Nonetheless, we don't think we'll ever forget the Spice Girls' 90s fashions and Beckham as Posh Spice.
Check out our roundup of Victoria Beckham's most memorable looks from that era below.
SPICE GIRLS ON VOGUE: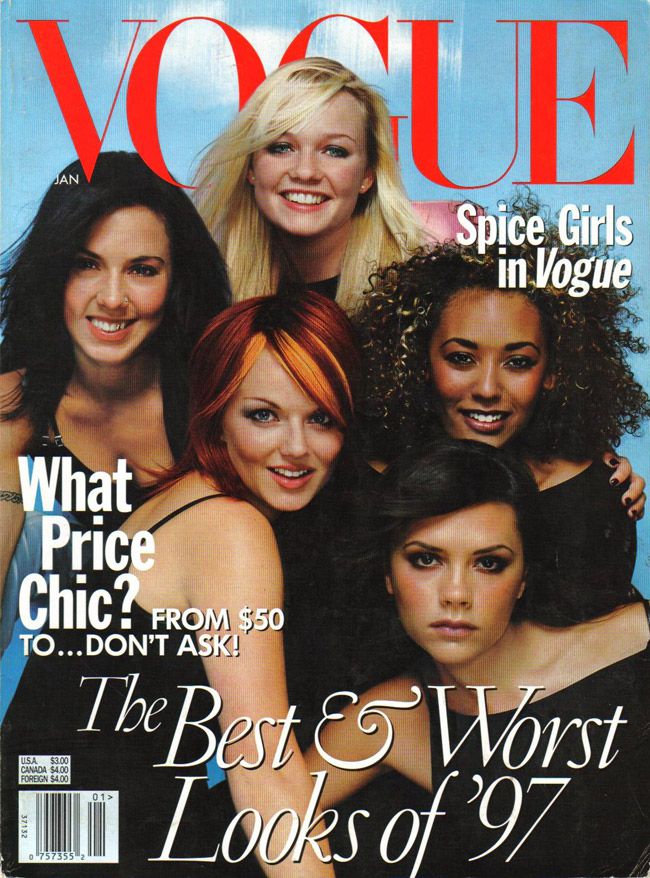 During the pinnacle of the Spice Girls, Beckham appeared on the January 1998 issue of American Vogue. Could you imagine a girl group on the cover of Vogue now? And better yet, where is Victoria's solo Vogue cover? (Image: Mario Testino)
CROP TOPS AND LEATHER: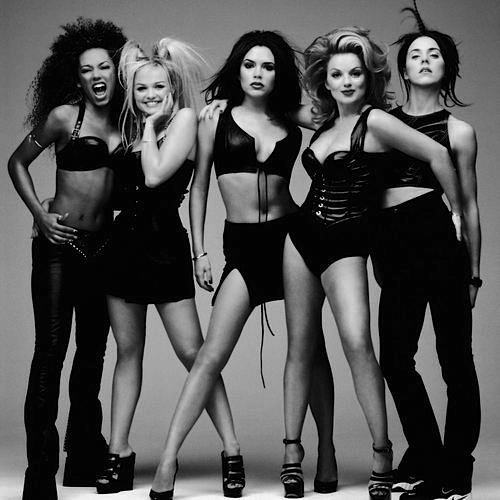 Posh joined the other girls for a Rolling Stone shoot in 1997. It's interesting to note that crop tops (stars like Jennifer Lawrence wear the trend) and leather dresses have made a comeback in 2013!
LEOPARD PRINTS: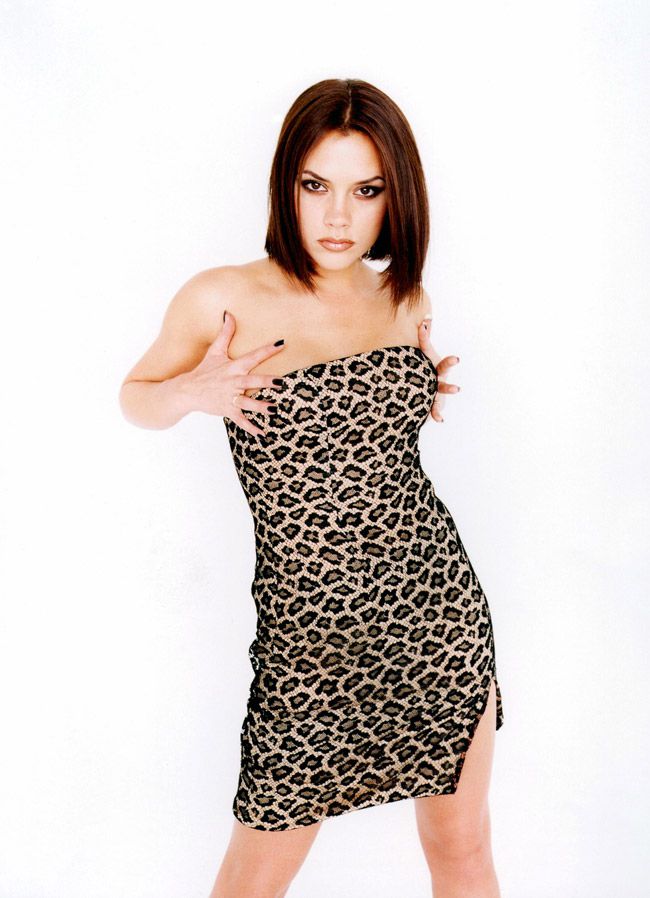 A trend that never seems to go out of style, Posh wore an animal print mini dress in this promotional image for the Spice Girls' movie, "Spice World". Fast forward to today and animal prints are still a staple of many women's wardrobes.
SCHOOL GIRL CHIC: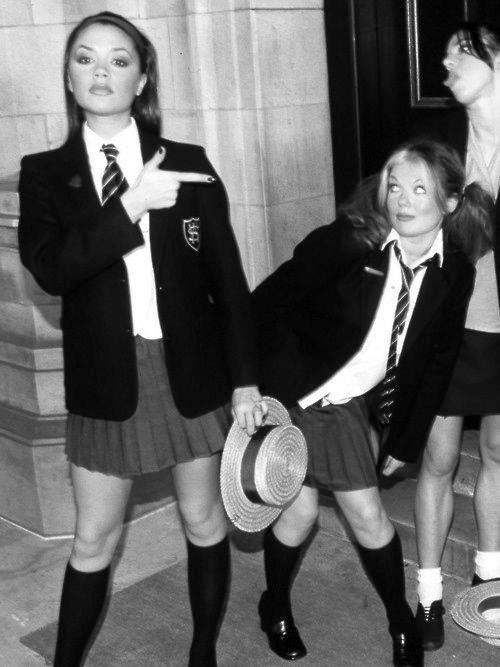 For some reason the 1990s had a strange fascination with schoolgirl uniforms. Britney Spears' "Baby One More Time" and films like "Clueless" popularized the trend. This vintage image of Victoria Beckham with Geri Halliwall and Melanie Chisholm shows off the school girl look.
PANT SUITS: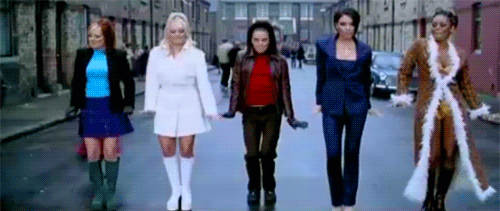 The late 90s saw a trend of girls wearing fitted pantsuits just like Posh in the "Stop" music video. We think there's nothing wrong with sporting a well-tailored pant suit nowadays either.
THE SLIP DRESS: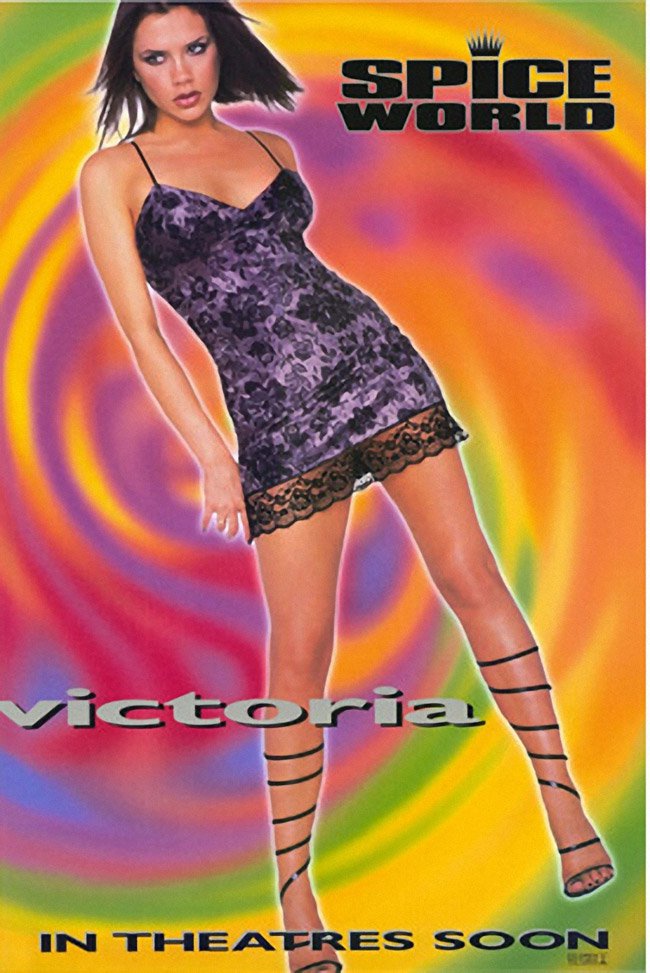 Lingerie inspired dresses were a fad of the 90s, and as recently as the spring-summer 2014 season, the look seems to be making a comeback. Check out Posh wearing a slip dress in this "Spice World" promotional photo, complete with a psychedelic background.