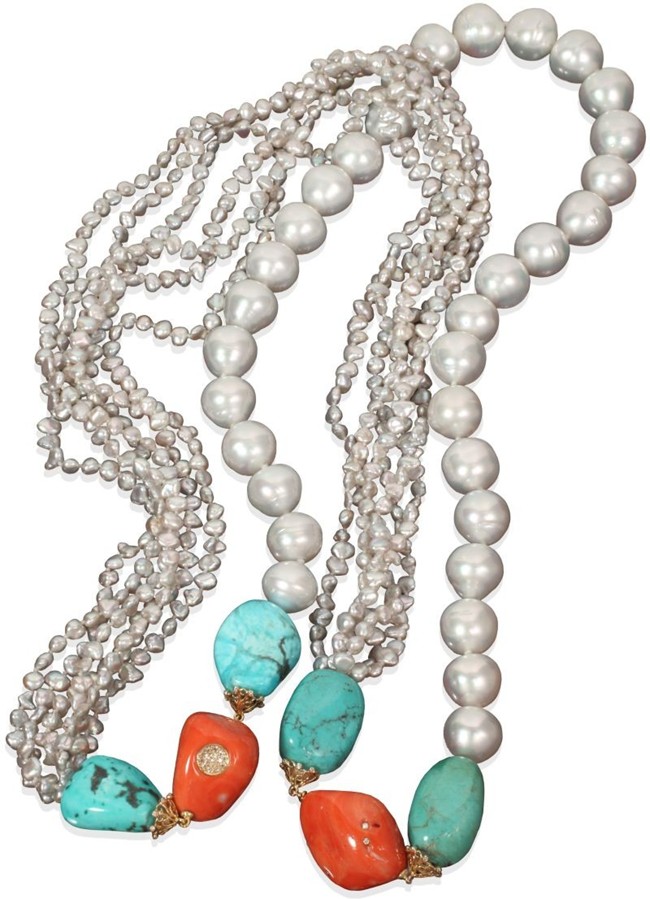 South Sea Pearl Necklace with Turquoise and Corals
With a 128 year-old background in jewelry craftsmanship, we expect nothing but the best from Wai Kee. It has a remarkable history specializing in fine jewelry, sterling silver and cultured pearls. Founded in 1885, Wai Kee is the oldest jeweller in Hong Kong. For generations, they have satisfied customers by flawlessly restoring sentimental heirloom jewelries, sourcing for the most exquisite diamond engagement rings, and acquiring the most stunning anniversary pearl strands.
We are especially drawn towards the latest masterpieces that Wai Kee now offers – the South Sea Pearl Necklace with Turquoise and Corals, and the Baroque Pearl Rings with Diamonds. The former features South Sea pearls which are known to be among the largest and most valuable cultured pearls in the world. The latter features premium Baroque pearls which give the rings an alluring look – there is beauty even in chaos. Both of these new offerings from Wai Kee are on our wish list.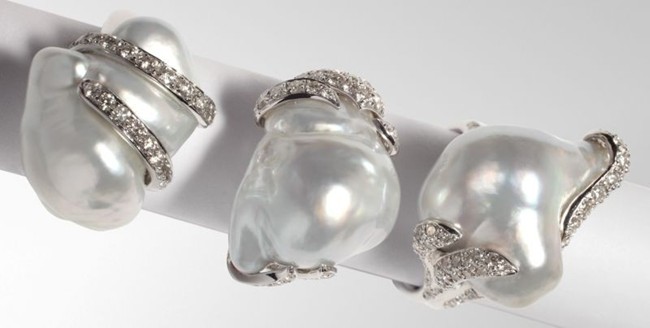 Baroque Pearl Rings with Diamonds