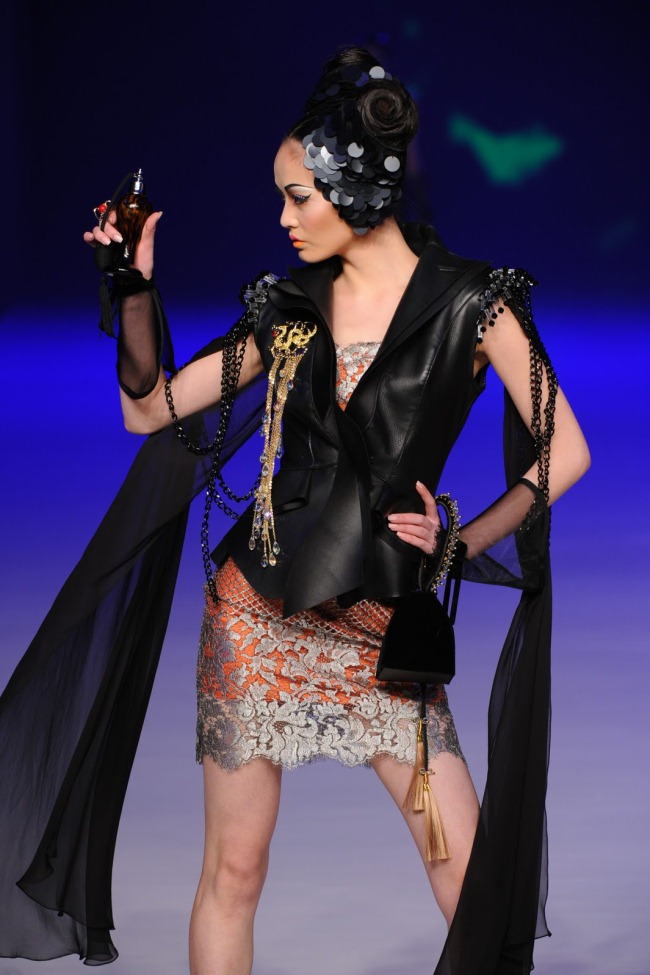 'Joyful Dragon' collection by one of the most talented Chinese designers, Qi Gang, was definitely the highlight of Hong Kong Fashion Week 2012.
The show was divided into two parts: Ready-To-Wear and Haute Couture, and was the real feast for the eyes. Beautifully designed pieces, innovative shapes and forms, influenced by traditional Chinese costumes, made bold statement on the catwalk.
"The Chinese believe that something major usually happens in the Year of the Dragon. I hope my collection can deliver a positive message that 2012 will be a joyful Year of the Dragon. The collection conveys an extravagant feeling with rich Chinese elements and craftsmanship." – said the designer.
(Photos courtesy of HKTDC)