The internet seems to have gone crazy over the news of Kim Kardashian and Kanye West's new Vogue cover. And well, the reactions have been polarizing to say the least. Check out some of the more extreme quotes below from Facebook and Twitter. Also, make sure to take a look at behind the scenes of the upcoming cover shoot.
THE BAD
One commentator barely had words, "Lupita won an Oscar and Kim Kardashian is on the … I can't even bring myself to say it."
While another wanted Victoria Beckham on the cover, "You refuse to put Victoria Beckham on the cover, but this is cover worthy? Lol…I'm hoping this is a early April's Fool joke."
On Twitter a user expressed awe, "life hack: don't stop complaining until you get your Vogue cover"
THE UGLY
Others accused Vogue of losing its credibility. "This is ridiculous. I like Vogue because it's art and culture. And putting the queen of smut on the cover isn't being any better than People or Star magazine. Congratulations, this has totally lost Vogue's credibility," a comment reads.
Another reader who is dissapointed, "First Kate Upton…..and now this?! I'm done with Vogue. Nothing against Kim but the woman dresses like a stuffed sausage!! Kim is not a fashion icon…she makes everything look cheap. Kanye and Kim belongs in tabloids not on Vogue. Ugh..they are just everywhere:("
While others took it a bit further, "I grew up with Vogue in our house and now I will not have it any longer. I can't imagine that Anna W. thinks Vogue is this hard up . What a shame this publication has sunk so low. RIP"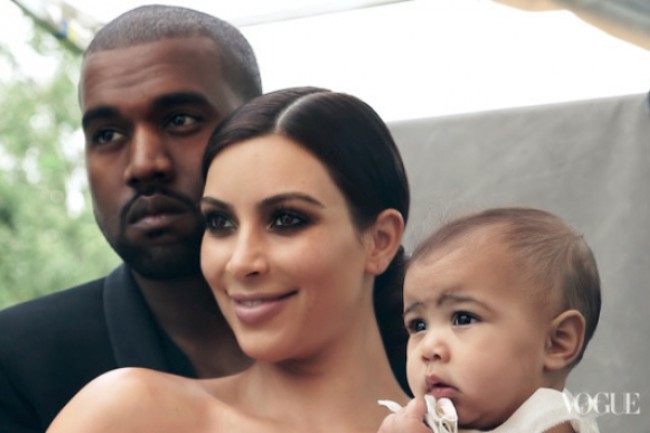 THE GOOD
On Twitter some were fans of the decision. One user wrote, "Everyone else gets a Vogue cover, don't let it anger you. You probably hate Mosquitos too but they ain't going anywhere either."
Another commentator expressed their joy, "Yay that Vogue is embracing mass culture and admitting that they are a super market brand."
What's the big deal says another, "[It's a] disgrace that a celebrity gets on the cover of a magazine about celebrities[?].. Okay"
While others admired the feat: "It's happened. #Kim&Kanye vogue cover. I keep waiting for the sun to fall out of the sky. Gotta hand It to kimmy k, girl gets [what] she wants"