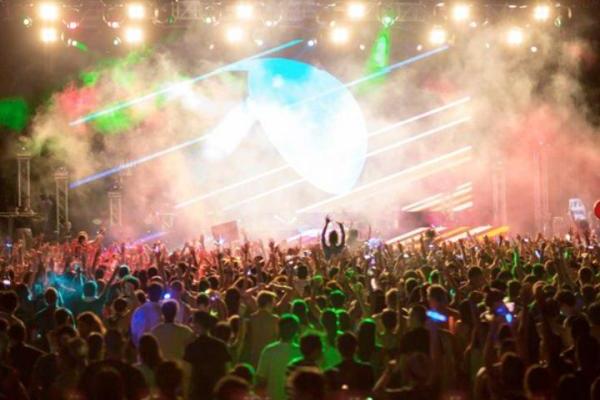 Sweat, massive crowds, a giant gumball machine, a trip to the light fantastic and beyond as well as a beach full of festivalgoers. That's a short and sweet way to describe this year's ZoukOut 2012 at Siloso Beach, Sentosa on 7 and 8 December 2012.
We hate to admit it, but we were quite sceptical about this year's edition, with it being over two nights and all. But when the first tune was queued up and the lights started dancing, any doubts we had about the festival were erased; and 40,000 people can attest to that.
Clubbers from all over the region were entertained by a breath-taking line-up of DJs and artistes like Grammy-nominated German trance legend Paul van Dyk, American turntablist A-Trak, American EDM producer Porter Robinson as well as Singapore beat merchants Eddie Niguel, Jeremy Boon, Aldrin and Avneesh.
Friday night drew an impressive 15,000-strong crowd – a stark contrast to the 3,800 people the festival pulled when it last hosted a two-day event back in 2003. The festival hits its stride with an all-star cast of cutting-edged artists that began with the epic drones of Velvet Underground resident Hong followed by Dutch up-and-comer Hardwell.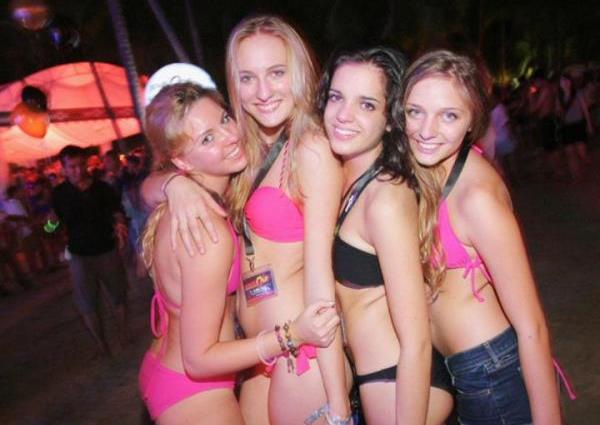 Over at the Star Stage, the dancehall, booty-shaking, beatmaster producers Major Lazer brought a blend of island and electronic sounds to the festival, a nice change indeed from the event's ubiquitous house and techno sound.
The undisputed highlight of the night was, predictably, UK trance act Above & Beyond, whose emotive live set gently simmered in a cauldron of fluid melodies and guttural beats. The trio of Jono Grant, Tony McGuinness, and Paavo Siljamäki wove an almost three hour set of progressive trance and tech-house into a real journey, closing the first night on a high at about 5am.
The first highlight of Saturday night was Nina Kraviz at the Star Stage, who delivered a sonic assault of Berlin-esque future techno while Australian electro-house act Knife Party threw down a subversive blend of electro-house and dubstep at the Moon Stage.
Scottish DJ and producer Calvin Harris was up next and judging from the crowd's reaction, the winner of two MTV Video Music Awards for Video of The Year and Best Electronic Video was who everyone been waiting for.  While all his track selection were certified hot and floor-friendly, a jacked up edit of Swedish House Mafia's 'Save The World Tonight' particularly got the beach going. Soon after, Harris took things supernova by dropping, what else… Calvin Harris hits ('We'll Be Coming Back', 'So Close'), of course. Pity that Harris only performed for about an hour.
Over at the Moon Stage, Alain Macklovitch or better known as A-Trak stepped right up to the DJ booth at about 3.30am to do just one thing: to blast us back to the stone age. The three-time DMC champion entertained the crowd with his characteristic eclectic mixture of styles, a set dominated by hard-hitting and funky, sample-driven house and techno with lots of vinyl-scratching action thrown in.
And then there was Paul van Dyk. Coming on at 5am, the German trance deity switched into a completely different gear. We don't know how he did it but in an instant, the energy at the Moon Stage switched from generic to fully-charged madness; and that was probably because one of the DJs on the planet was leading them on a two-hour journey through trance.
With the dust settled and the overwhelming range of great music digested, the lasting impression of ZoukOut is one of unity. There is something magical about everyone from almost everywhere coming together for the love of music.
Combine that with the vanguard of electronic musicians and you have a festival that is fast becoming one of the most respected in Asia. So it going to be another long, long 12-month wait until the next event, but if it's a step-up from this year's it'll be well worth it.
Check out the photos from Day 1 and Day 2 after the jump.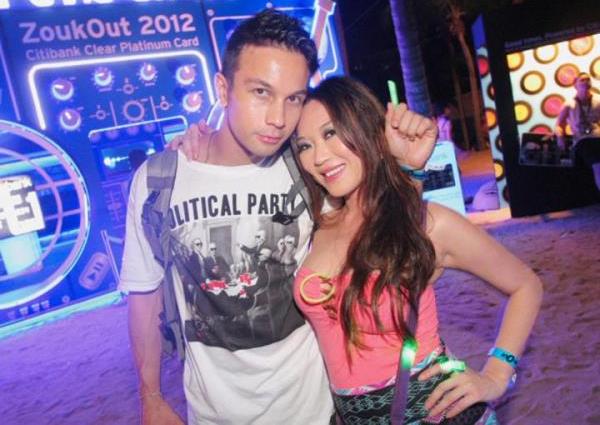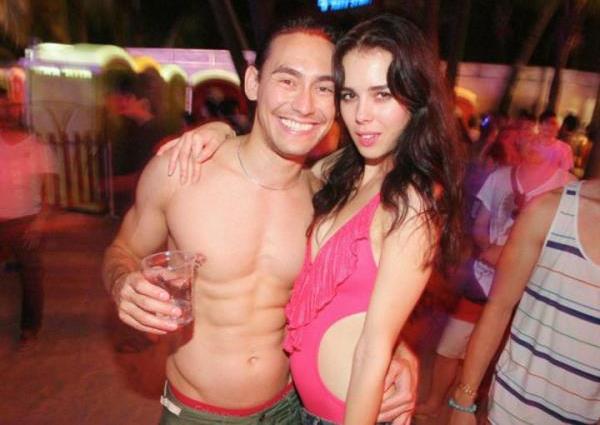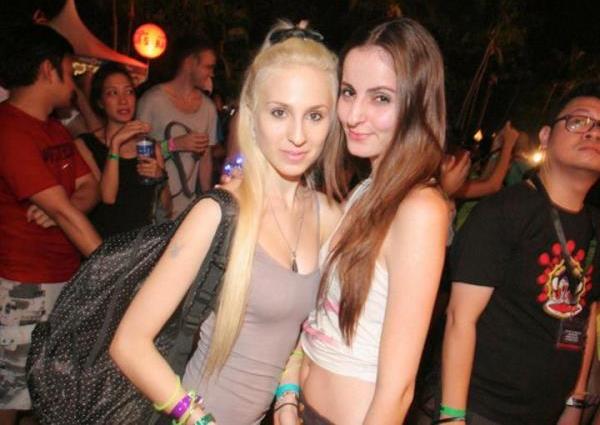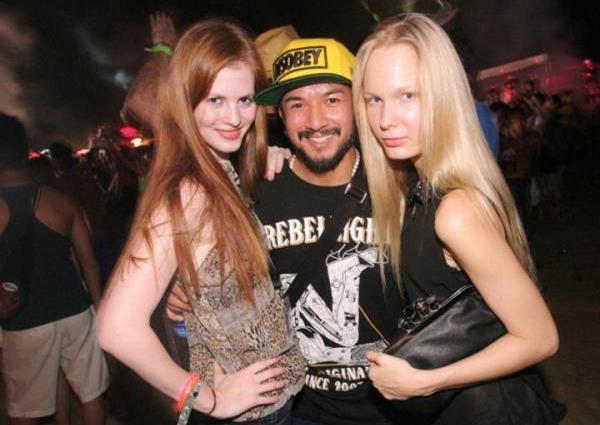 Remy Mitchell Low (center) with friends