World Jewelry Facets has come to this year final stop with its European debut in France. Watch out the video featuring the chic Parisian event hosted at the Shangri La Hotel on October the 3rd.
Already a sensation earlier this year in Beijing, Shanghai, Las Vegas and Seoul, the 2013 edition of World Jewelry Facets continues to reflect Swarovski's long tradition of high-level creative collaborations. It is a celebration of the glamour and versatility of crystal and a glowing tribute to the technical mastery and creative vision of all of Swarovski's design partners.
World Jewelry Facets expresses state-of-the-art jewelry design next to their interpretation for SS 2014 lines soon available in the market. It exhibits the entire aesthetic spectrum from ornate opulence to sculptural sophistication. The subtle mix of contemporary style and classic elegance amongst the various jewelry pieces on display evokes both the finest in 21st century fashion jewelry design and more traditional influences.
French Designers
World Jewelry Facets in Paris also paid tribute to the design excellence of both established up-and-coming French designers who contributed to the exhibition. They include Alexandre Vauthier, Bijoux de Famille, Delphine-Charlotte Parmentier, Gas Bijoux, Gian Paolo Maria, Hélène Zubeldia, Jean Paul Gaultier, Kormelitz, Marie Laure Chamorel, On Aura Tout Vu, Philippe Audibert, Philippe Ferrandis, Reminiscence, Servane Gaxotte, Shourouk and Une Ligne.
International Designers
For this edition, world-class designers and up-and-coming design talents from 13 countries have taken their design inspiration from Swarovski crystals to create this collection of superb fashion jewelry. They include Schield by Roberto Ferlito, Iosselliani and Marmèn from Italy; Andy Farrow, Buba, and Cabinet from UK; Artwear Dimitriadis from Greece; Ben Amun, Erickson Beamon and Senhoa from the USA; Bibi Bijoux and Otazu from the Netherlands; Caleidoscopio and Camila Klein from Brazil; Iskra from Bulgaria; Konplott from Luxembourg; Sabrina Dehoff from Germany; St. Erasmus from India; Tazi Badia from Morocco; Anton Heunis and Uno de 50 from Spain; and Vendome Boutique from Japan.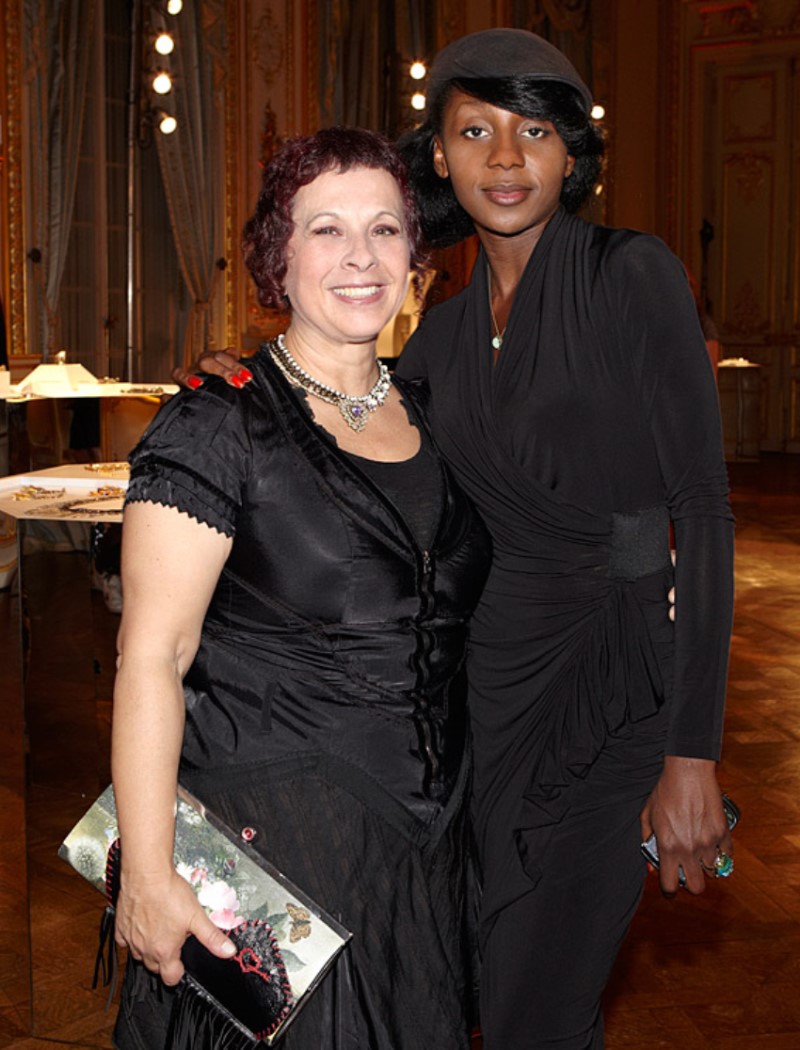 Eleni Dimitriadi, ARTWEAR DIMITRIADIS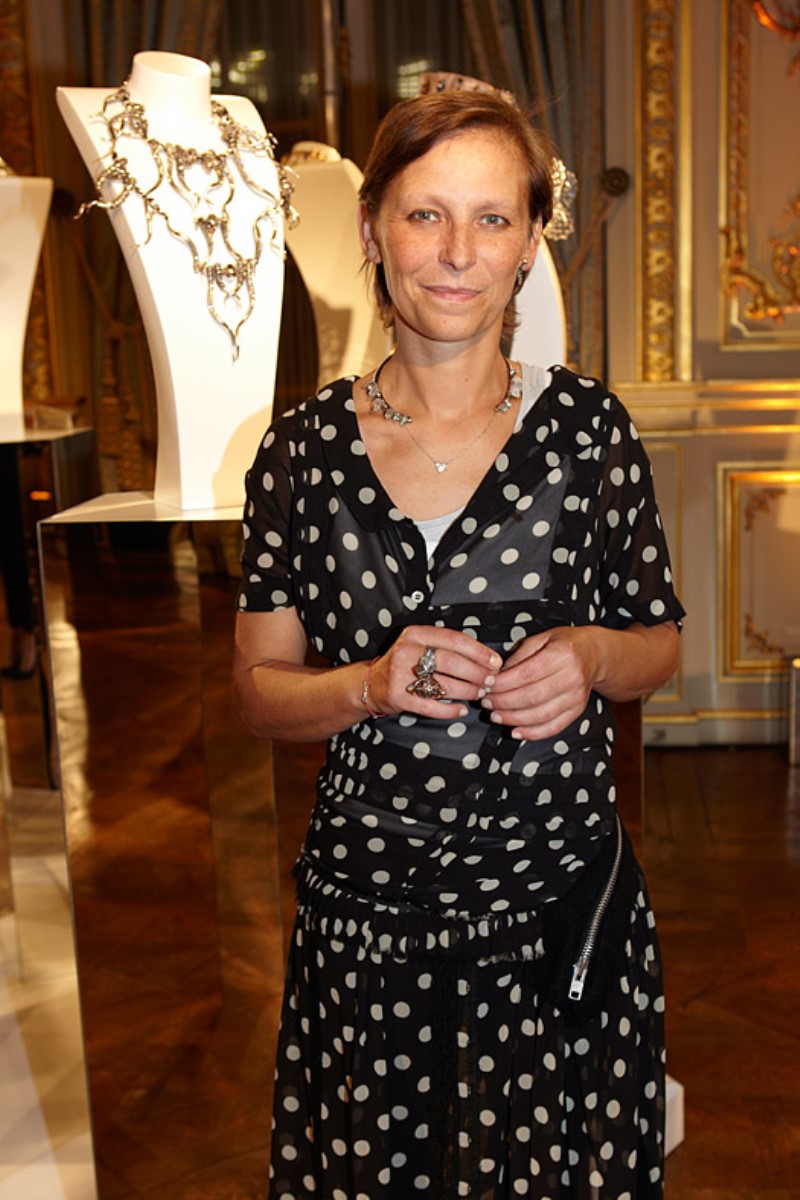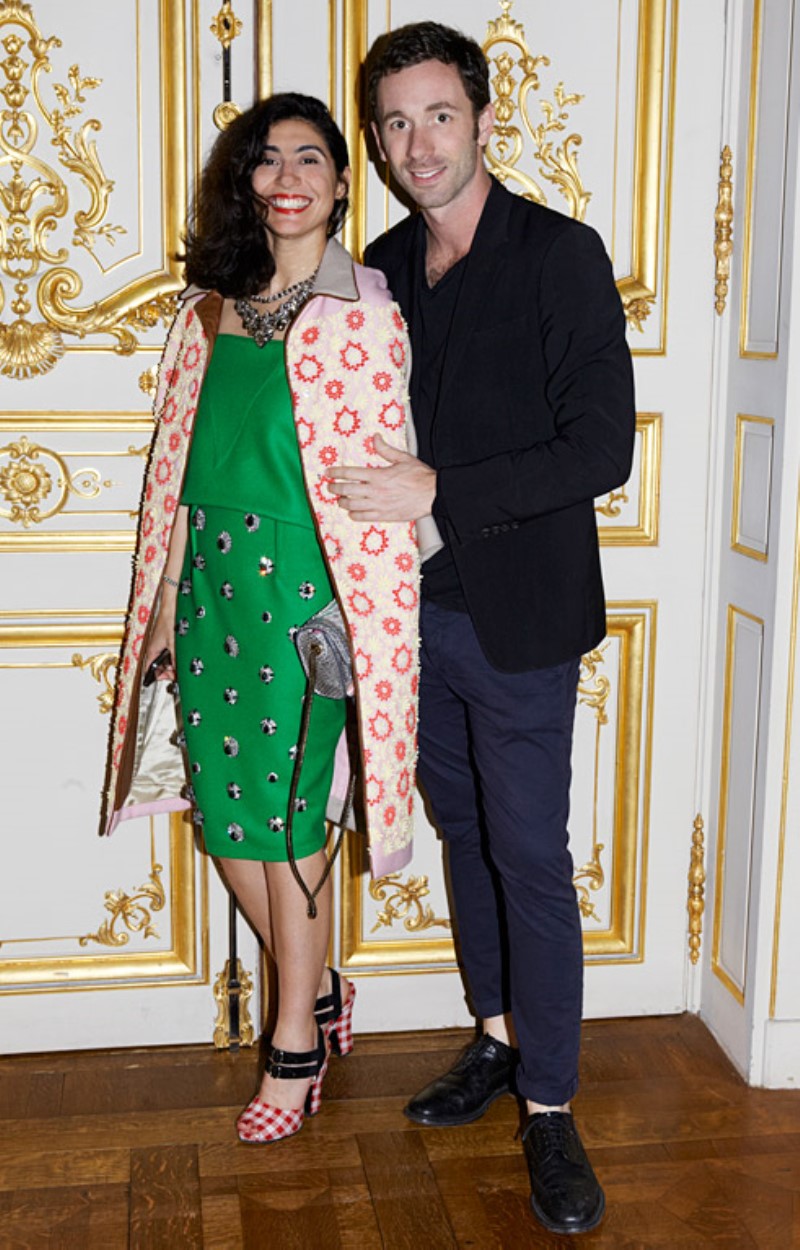 Marco Mercagli, MARMEN & Shourouck Rhaiem, SHOUROUCK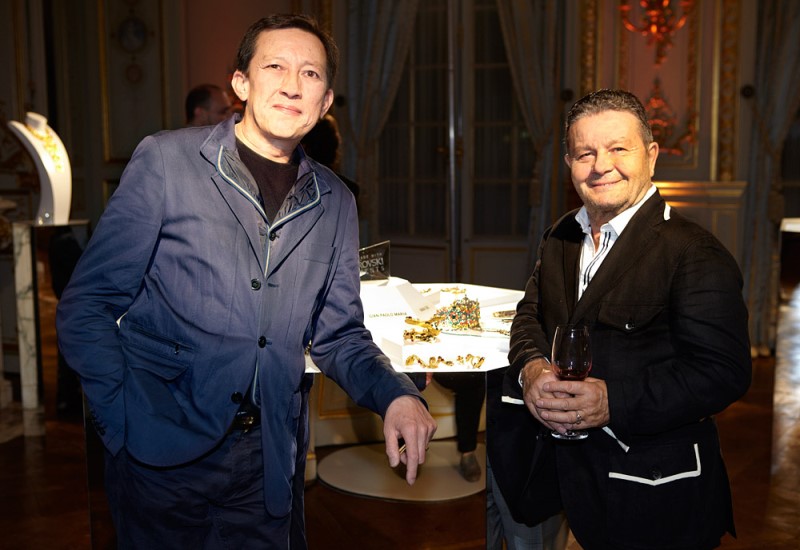 Jean Marie Nguyen Bahy & Paul Marie Menghi, GIAN PAOLO MARIA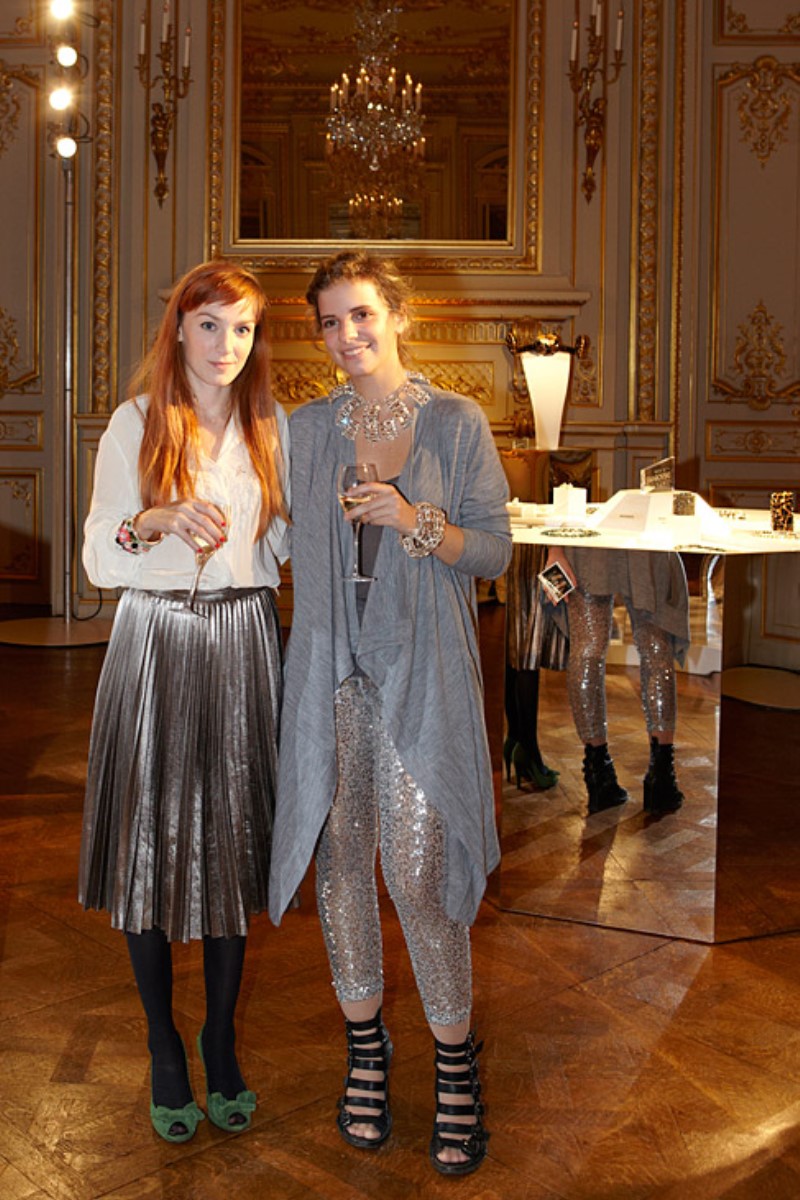 Fanny Chaleon, KORMELITZ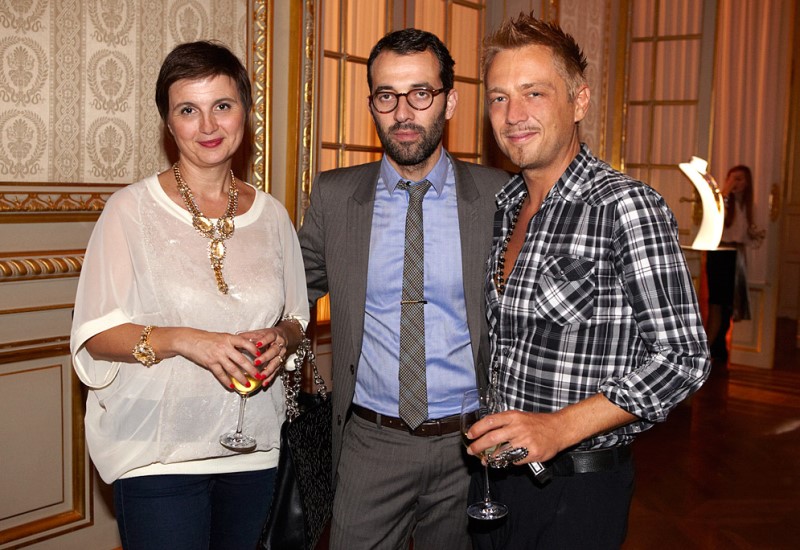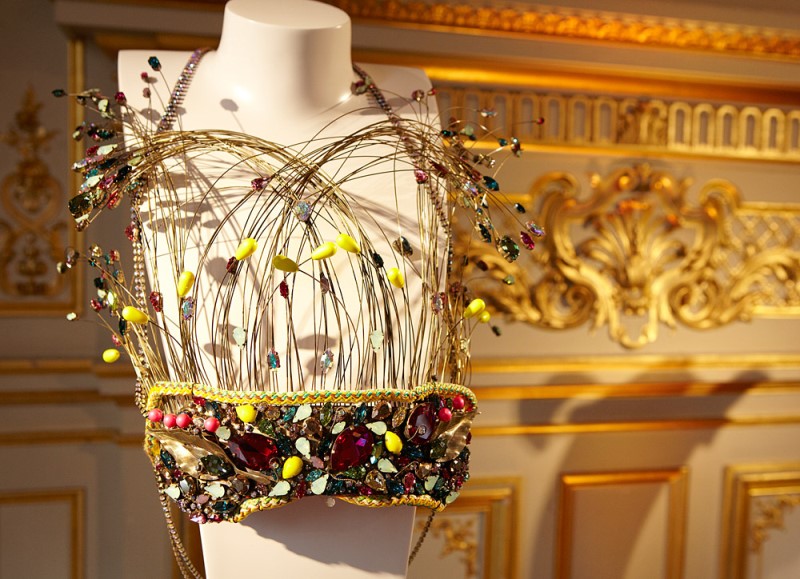 Artwear Dimitriadis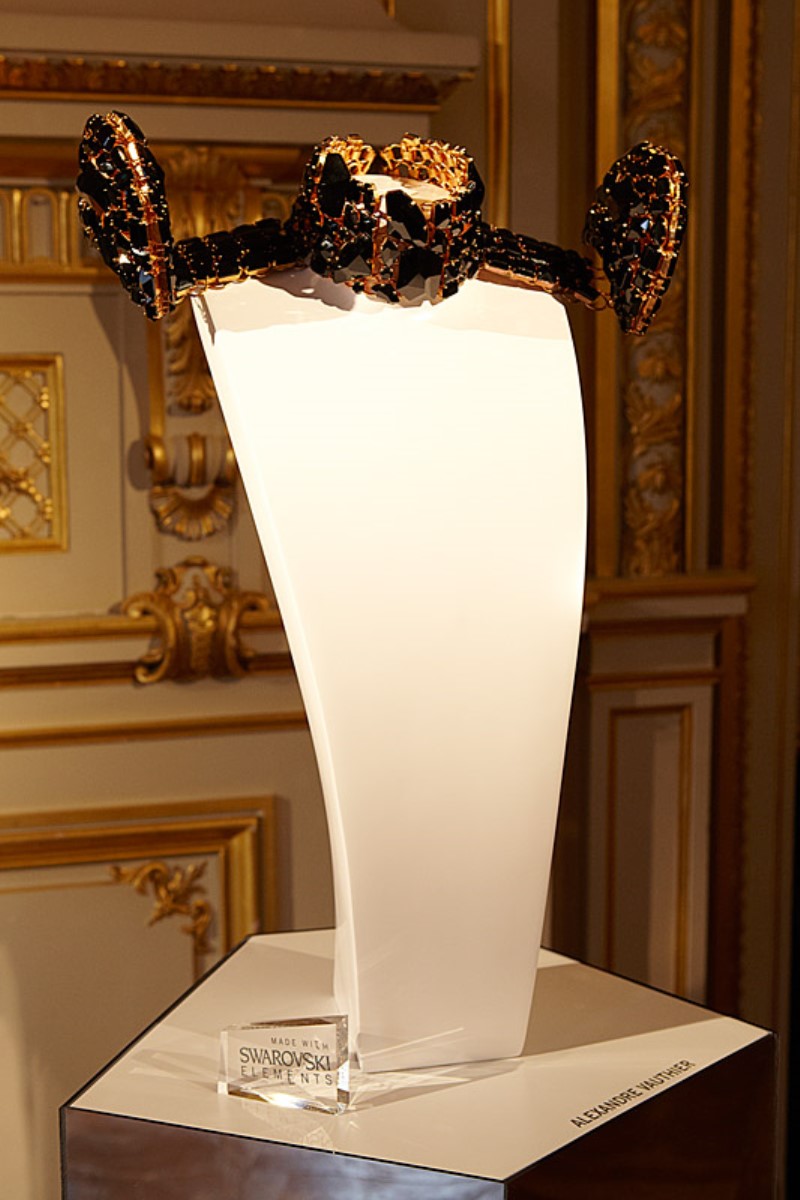 Alexandre Vauthier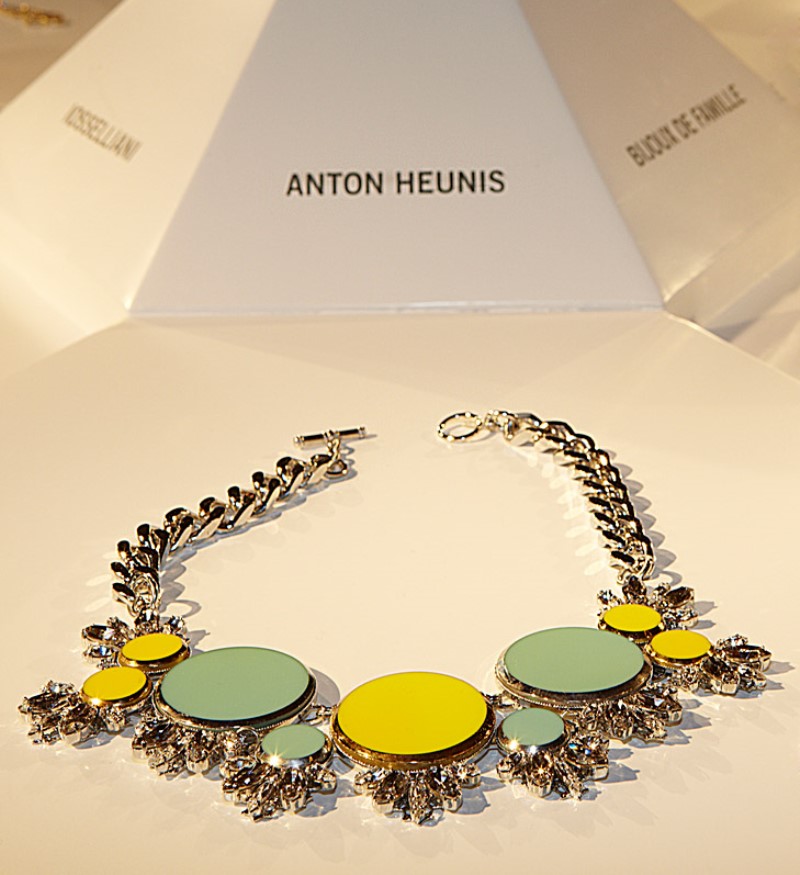 Anton Heunis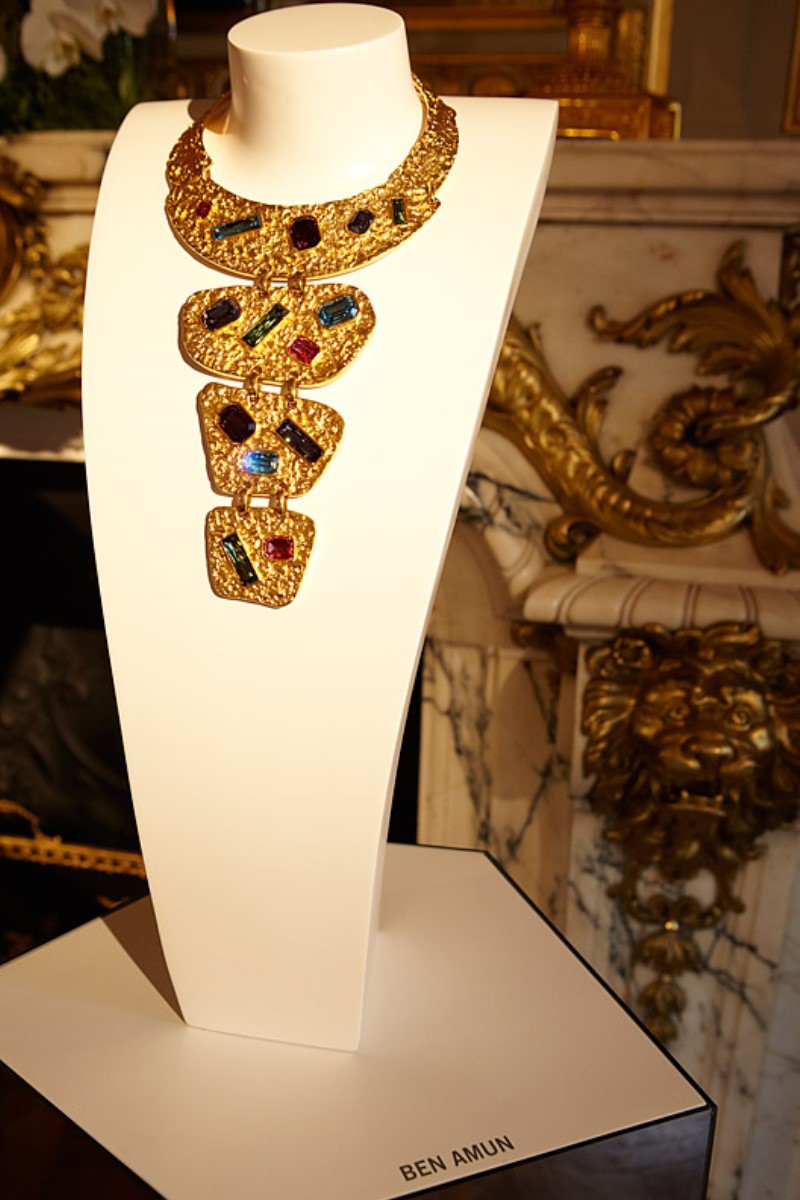 Ben Amun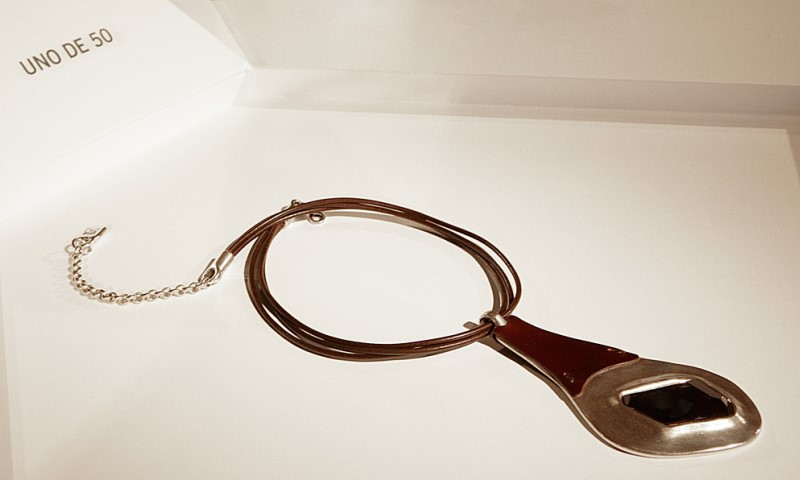 Uno de 50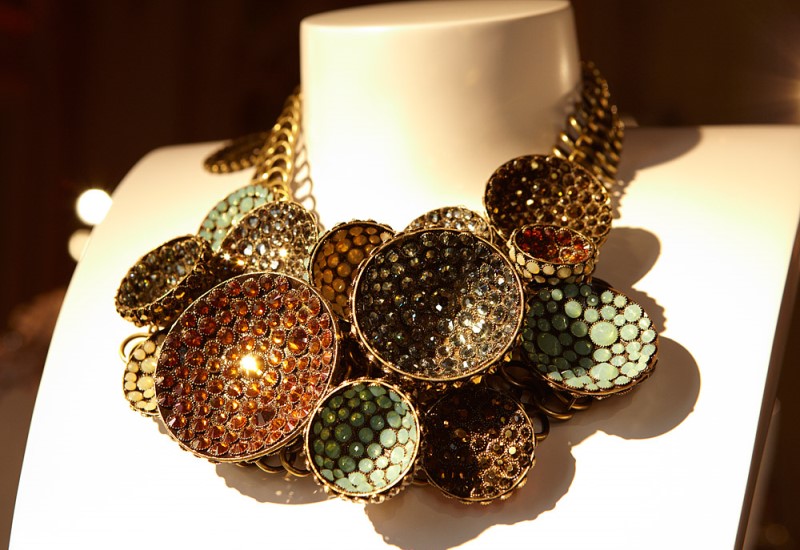 Miranda Kostantinidou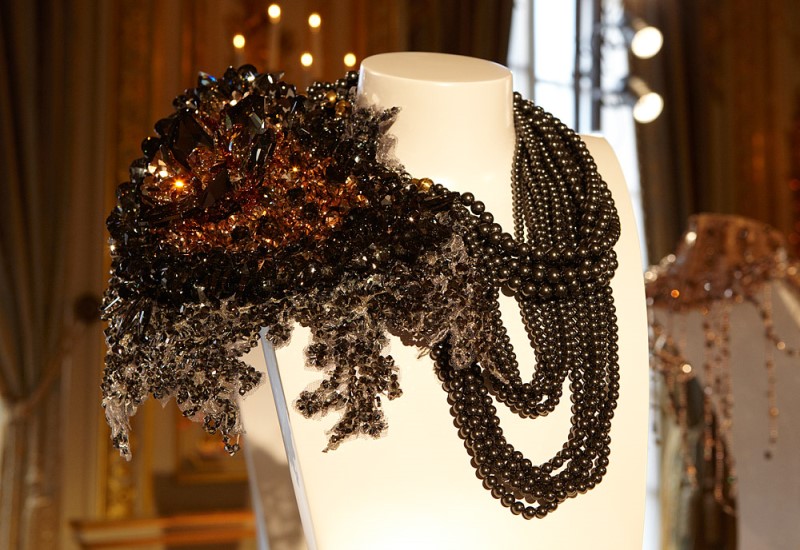 Iskra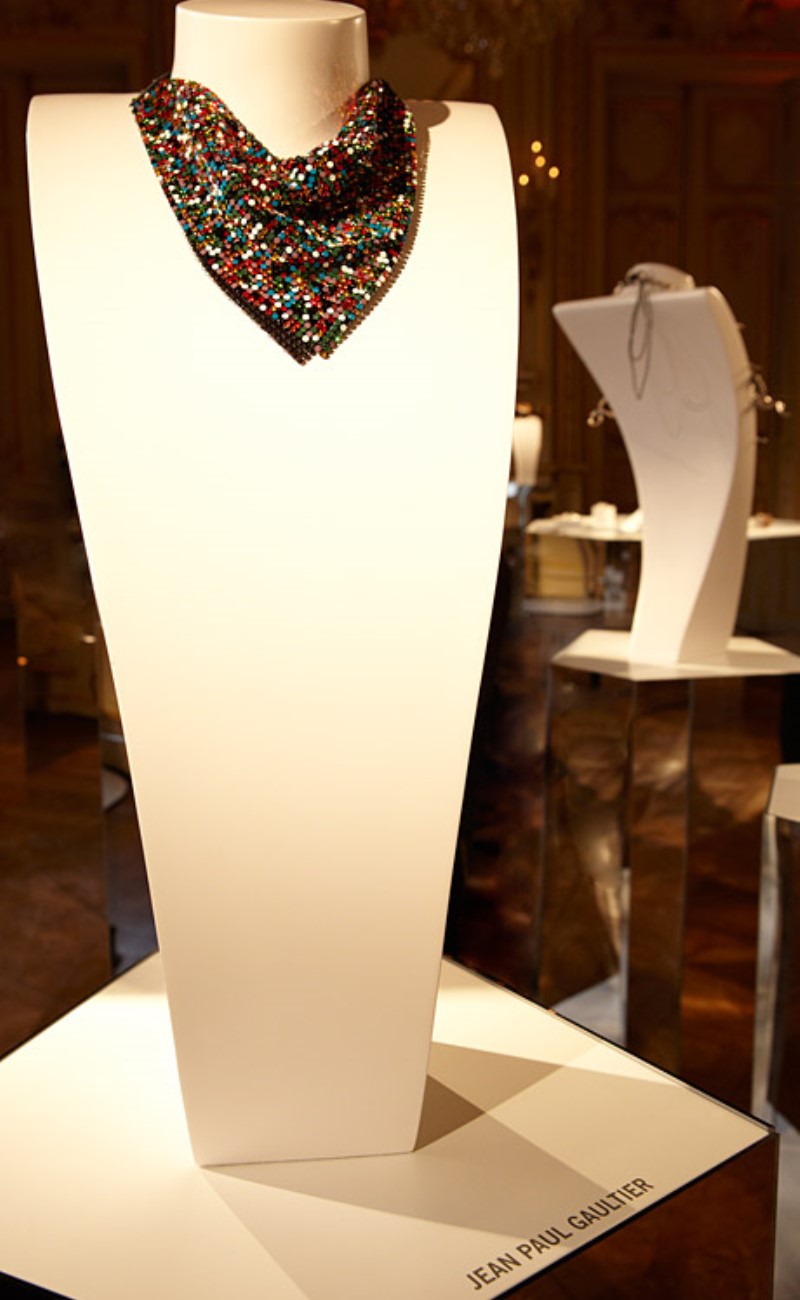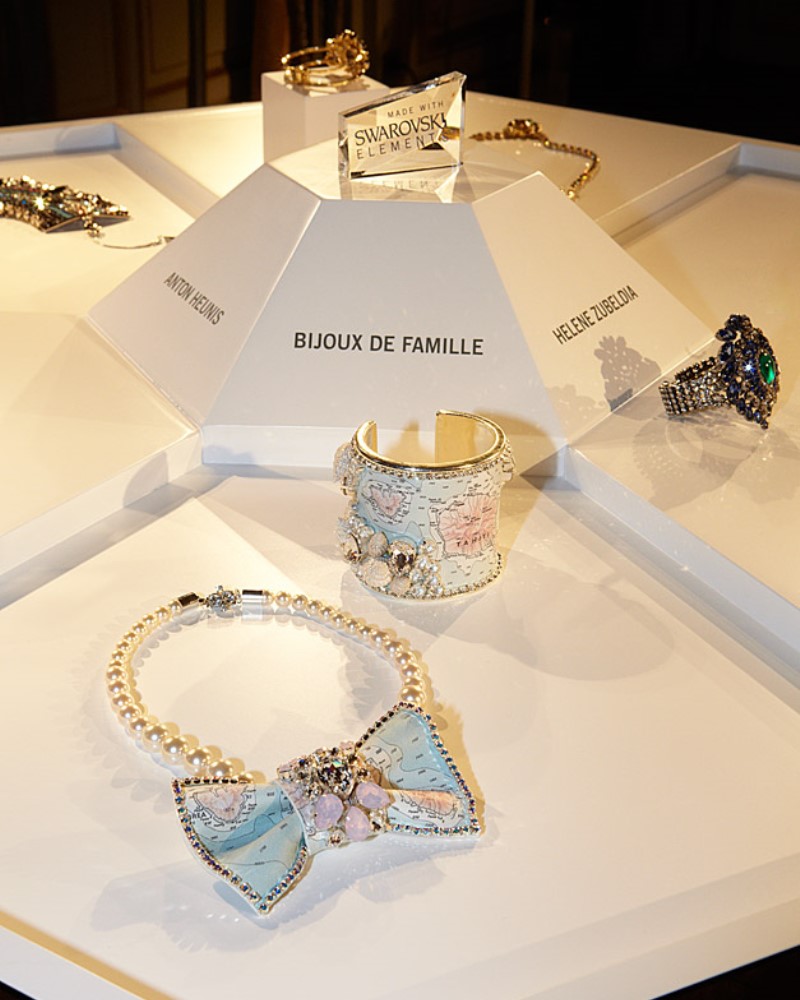 Bijoux de Famille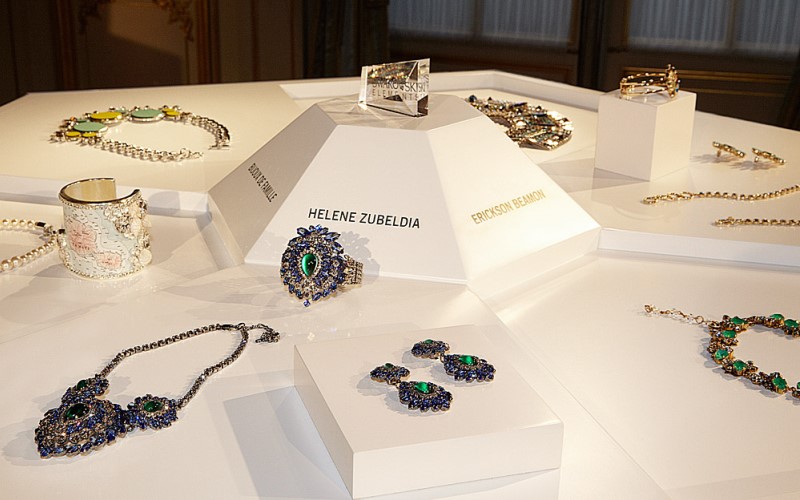 Helene Zubeldia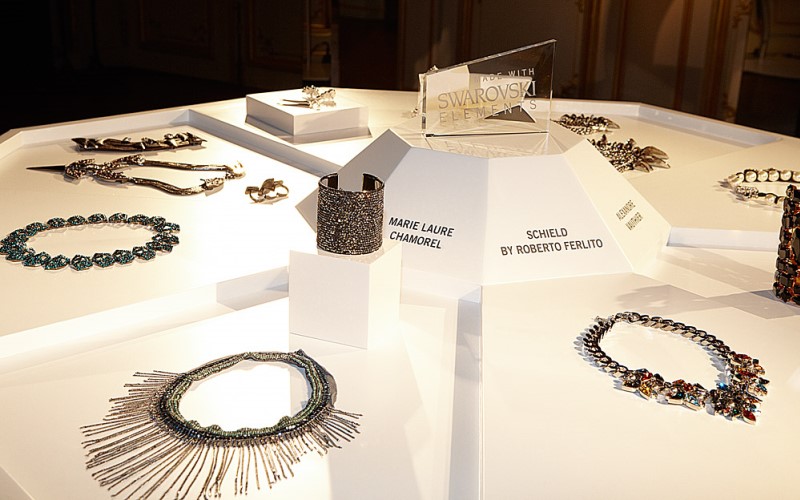 Marie Laure Chamorel & Schield by Roberto Ferlito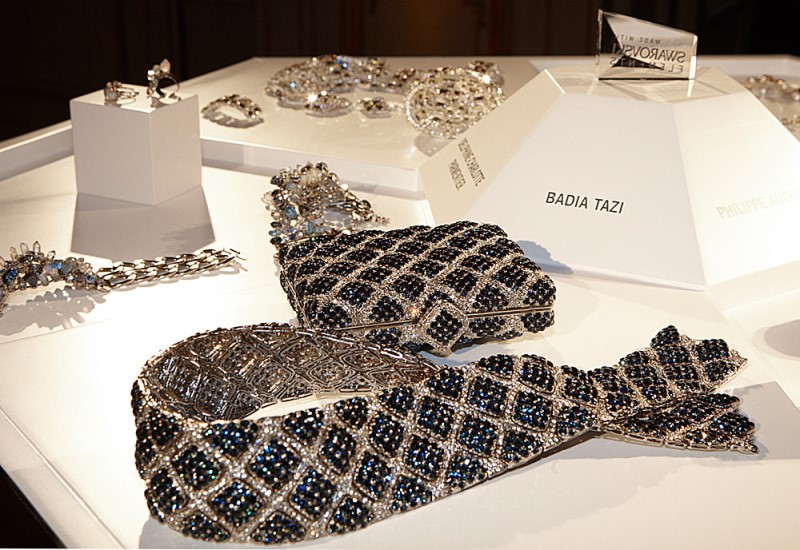 Badia Tazi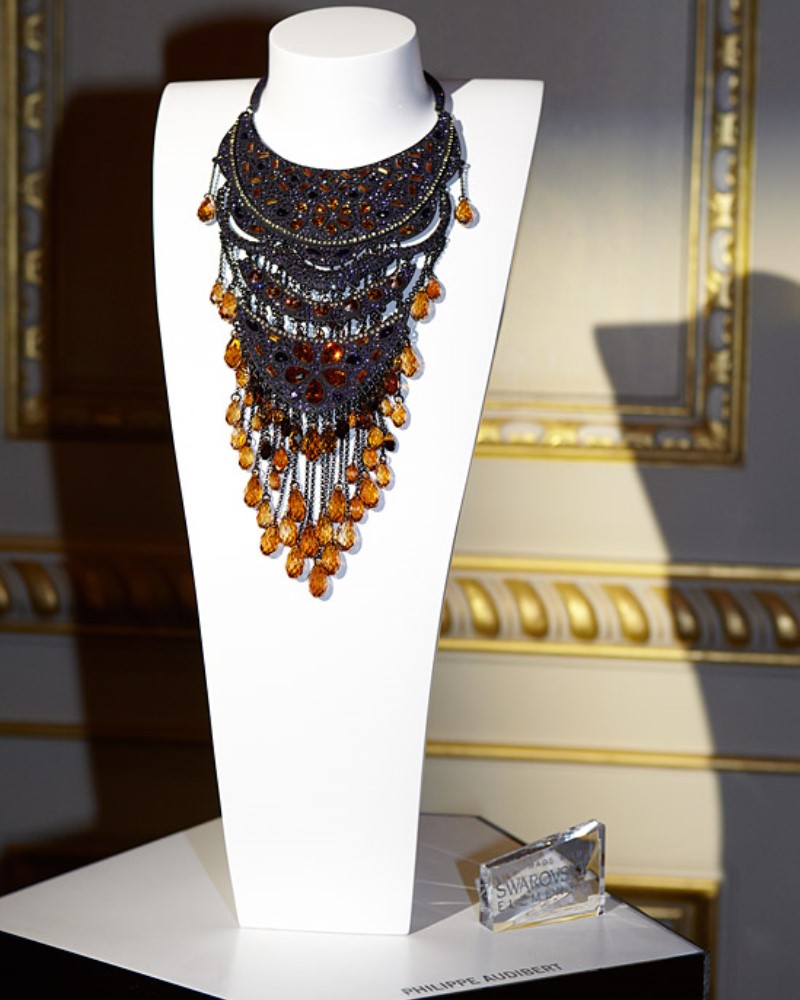 Philippe Audibert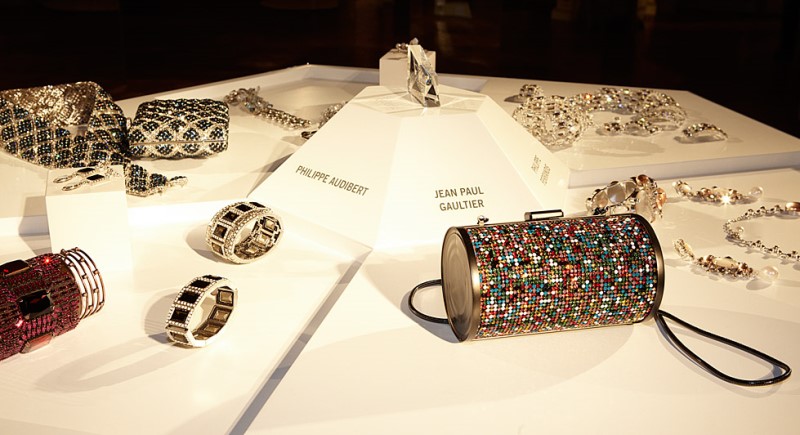 Jean Paul Gaultier & Philippe Audibert