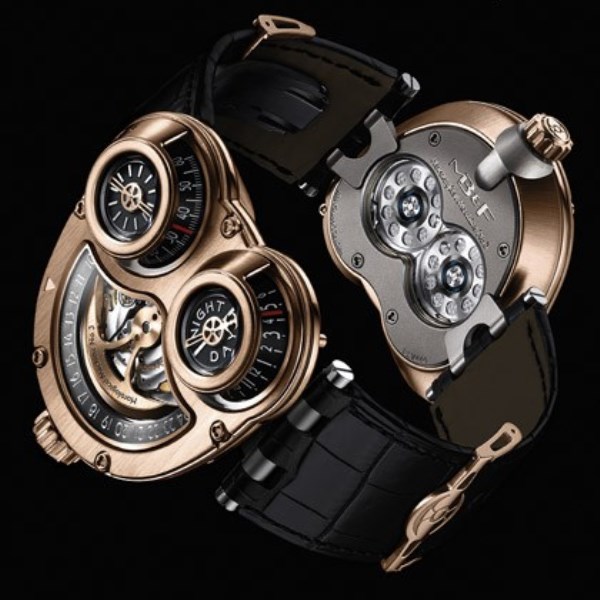 Max Busser of MB&F was in Singapore to unveil the new MB&F Horological Machine No3 (HM3) to the press and a select group of collectors.
As with the previous two Horological Machines, the HM3 defies expectations yet simultaneously affirms all that horology enthusiasts have come to expect from MB&F.
Busser reveals that his inspiration was twofold: he wanted to build a spaceship for the wrist and a wristwatch that was simply cool. When one looks at this eminently wearable timepiece, one might think of the Millennium Falcon from Star Wars.
The watch comes in two configurations, one with its cones in line with the wearer's arm (Starcruiser) and the other with its cones perpendicular to the wearer's arm (Sidewinder).
The story here is told by both the shape of the watch and the configuration of the movement, with balance assembly and rotor appearing dial-side.
Hours and minutes are delivered by the two cones (via the ceramic ball bearings visible through the caseback) while the date is supplied via a ring around the movement. Thus the movement appears to be framed by the display of time.
(Source: Watch Tribune)