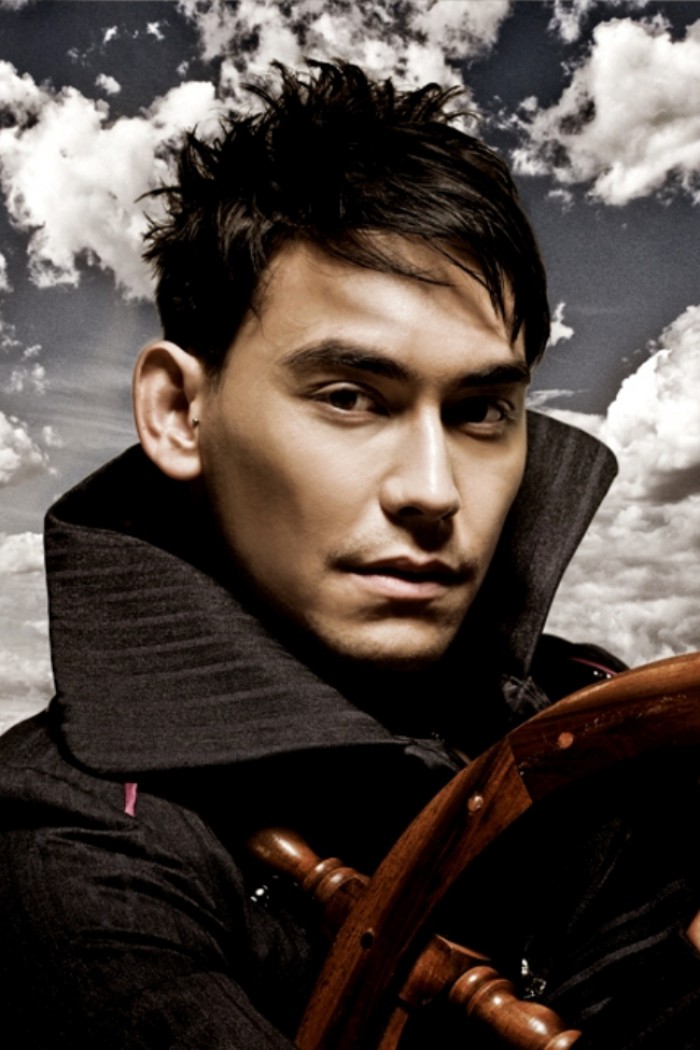 This week under our Hot Hunk Radar and remembered for his roles in 'Polo Boys' & 'The Show Down' on Channel 5, we interview Host/ Actor/ Model & Winner of "FOOD BACHELOR" on MediaCorp's Arts Central reality cooking and hosting television show, the oh-so-gorgeous Paul Foster.
4 words to sum you up?
Blessed, Humble, Disciplined, Simple.
Not many people know that…
I am Singaporean.
Your first fashion memory?
I wouldnt have a clue! I actually cant recall any significant early age fashionista moment…
Any message you would like to share with our readers?
Keep an open mind, stay inspired and strive to inspire others. There is something for all of us, just look out for the signs and seize your opportunities when they came your way…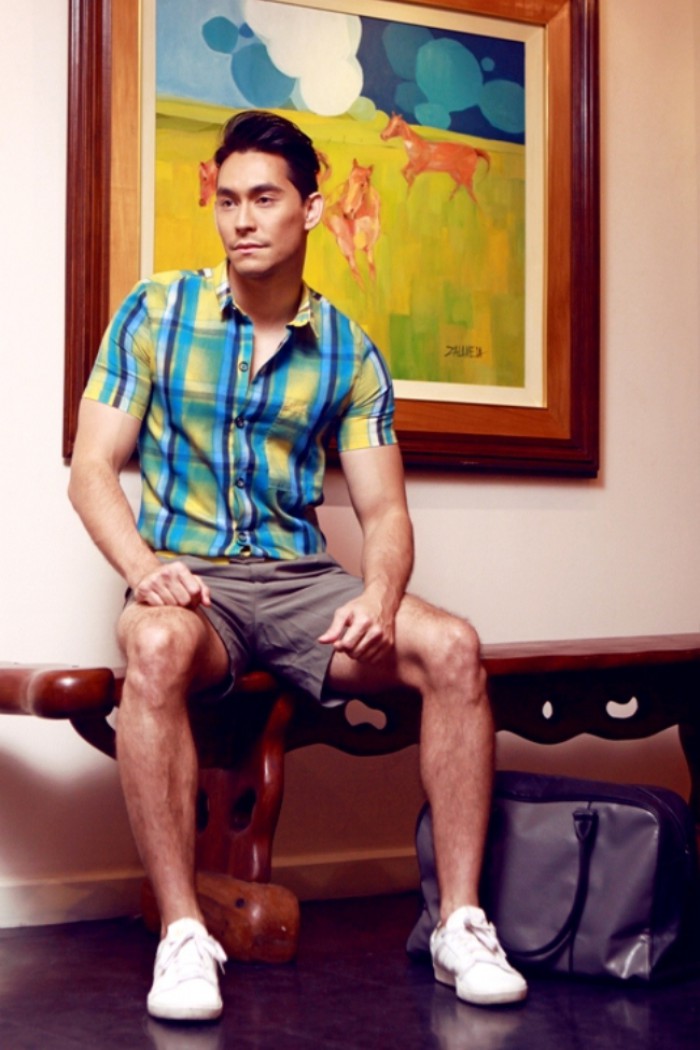 What turns you on?
A very simple, natural, easy-going girl, who is confident in herself, open, friendly with a positive energy.
Any sexy advice?
Get naked, have fun and sweat !
The naughtiest thing you have ever done?
Joining the mile high club is probably a notable naughty deed.
Your favorite stores to shop in?
Honestly, I'm not much of a shopper. I'll find random things every now and then, or when I know I want something ill go get it. I'm really basic and simple so I don't need too much.  I do love quality, unique, one offs or limited edition items so I know the chances of someone wearing what I am is not too much!!! there is only one Paul Foster…
What is the best thing about your job as an entertainer, host, model?
That i can be myself or portray another character. so its a ever changing challenge according to what job or role i have to do.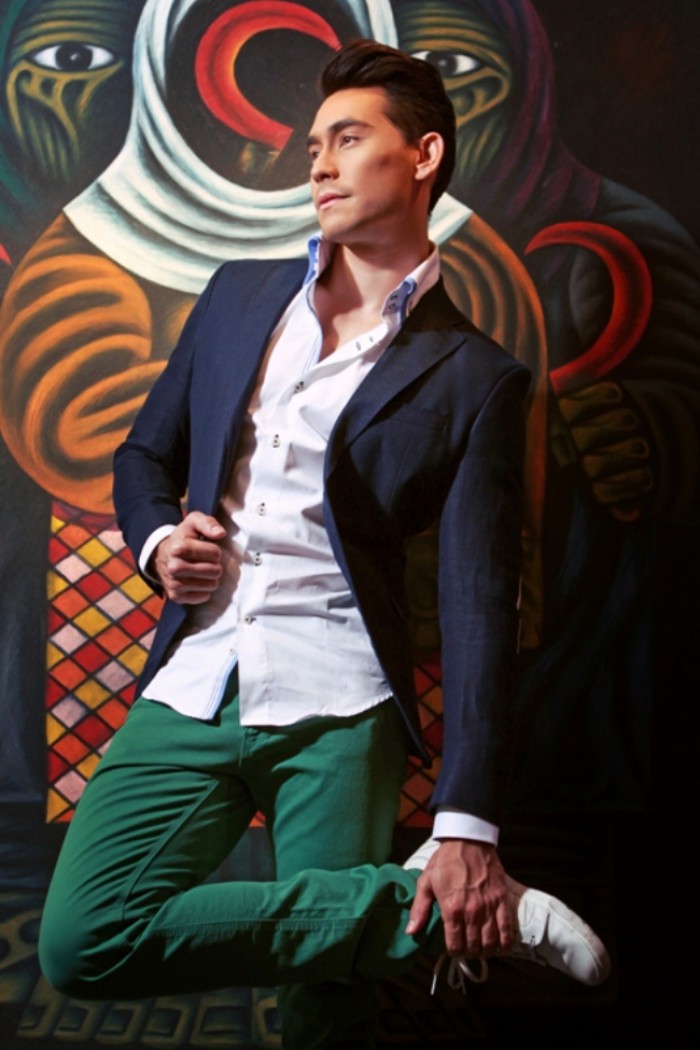 How did your passion for cooking and and creating magnificent recipes come about?
My passion for food comes from my parents. growing up in a mixed household, I was lucky to eat all sorts of cuisines. my dad loved his food, traveling all over the world and my mum is an amazing cook, so the amalgamation provided me with the opportunity to experience so many cultures. when it came to me finally cooking, its just the hunger to learn not just to eat, that drove me to make up dishes or to learn specific recipes.
What are you working on right now in your career?
At this current moment I've been super blessed. my regular gigs are hosting events which i love doing. in addition I've been training hard and have since secured an ambassador role for a great fitness/gym brand. i have also been filming for a few roles, with a guest role for a local feature film "taxi, taxi" and the HBO Asia mini series "Serangoon Road". Coming up I'll be filming for a CNA travel show "2 brothers, 2 cities" and there is a potential for another feature film in Jakarta next year.
Is there a special girl in your life right now?
Unfortunately no. I've been single for over a year now, just been focusing on myself and work. but there will be a special girl at some point: right time, right place, right girl…
What was the most out of this world thing you did for a girl to get her attention or the other way round?
I planned a whole road trip for one of my exs when she came to visit me whilst I was at uni in Melbourne.
It was so i could get her to come study and live with me there. so I rented a car and I drove us down the Great Ocean Road, visiting beaches, staying in motels, skydiving and swimming with dolphins. it was an amazing road trip, just pure quality time and it worked! she came back to study and we were together for 4 and a half years…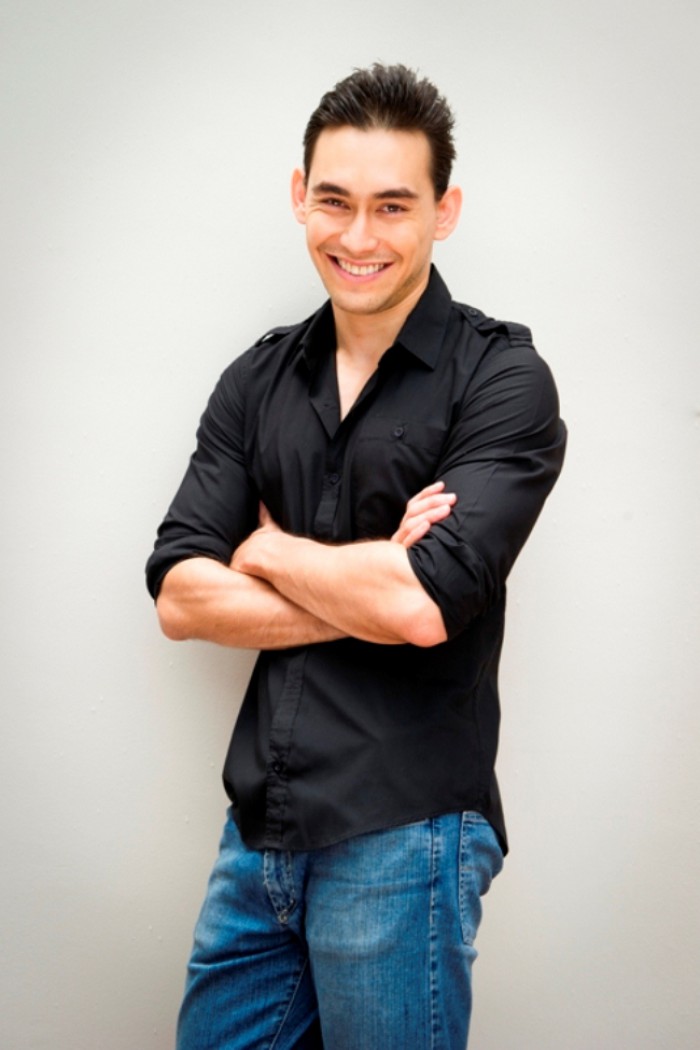 Your contagious happy aura and charitable spirit is very sexy in a man, how do you stay happy and inspired all the time?
First of all, thank you! im a positive person, i love being with people and enjoy being sociable. staying happy creates that exact aura and people can feel that.
I try to create that energy for everything i do and if that can radiate out and affect others then it amplifies even more.The charitable spirit simply comes from my belief that i am so fortunate and that there are others who aren't as lucky as i am.
So in anyway possible, whether is donating money, promoting a cause, building a home, boxing, walking bare foot or hosting an event, every little effort counts. Nowadays with my profile i can also reach more people for support, so i do as much as i can for various charitable causes.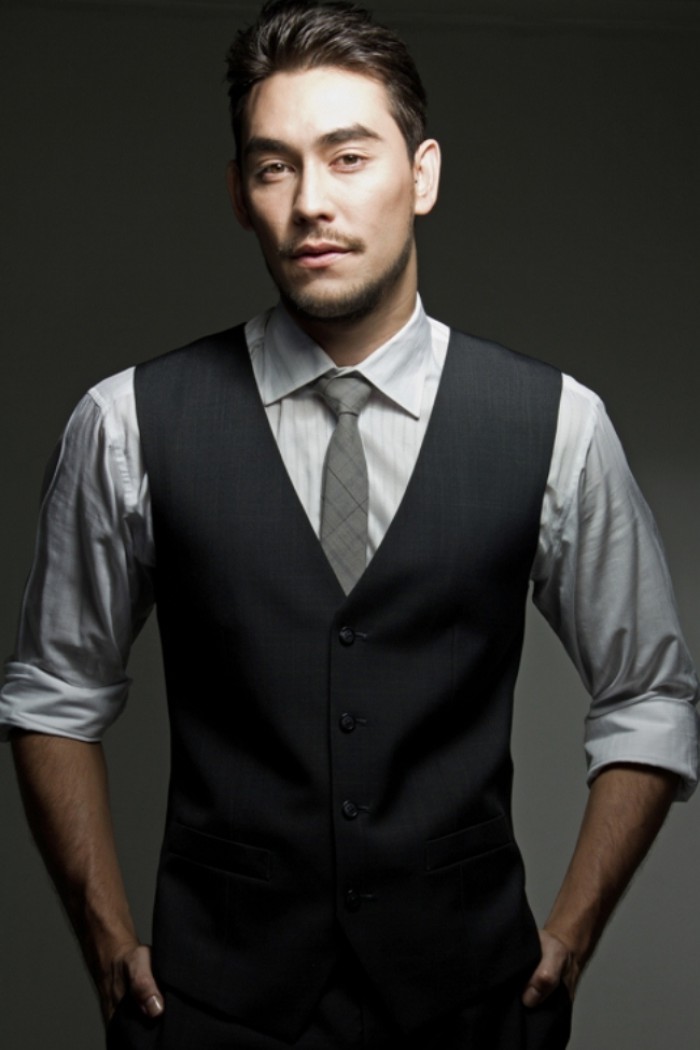 Where do you see yourself 3 years from now?
Time goes by super fast now. 3 years from now i still see myself here in Singapore doing what i do, but i want to create more opportunities for myself and others in the industry. I think i would not be too far off making my own family by then too, just as soon as that special girl steps into my life.
Any words of wisdom?
Be yourself and be true to yourself. never lose your identity nor forget where you came from… family and friends are vital, there will always be there for you. work hard, party harder, rest hardest!
Paul Foster can be contacted through Beam Artistes