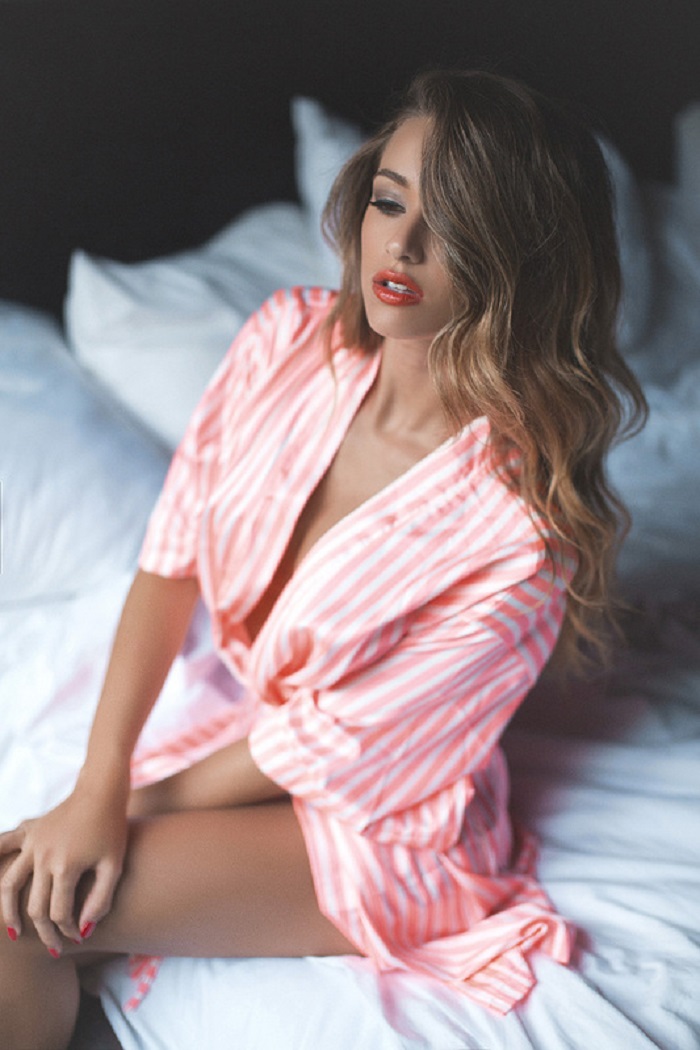 Photo Credit: Dmitriy Plyusnin
Looking good when you have a hangover going on may seem like a real challenge but it certainly is doable. With the right products and tricks, you can come to work looking like your usual gorgeous self. Check out these tips on how to look good despite a bad hangover
Conceal – concealing is one of the steps you shouldn't skip when doing your makeup with a hangover. Conceal everything, not just blemishes, which give away your hangover secrets so that means dark under eyes and all. It would also help if you could use a color-correcting cream underneath your makeup to even out your skin and make the dullness go away.
Do a natural makeup look – one of the biggest mistakes I see a lot of women make when trying to hide a hangover is that they pile their makeup on until it cakes or looks super artificial and, unless that's actually the look you sport every day, it doesn't get more obvious than that so go for a natural look instead. Moisturize and go easy on the makeup.
Depuff the eyes – the eyes are the biggest tell-tale signs of how hung over you are so make sure they look fresh and awake to fake your everyday ordinary look. There are several ways to depuff your eyes, it just all depends on how much time you have. You can put cool sliced cucumbers over them, use a steeped teabag (also cooled) or if you're in a hurry, use those creams / serums that help depuff the area around the eyes in seconds like the Garnier depuffing eye rollers.
Drink plenty of water – it will wake your system up, help flush last night's toxins away and just, overall, make you look more refreshed. Water helps clear the skin so make sure that you get plenty of it. Don't even limit yourself to drinking just eight glasses a day. If you feel like you need more, drink more. Listen to your body because it's the best way to know when to drink water. Also, don't down all your water consumption in one sitting but rather spread it throughout the day.